10 Halloween Movies on Netflix That Will Get You Hyped for the Spooky Season
From The Addams Family to Sleepy Hollow, Netflix carries numerous titles that are perfect to watch during the spooky season. Here are 10 Halloween movies on Netflix that will get you hyped for the holiday.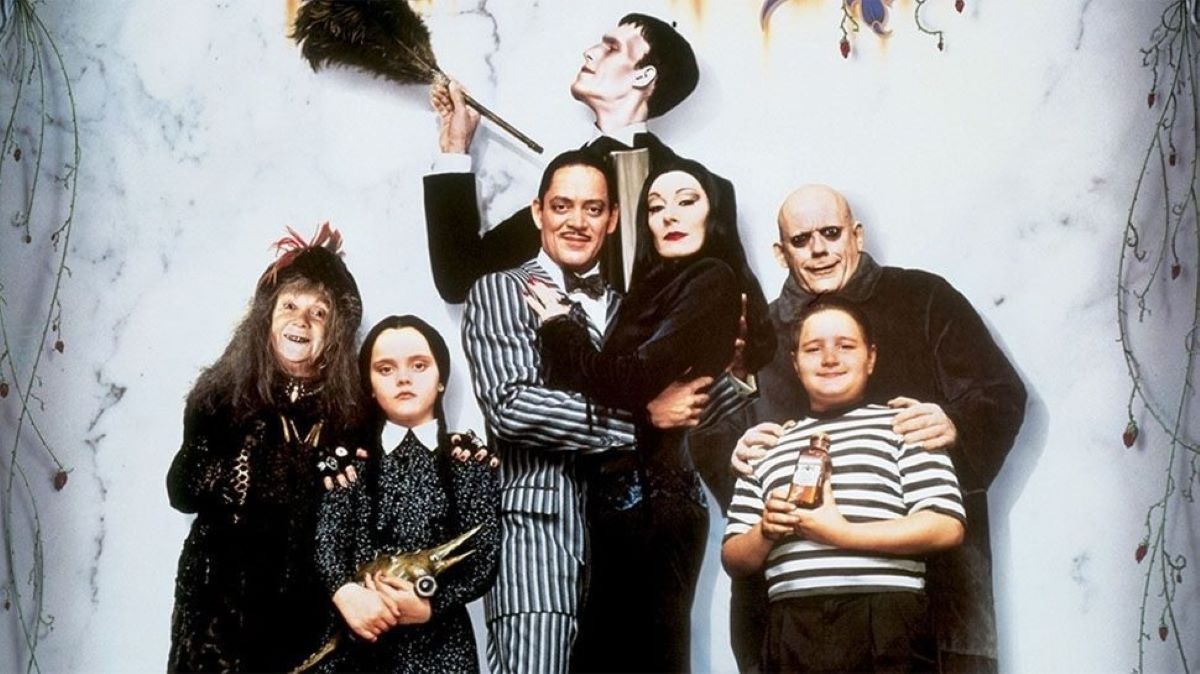 The Addams Family
The Addams Family tells the mysterious and kooky story of Morticia and Gomez Addams, and their kids Wednesday and Pugsley. When a man claiming to be Fester arrives at their home, the family is excited to meet their long lost brother. 
But when things don't add up, Morticia begins suspecting Fester might not be who he claims. The 1991 film stars Anjelica Huston, Raul Julia, Christopher Lloyd,  Christina Ricci, Jimmy Workman, and Judith Malina. 
The Evil Dead
A cult classic, The Evil Dead follows a group of friends who discover a supernatural book while camping in a cabin in the woods. Inadvertently, the group reawakens the dead, and they must fight off the evil spirits or become one of them. The 1981 horror film stars Bruce Campbell, Sam Raimi, and Ellen Sandweiss.
Sleepy Hollow
The 1999 Academy Award-winning film, Sleepy Hollow, tells the story of New York police constable, Ichabod Crane. When a series of murders are reported in the nearby village of Sleepy Hollow, Ichabod is sent to investigate. 
But soon enough, he discovers that a mysterious Headless Horseman is the killer reigning terror on this quiet town. Johnny Depp, Christina Ricci, Christopher Walken star in this 1999 Tim Burton film. 
Insidious
Insidious follows the story of a family who is plagued by spirits when their young comatose son is possessed by an evil entity. When the entity refuses to leave, they must take drastic measures to save their son.  The 2011 movie stars Patrick Wilson, Rose Byrne, and Ty Simpkins. 
The Babysitter
A modern take on campy horror, The Babysitter tells the story of a 12-year-old boy who is left alone with his seemingly cool babysitter. But one night, he awakes to discover that she is part of a Satanic cult who kills innocent people. Determined to save himself, the boy finds clever ways to take down each member of her self-absorbed cult.
Judah Lewis, Samara Weaving, Bella Thorne, Robbie Amell, Hana Mae Lee, and Andrew Bachelor star in this 2017 Netflix original. The sequel, The Babysitter: Killer Queen is also available on Netflix.
Don't Be Afraid of the Dark
Don't Be Afraid of the Dark follows a young family who moves into a 19th-century mansion in hopes to restore it. When their young daughter discovers an abandoned basement on the property, she unknowingly releases dark spirits that slowly begin to terrorize the family. The 2010 movie — which was written by Academy Award winner Guillermo del Toro — stars Katie Holmes, Guy Pierce, and Bailee Madison.
Death Note 
Based on a Japanese manga series, Death Note tells the story of a high school teen who comes upon a mysterious notebook that allows him to kill anyone he wants by just writing their name on its pages. With this newfound magic, he begins killing all the people he thinks are too evil to live in the world. Nat Wolff, Margaret Qualley, and Willem Dafoe star in this 2017 Netflix original.
Goosebumps 2: Haunted Halloween
Spooky fun for the whole family, Goosebumps 2: Haunted Halloween follows best friends Sam and Sonny as they discover an impish dummy named Slappy who was created by R.L. Stine. After kidnapping Sonny's mom, Slappy hopes to start a new family and bring all his friends to life. 
With the help of their neighbor and Sonny's sister Sarah, Sam and Sonny must stop Slappy before Halloween. The 2018 film stars Jack Black, Caleel Harris, Jeremy Ray Taylor, and Madison Iseman. 
Cult of Chucky
Nothing is scarier than a killer doll. Part of the long-running Child's Play franchise, The Cult of Chucky follows the evil Chucky doll as he returns to claim his next victims and settle old scores. Fiona Dourif, Alex Vincent, and Jennifer Tilly star in the 2017 film. 
Poltergeist
Steven Spielberg's 1982 horror classic, Poltergeist, tells the story of a family who starts experiencing supernatural phenomena in their home. When their young daughter begins communicating with the evil spirits, the family enlists the help of a powerful medium that tries to cast them out.  The film stars Craig T. Nelson, Beatrice Straight, Heather O'Rourke, and JoBeth Williams.