10 Ina Garten Main Dish Recipes Perfect For Chilly Winter Nights
Ina Garten has an arsenal of main dish comfort food recipes that will feed the soul of 'Barefoot Contessa' fans on the chilliest of winter nights. Here are 10 of her best.
Ina Garten describes comfort food as "food that's not just nourishing but also emotionally satisfying." A daily diet filled with fruits, veggies, beans, rice, and legumes, is the key to healthy living. But the Barefoot Contessa says that sometimes, all you want is a grilled cheese sandwich. Here are 10 of Garten's best main dish comfort food recipes that are perfect for chilly winter nights.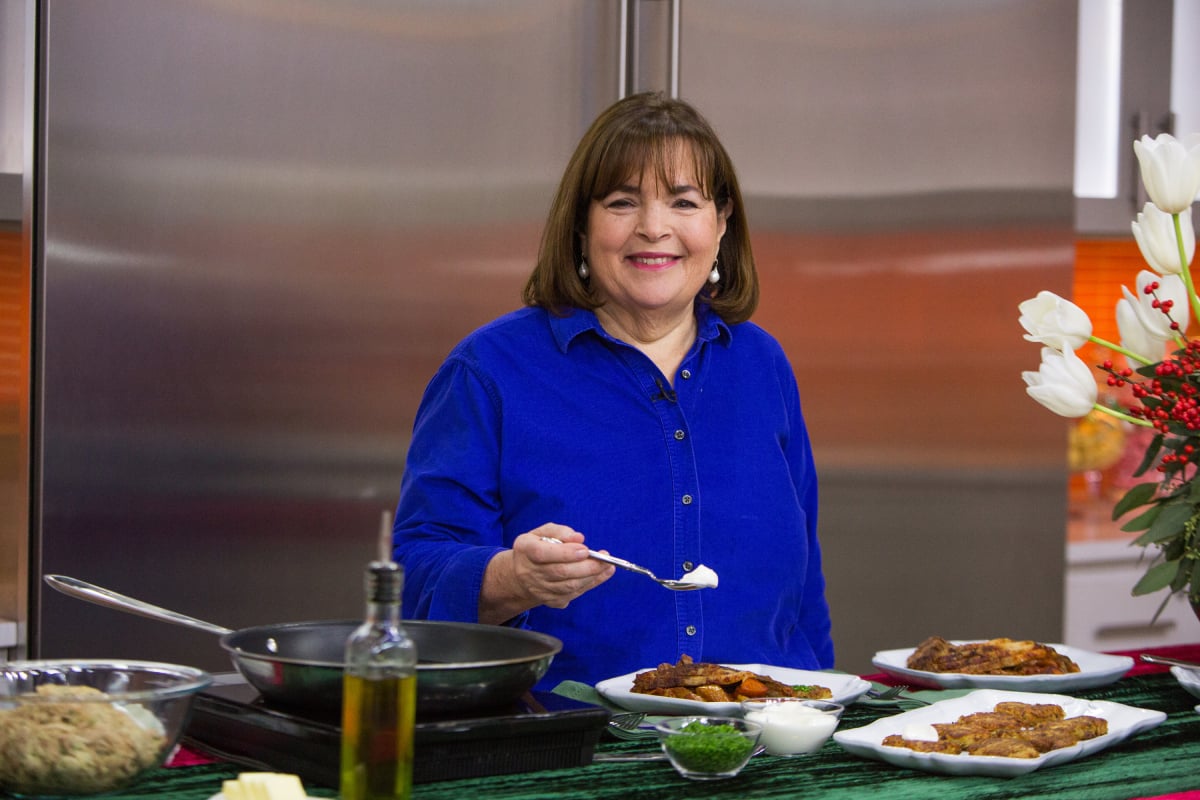 10. Ina Garten's Roasted Tomato Basil Soup features Grilled Cheese Croutons
Garten's adult version of the ultimate comfort food from childhood is Roasted Tomato Basil Soup with Grilled Cheese Croutons. The soup has a touch of sweetness and features saffron that gives it a "warmth from within flavor," according to Foodgal.
But the grilled cheese croutons are the star of the show. Which are essentially a grilled cheese sandwich cut up into pieces and sprinkled into the soup. It doesn't get much better than that.
9. Pasta alla Vecchia Bettola
You might know it as Penne Alla Vodka. But in Garten's world, this fantastic dish is known as Pasta alla Vecchia Bettola. This recipe is The Barefoot Contessa's version of a menu item that's featured at Nick and Toni's restaurant in East Hampton.
The secret to this dish is roasting the sauce in the oven for an hour and a half. This will allow it to concentrate, and the tomatoes will caramelize. You'll love this sauce so much, you'll want to put it on everything.
8. Everyone at the table will love Ina Garten's Parmesan Chicken
Garten's "decadently delicious" Parmesan Chicken can be on the table in just 20 minutes, and everyone will love it. Blogger and food stylist Sam Linsell from Drizzle & Dip describes it as "a succulent piece of chicken smothered in herbs, crumbs, and Parmesan cheese that is fried in olive oil and butter until golden brown." Need we say more?
7. The Barefoot Contessa's' Ultimate Grilled Cheese features three different cheeses
Garten loves to elevate comfort food dishes from our childhood, and one of the best examples of that is her recipe for the Ultimate Grilled Cheese.  You'll need either aged Gruyère or Comté cheese, plus some extra-sharp cheddar. Plus thick-cut bacon, mayo, Dijon mustard, grated Parmesan, butter, salt and pepper, and sourdough bread.
6. Grown Up Mac and Cheese
Most might consider this a side dish, but I argue that Garten's Grown Up Mac and Cheese with a side salad and a baguette makes a delicious meal. This is the best homemade mac and cheese you'll ever try. So, it might as well be the star of the show.
5. Ina Garten's Ultimate Tuna Melts are 'fabulous'
Garten's yummy recipe for Ultimate Tuna Melts calls for two six to eight-ounce jars of imported tuna packed in olive oil. Which definitely takes this comfort food to the next level. But honestly, any tuna would work in this "fabulous" recipe.
4. 'The Barefoot Contessa's' Chicken Pot Pie recipe is a keeper
Instead of making one big Chicken Pot Pie, Garten's recipe divides up into miniature pies with a homemade pastry crust. And it doesn't disappoint.
"Call me crazy, but this recipe was therapy. The finished product was incredible, resulting in some oohs and aahs in the lunchroom at work today when I brought leftovers. A few shared tastes led to further compliments and requests for the recipe," food blogger Amanda writes for Once Upon A Recipe.
3. The Turkey Lasagna is layered with flavor
From Garten's Family Style cookbook comes her Turkey Lasagna and it is rich and flavorful. The recipe features Italian turkey sausage and four different kinds of cheese — mozzarella, ricotta, goat cheese, and Parmesan.
2. The Barefoot Contessa's easy, five-star Meatloaf
After you try Garten's easy Meatloaf recipe, you will quickly add it to your dinner rotation. The Food Network star recommends using ground chuck. You'll also need eggs, breadcrumbs, tomato paste, chicken stock or broth, Worcestershire sauce, salt and pepper, fresh thyme, yellow onions, good olive oil, and ketchup.
1. Ina Garten's Skillet Roasted Chicken and Potatoes is an 'easy and inexpensive' weeknight  meal
You'll need to do some prep work for Garten's Skillet Roasted Chicken and Potatoes in the morning so the chicken can marinate. This recipe does take a bit of time — but the results are absolutely worth it.
"This was an easy and inexpensive weeknight meal and the flavor was amazing, Ina never disappoints 😀," one happy fan wrote. Another added, "It was a get-the bread-out-and-clean-the-pan good!"
The Barefoot Contessa: Modern Comfort Food airs Sundays on the Food Network.
RELATED: Ina Garten's Ultimate Tuna Melts Calls For 1 Particular Ingredient That Is So 'Barefoot Contessa'
Related post url: