10 Ina Garten Recipes To Grill This Summer
Ina Garten's recipes never disappoint, here are her 10 best to throw on the grill this summer – straight from the Barefoot Contessa herself.
Ina Garten loves to fire up the grill on her Food Network TV show, and her recipes never disappoint. If you want to be the star of your next summer cookout, ditch traditional hamburgers and hot dogs and do things the Barefoot Contessa way. From yummy appetizers to the perfect steak, here are 10 Ina Garten recipes to grill this summer.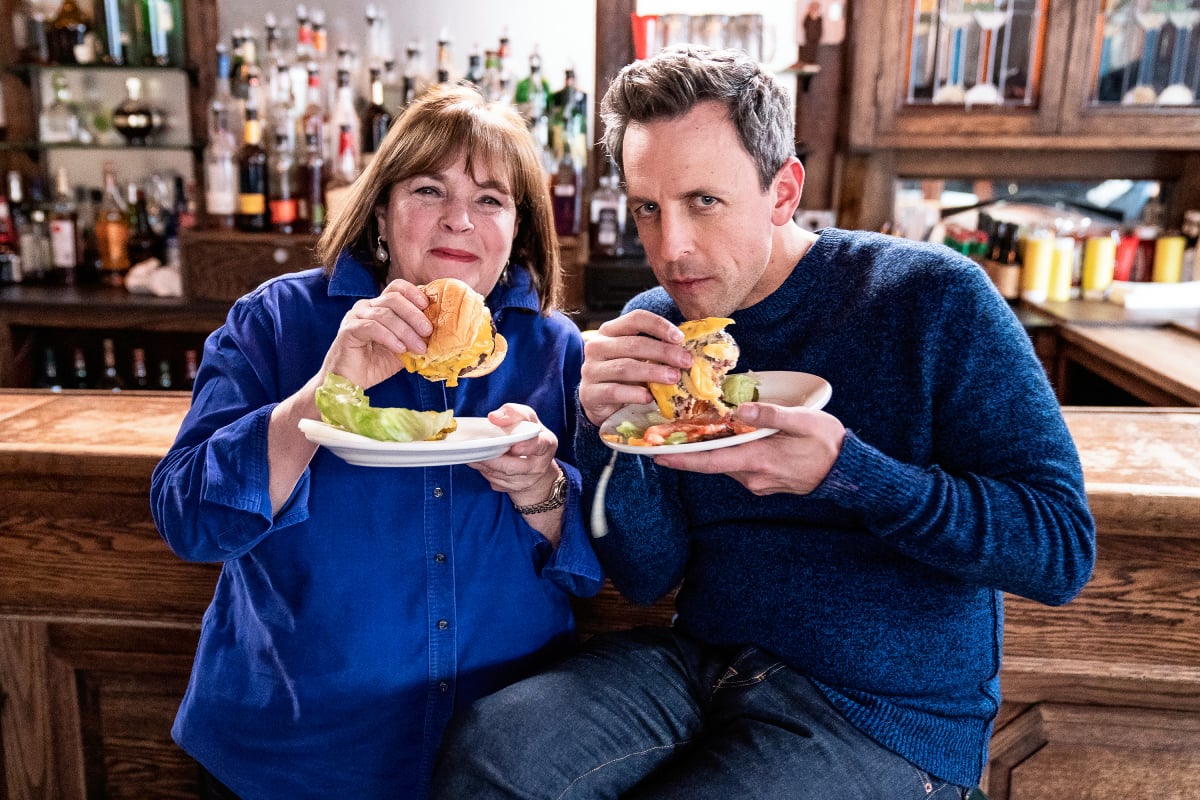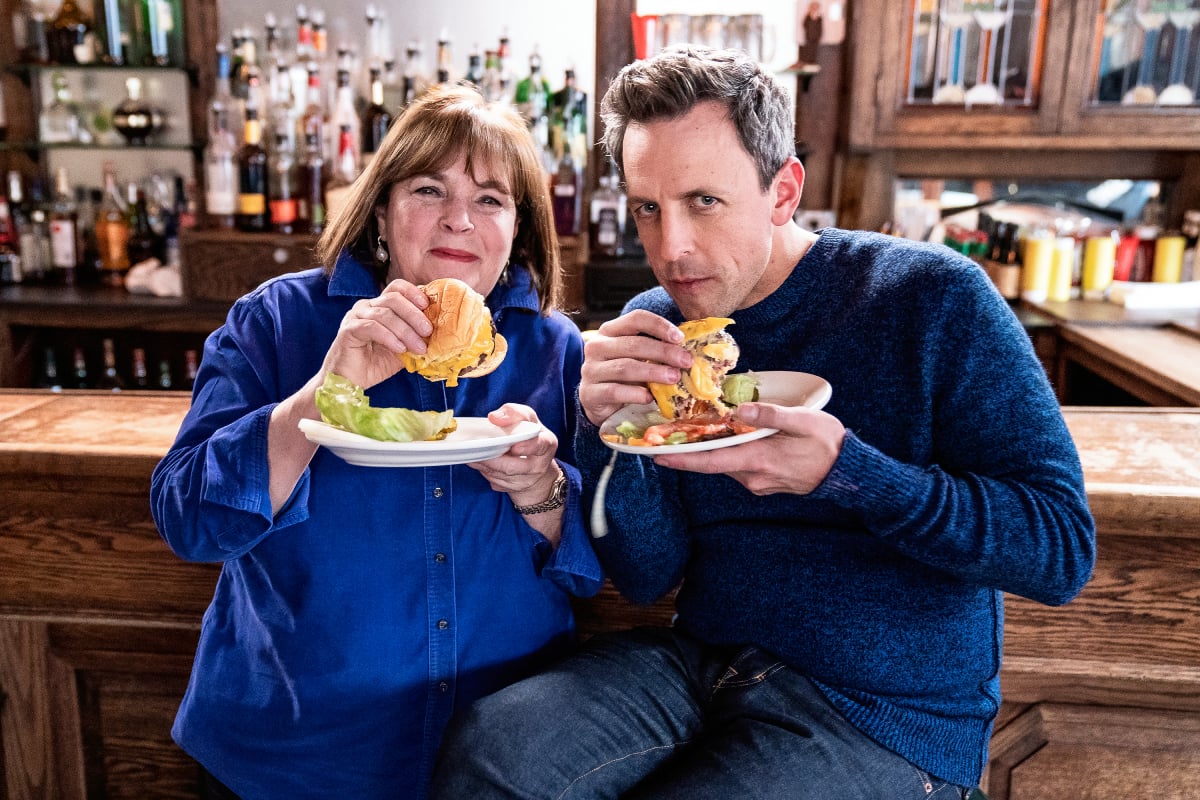 10. Ina Garten's Smoky Eggplant Dip with Garlic and Mint is an easy five-star appetizer
To make Garten's Smoky Eggplant Dip with Garlic and Mint, make a fire on just one side of a charcoal grill. Prick the eggplants with a fork and then place them on the hot side and let the cook for 10 minutes — charring the skin all over.
Next, move the eggplants to the cool side of the grill, put on the lid (with vents open), and let the eggplants roast for about 45 minutes.
To finish the recipe, you'll need whole milk Greek yogurt, freshly squeezed lemon juice, fresh mint leaves, minced garlic, olive oil, sriracha, salt, and pepper. Don't forget the grilled or toasted pita triangles for serving.
9. Grilled Panzanella should be your go-to healthy dinner option this summer
Easily elevate your veggies this summer with Garten's recipe for Grilled Panzanella. The ingredient list includes olive oil, minced garlic, Dijon mustard, champagne vinegar, salt and pepper, cucumbers, tomatoes, basil leaves, capers, red onion, red bell pepper, yellow bell pepper, and small ficelle cut into thick slices.
"This Panzanella was the best.  So many other recipes don't grill the veggies, that is what sets this above all others!" one satisfied reviewer shared.
8. Even an amateur griller can handle The Barefoot Contessa's Tuscan Lemon Chicken
Garten's recipe for Tuscan Lemon Chicken begins with seasoning a flattened three-and-a-half pound chicken with salt. Then, you'll combine olive oil, lemon zest, lemon juice, garlic, rosemary, and pepper in a measuring cup to make the marinade. The chicken will need to marinate in your refrigerator overnight.
When you're ready to grill, follow Garten's instructions to the letter and you'll have a delicious dinner ready in just 30 minutes.
"I am an amateur at grilling and pursued this recipe because if Ina Garten could do this effortlessly, I might be able to as well. I learned my charcoal lighting method from her show," one fan shared.
"This recipe is so easy, a Tuscan caveman could do it! It's all in the marinade. I've made it three times, once in the pitch of night—and it always works! Thank you, Ina and Food Network!"
7. Hot dogs for breakfast? Yes, please!
Garten's recipe for Breakfast Hot Dogs has a misleading name because you could eat them all day every day. All you have to do is whisk together some mayonnaise, Dijon mustard, whole-grain mustard, sour cream, and salt.
Next, grill chicken sausages until they are evenly browned on the outside and cooked on the inside. When the sausages are done, put them in a hot dog roll and serve with the special mustard mayo mixture.
6. You can't go wrong with Foolproof Ribs and homemade Barbecue Sauce
Cooking St. Louis ribs or Danish baby back ribs on the grill is a time-consuming process, but the results are oh-so-worth it. Garten's recipe for Foolproof Ribs with Barbecue Sauce shines because the sauce doesn't come from a bottle.
Instead, you'll make a homemade sauce that features vegetable oil, chopped yellow onion, minced garlic, tomato paste, cider vinegar, honey, Worcestershire sauce, Dijon mustard, soy sauce, hoisin sauce, chili powder, ground cumin, and crushed red pepper flakes.
5. Tuscan Grilled Cornish Hens are full of flavor
Garten's easy and delicious recipe for Tuscan Grilled Cornish Hens is full of flavor thanks to the yummy marinade that the cornish hens soak in overnight. To make the marinade, you'll need olive oil, lemon zest, lemon juice, garlic, rosemary, and pepper. When it's time to grill, this dish can be on the table in just 35 minutes.
"I saw this recipe on her show and I had to try it. Let me just say that I will be making this again! My family absolutely loved it!" an excited viewer wrote.
4. Impress your summer cookout guests with Ina Garten's Sliders
Sliders are a must during grilling season — especially at a summer cookout. And Garten's recipe doesn't disappoint. She uses premium ground beef and mixes it with Dijon mustard, olive oil, thyme leaves, chopped garlic, kosher salt, and black pepper.
The sliders are served on small Brioche buns with grated Gruyere cheese, baby arugula, tomato slices, red onions, and ketchup.
3. Treat yourself with Indonesian Grilled Swordfish
If you have access to one-inch thick swordfish steaks, then Garten's recipe for Indonesian Grilled Swordfish is a must-try! All it takes is trying it once, and you'll want to make it again and again.
This dish is so delicious and super easy to put together. For the yummy marinade, you'll need soy sauce, canola oil, lemon zest, lemon juice, ginger root, garlic, and Dijon mustard.
"This was the best swordfish I've ever made!" one happy reviewer wrote. Another added, "This is the best thing I have ever grilled.  I can't wait to do it for guests!  Wonderful recipes, thank you Ina.
2. Grilled oysters with lemon dill butter are easy and delicious
If you want to make the "best oysters ever" from home, try Garten's Grilled Oyster with Lemon Dill Butter. You'll need unsalted butter, minced garlic, minced dill, grated lemon zest, freshly squeezed lemon juice, kosher salt, freshly ground black pepper, large fresh oysters on the half shell, and sea salt or fleur de sel.
Using an electric mixer fitted with a paddle attachment, combine the butter, garlic, dill, lemon zest, lemon juice, salt, and pepper to make the lemon dill butter. Then, scoop the butter onto each oyster before grilling.
Follow Garten's easy grilling method in the recipe, and in 15 minutes you will have oysters that are "out of this world."
"Those are the most delicious oysters I have ever had!" one happy fan wrote. Another added, "I made these last evening and they were outstanding!"
1. Ina Garten's grilling method results in a perfectly cooked steak
Garten shared exactly how she cooks a steak in her 2014 cookbook, Make It Ahead, as part of her recipe for Grilled New York Strip Steaks. The Barefoot Contessa also revealed that she learned her steak-grilling method from "master" Mark Lobel, the co-owner Lobel's of New York, a fifth-generation butcher shop located on Madison Avenue.
"The real secret is in his grilling method," Garten said. "Perfect steak every time!"
When using a charcoal grill, Garten says to fill only half the grill with hot coals. Cook the steaks on the grill's hot area for two minutes on each side. Next, move the steaks to the cold zone and put the lid on, making sure any vents are open. Cook the steaks for 8 – 10 minutes, depending on preference. Using a meat thermometer will help you determine when the steaks are done.
For a rare steak, you are looking for 115 degrees Fahrenheit. For medium-rare, 125 degrees, and medium, 135 degrees.
When you take the steaks off the grill, cover them with aluminum foil for 15 minutes to rest. You must take the foil off when that 15 minutes is up, or the steaks will keep cooking.
The Barefoot Contessa airs Sundays on the Food Network.