10 of The Best Carole King Songs That Other Artists Made Famous
If you saw the Broadway musical Beautiful: The Carole King Musical, you'll know that the songwriting legend was writing songs a long time before she became a solo act. And not even just writing songs; Carole King wrote some of the biggest hits of the time. 
King and her husband at the time, Gerry Goffin, became a songwriter powerhouse in the '60s. Between writing hits for The Drifters, The Shirelles, and others, King has a lot of songs that you might not even know she made. Here are some popular tunes from Carole King, even though she's not singing on the tracks.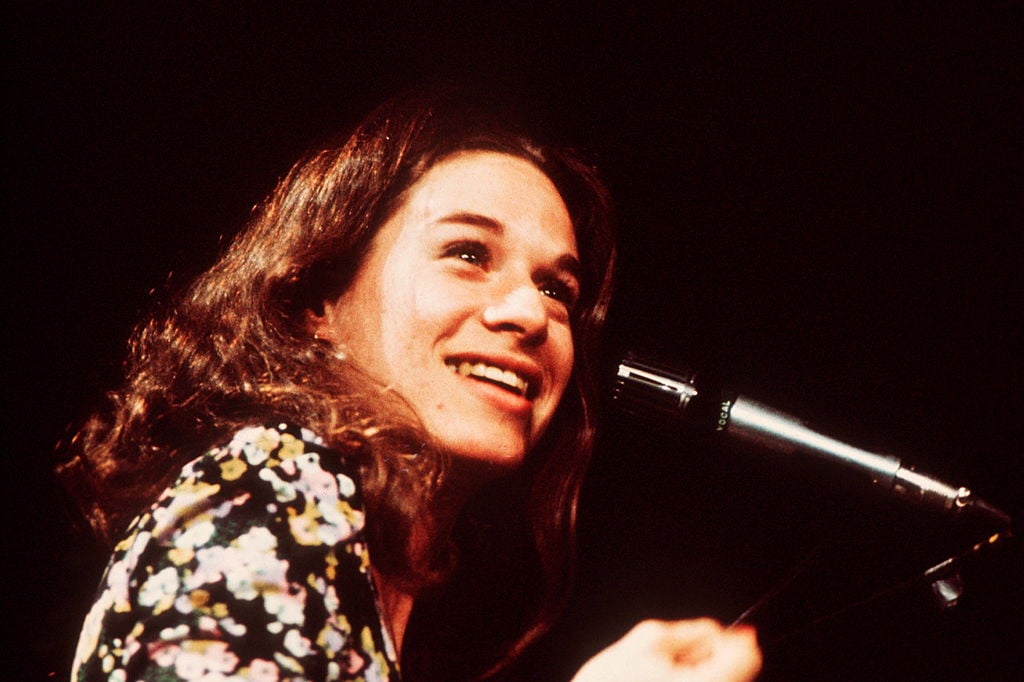 1. Aretha Franklin — '(You Make Me Feel Like) A Natural Woman' 1967
One of the many songs written by Goffin and King, "(You Make Me Feel Like) A Natural Woman" is an essential part of Aretha Franklin's discography. It was written specifically with Franklin in mind, and King went on to do a version of it on her second solo album, Tapestry. 
2. The Shirelles — 'Will You Love Me Tomorrow' 1960
"Will You Love Me Tomorrow" is a lovely song about longing and uncertainty in a relationship. It was, unsurprisingly, at the top of the charts. Girl groups in the '60s were immensely popular in mainstream music, and again it was written by King and her former husband. And King also recorded a version of her own later on. 
3. James Taylor — 'You've Got A Friend' 1971
'You've Got A Friend' is a bit different than the first two mentioned because it was originally written and recorded by King for herself, for Tapestry. Her version is well-known but James Taylor's is so distinct that it almost sounds like a different song. He made it his own, and it came out the very same year. Interestingly, the song won a Grammy for Best Male Pop Vocal Performance for Taylor and Song of the Year for King.
4. The Monkees — 'Pleasant Valley Sunday' 1967
One of the most successful Monkees songs ever, "Pleasant Valley Sunday" was written by King and Goffin. It was named after a place in New Jersey where the two lived at the time and was a commentary on societal standards of the time. 
5. Bobby Vee — 'Take Good Care Of My Baby' 1961
"Take Good Care of My Baby" is another poppy, upbeat song from the early '60s that still carried a bit of style from the '50s. It become Bobby Vee's most well-known song and was also a staple on the Billboard charts. Interestingly, Bobby Vinton — completely different guy — also recorded a version at the end of the decade, and it sounds completely different, since it's slowed down. 
6. Little Eva — 'The Loco-Motion' 1962
"The Loco-Motion" is one of those songs that keeps coming back, and for good reason. It was at the top of the American charts three different times, in three different decades. First with Little Eva, then Grand Funk Railroad in the 70s, and finally with Kylie Minogue in the '80s. It wasn't initially written for Little Eva, but she knew King well because she was a babysitter for her and Goffin at the time. And then it became her number one hit.
7. The Chiffons — 'One Fine Day' 1963
One of the best and most distinct songs from the '60s girl group era, "One Fine Day" is a sweet song with a style that was really prominent in that decade. It was the perfect summer song and soared to the top of the charts that season. King recorded her own version later on, and it's been covered by several other artists.
8. The Drifters — 'Some Kind of Wonderful' 1961
"Some Kind of Wonderful" did really well at the time, but isn't one of the more well-known The Drifters songs. But, either way, it is a great one. So good, it was covered by several major artists afterward like Marvin Gaye, Jay and the Americans, Michael Bublé more recently, and even King herself. 
9. The Beatles — 'Chains' 1963
"Chains" is a song that went through a few artists before landing its notable version. The Everly Brothers recorded it first, but it wasn't released. Then Little Eva's group The Cookies did a version that performed pretty well on the charts. Finally, the mega-famous band The Beatles got a hold of the song. It appeared on their debut album and was one of the first times anyone heard George Harrison on lead vocals. 
10. The Drifters — 'Up On The Roof' 1962
Lastly, another The Drifters' song, "Up On The Roof" is one of their biggest hits. It had a completely different title before "Up On The Roof," but it was always fueled by Goffin's love of West Side Story, which had a ton of scenes on rooftops in New York City.