10 Ree Drummond-Approved Soup Recipes Perfect for Chilly Winter Nights
Ree Drummond is known for her many down-home, comforting recipes. And Drummond's The Pioneer Woman blog has rounded up the best soup recipes that are perfect for chilly winter nights. From Drummond's own take on creamy potato soup to another blogger's creative version of chicken pot pie, here are 10 Ree Drummond-approved soup recipes that are easy to make and simply delicious.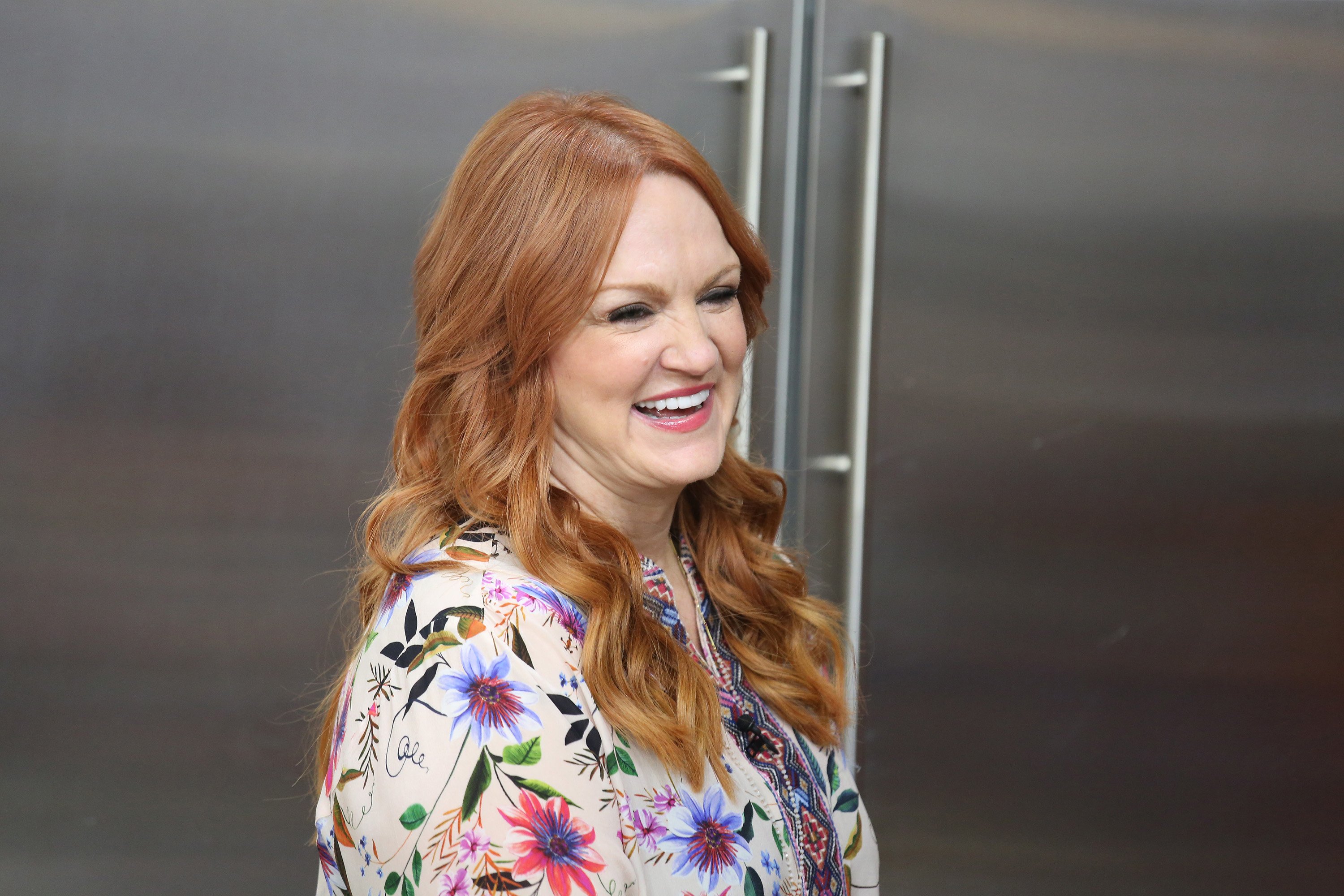 10. Ree Drummond recommends Recipe Runner's Chicken Parmesan Soup
Ree Drummond's blog highlights the recipe for Chicken Parmesan Soup from Recipe Runner. It transforms a popular Italian dish into a soup made with a slow cooker. It's more like a stew instead of a soup because it's so thick, and the Parmesan cheese rind is a secret ingredient that adds a wonderful cheesy flavor.
9. Broccoli Cheese Soup is The Pioneer Woman's 'life'
Drummond says her recipe for Broccoli Cheese Soup is her "life" because "there's something about it that triggers a happy, peaceful memory." The "cast of characters" for this recipe includes butter, chopped onion, flour, milk, half-and-half, broccoli, nutmeg, cheese, and salt and pepper to taste.
8. You won't miss the meat in Vegetable Lasagna Soup
The Pioneer Woman wants vegetarians to get excited about the Vegetable Lasagna Soup recipe from Cooking Classy. It's loaded with tons of your favorite veggies and lasagna noodles. Plus, it's finished with a dollop of mixed lasagna cheeses that melt into the yummy, hot soup. It's so good, "you won't even miss the meat."
7. Ree Drummond's Perfect Potato Soup is so creamy
Drummond is extremely picky when it comes to potato soup. It can't be too creamy with no variance in texture. But it can't be too lumpy either. "Potato soup has to have a pureed, smooth potato component," Drummond explains. "It has to be full of flavor or I'll die a thousand deaths." And her Perfect Potato Soup is just that.
6. Tomato Soup With Parmesan Croutons is 'scrumptious'
Another big hit from The Pioneer Woman's collection of soup recipes is her Tomato Soup With Parmesan Croutons.  She says the key to getting this soup to just the right consistency is an immersion blender. She also promises that this "scrumptious, simple tomato soup" recipe features "the most delectable croutons you'll ever eat."
RELATED: 'The Pioneer Woman': Ree Drummond Says This Is the Perfect Recipe
5. Sweet Corn Chowder is quick and easy
From blogger Yellow Bliss Road comes Drummond's favorite recipe for Sweet Corn Chowder. The key to this thick and creamy soup is fresh sweet corn. It's definitely hearty enough to be a main dish served with a big green salad and cheesy garlic bread.                                            
4. You'll want to make extra Butternut Squash Soup With Bacon
Drummond says her recipe for Butternut Squash Soup With Bacon is so creamy and delicious that you'll want to make an extra batch to freeze and save for later. The only ingredients you'll need are thick-cut bacon, vegetable oil, onion, butternut squash, kosher salt, chicken broth, heavy cream, and maple syrup.
3. There's nothing easier than 7-Can Soup
This 7-Can Soup recipe from The Pioneer Woman is one of the easiest recipes on the planet. All you need is canned chili, canned corn, canned black beans, canned pinto beans, canned kidney beans, diced tomatoes, Rotel, and Velveeta to make this aptly named soup in less than 30 minutes.
2. Cream of Mushroom Soup With Garlic Herb Breadcrumbs is 'just what the doctor ordered'
Drummond's favorite Cream of Mushroom Soup comes from Half-Baked Harvest. It uses two kinds of mushrooms and features homemade garlic herb breadcrumbs. "It's creamy, savory, and one of the coziest bowls of soup you'll enjoy this fall," promises blogger Tieghan Gerard.
1. Ree Drummond recommends 'ultra decadent' Chicken Pot Pie Soup With Pie Crust Crackers
Chicken Pot Pie Soup With Pie Crust Crackers is an "ultra decadent" comfort food mashup from The Cookie Rookie. It's "hearty, delicious, creative, and super easy." Blogger Becky Hardin transformed a favorite family recipe into an unexpected soup that will become your favorite comfort food soup this winter.
The Pioneer Woman airs Saturdays on the Food Network.
RELATED: 10 Ree Drummond Approved Instant Pot Soup Recipes Perfect for Fall