10 Times 'Avengers: Endgame' Dropped Clues About Marvel Phase 4
When Avengers: Endgame hit theaters in April 2019, it didn't just wrap up the decade-long Infinity Saga. The highest-grossing film of all time also dropped some clues about Phase 4 of the Marvel Cinematic Universe.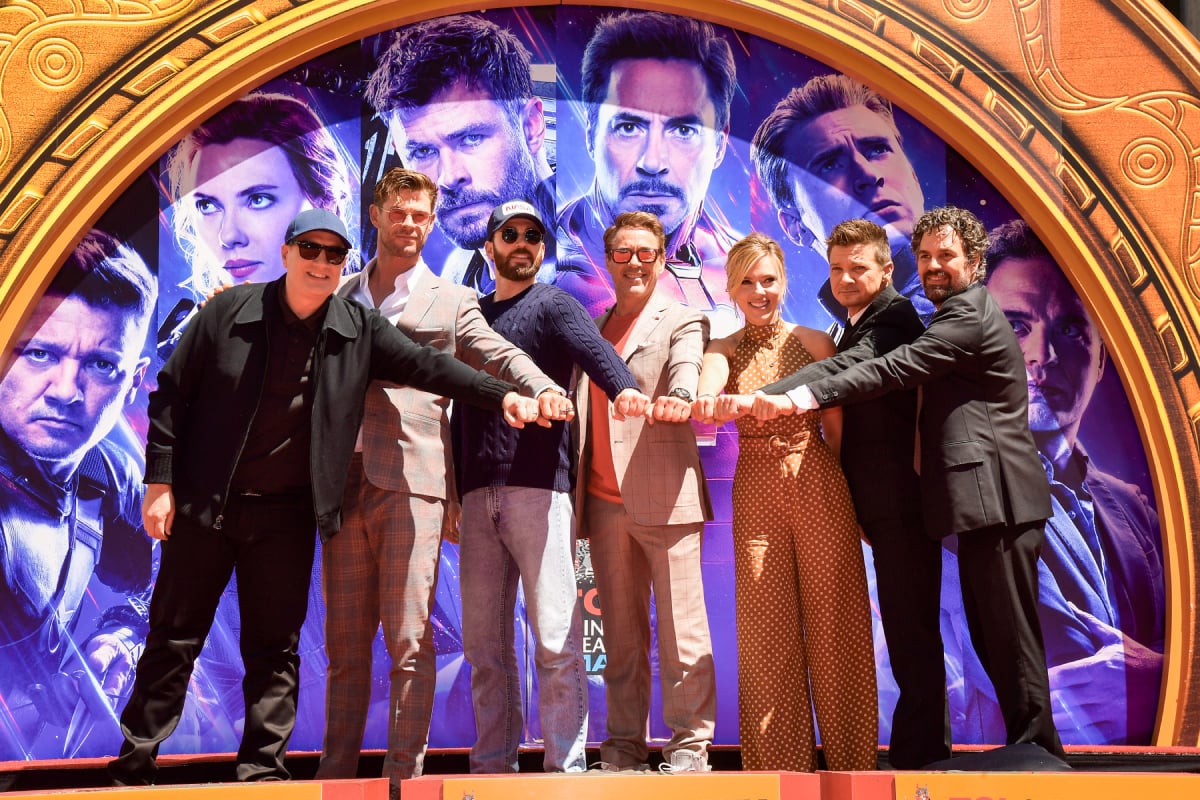 As former Disney CEO Bob Iger said at the time, "there were a lot of clues in that film as to movies that may be coming." Here are ten times that Avengers: Endgame dropped clues about the highly-anticipated Phase 4 of the MCU.
Time travel is officially possible in the MCU
One of the most obvious clues about the future of the MCU is that time travel is now on the table. Thanks to Tony Stark and the Pym Particles, time travel is not only possible, it's functional.
Directors Joe and Anthony Russo put a lot of rules in place for the MCU's interpretation of time travel, so Phase 4 probably won't follow a bunch of superheroes through time trying to fix the past.
But it could be a useful tool for Ant-Man and Doctor Strange. As Ranker notes, both characters have franchises where time travel does make intrinsic sense. And Marvel has cast Jonathan Majors as the time-traveling despot, Kang the Conqueror.
The MCU timeline is messy
Before the Avengers pulled off the time heist in Avengers: Endgame, they debated how the science functioned based on time travel rules in popular films. The MCU timeline is much more complicated than most can understand.
The Ancient One explained that removing the Infinity Stones from where they belong in time could make the timeline unstable. Steve Rogers returned the stones, and they were successful in Endgame. But the Ancient One's warnings might be a hint that the time-travel could still have serious repercussions.
Phase 4 will closely parallel Phase 1
Now that Thanos is gone and the original six Avengers are no more, it's time to start over. Just like in Phase 1, there will be a lot of solo films in Phase 4. The final fight showed just how many characters there are in the MCU with stories that need to be told.
Studio head Kevin Feige explained, "It is two very distinct things and I hope they'll feel very distinct. But there is a similar mentality going into it, which is, "How can we continue to tell stories with some of the characters that audiences already know and love in a unique way, in a different way, in a surprising way, of which we have a lot of plans and ideas and work already going into it?"
Spider-Man will take center stage
When Spider-Man finally returns in Endgame, he is a major part of the climactic fight. There's even a low-angle hero shot of the webslinger that pretty much announces he is the future of the MCU. Endgame made it pretty clear that in the wake of Tony Stark's death, Peter Parker is the new leading hero.
The Asgardians of the Galaxy
It's not clear if Thor will be a part of Guardians of the Galaxy Vol. 3. But, one of the last scenes in Avengers: Endgame that features Thor onboard the Milano with Star-Lord and the Guardians indicated that some kind of future crossover is very likely.
A new Hawkeye is coming
A Hawkeye TV show is already in the works at Disney+ featuring both Jeremy Renner's Clint Barton and Kate Bishop. The opening scene of Endgame indicates that another Hawkeye is coming in the form of Clint's daughter Lila.
A new Captain America
Of course, this was not just a clue. One of the final scenes in Avengers: Endgame featured Steve Rogers passing on his shield to Sam Wilson. This means Captain America will remain in the MCU, with Sam suiting up in Phase 4.
Girl power
The triumphant shot of all the female superheroes in the MCU during the final Endgame battle made it clear that more female-led films are coming. By Phase 5, there will most likely be an A-Force movie featuring an all-female Avengers squad.
Bucky and Rhodey are in it for the long haul
Both Bucky Barnes and Colonel James Rupert "Rhodey" Rhodes have been part of the MCU since phase 1.  Endgame indicates that their time has only just begun. Bucky's presence and emotional focus in the scene where Steve Rogers gives Sam Wilson his shield is noteworthy. It appears he is ready for a bigger role in the MCU.
At the same time, Rhodey was all over Avengers: Endgame. He went on a crucial sidequest with Nebula to retrieve the power stone. And by the end of the film, he was the only person left (besides Pepper Potts) who knows how to use an Iron Man suit. It appears that Bucky and Rhodey are going to be MCU staples.
Brand new Avengers
With Avengers HQ blown to pieces and the original six gone, Phase 4 will be the time for Marvel to introduce fans to a new group of heroes. Will the Eternals be the Avengers of Phase 4? Fans will have to wait and see.