'1000-lb Best Friends': New TLC Series Was Inspired By '1000-lb Sisters'
TLC viewers can't get enough of Tammy Slaton and her sister Amy Slaton, the stars of 1000-lb Sisters. Their popular reality series follows the pair as they struggle with weight loss, family issues, and more. Now, the network is building on the success of that show with a new series, 1000-lb Best Friends, which focuses on two friends and what TLC describes as their "journey of sisterhood, weight loss, and self-discovery." 
Amy Slaton and Tammy Slaton star in '1000-lb Sisters' 
1000-lb Sisters premiered in 2020. Audiences quickly fell in love with Tammy and Amy, siblings who together weighed roughly 1,000 lbs. Both wanted to shed pounds and get weight loss surgery. Amy buckled down, lost weight, and had the surgery. Later, she got pregnant and welcomed her first child, a boy named Gage. Though she weighed about 400 lbs. when the show started, she was down to 270 lbs. after giving birth. She's now expecting baby No. 2. 
Tammy has struggled more with her weight loss goals. In season 3, she entered rehab for food addiction. She lost about 60 lbs but ultimately decided to leave the center before reaching her weight loss target of 100 lbs. Not only is she no closer to qualifying for bariatric surgery, but she's facing serious health challenges related to her weight. 
'1000-lb Sisters' inspired '1000-lb Best Friends'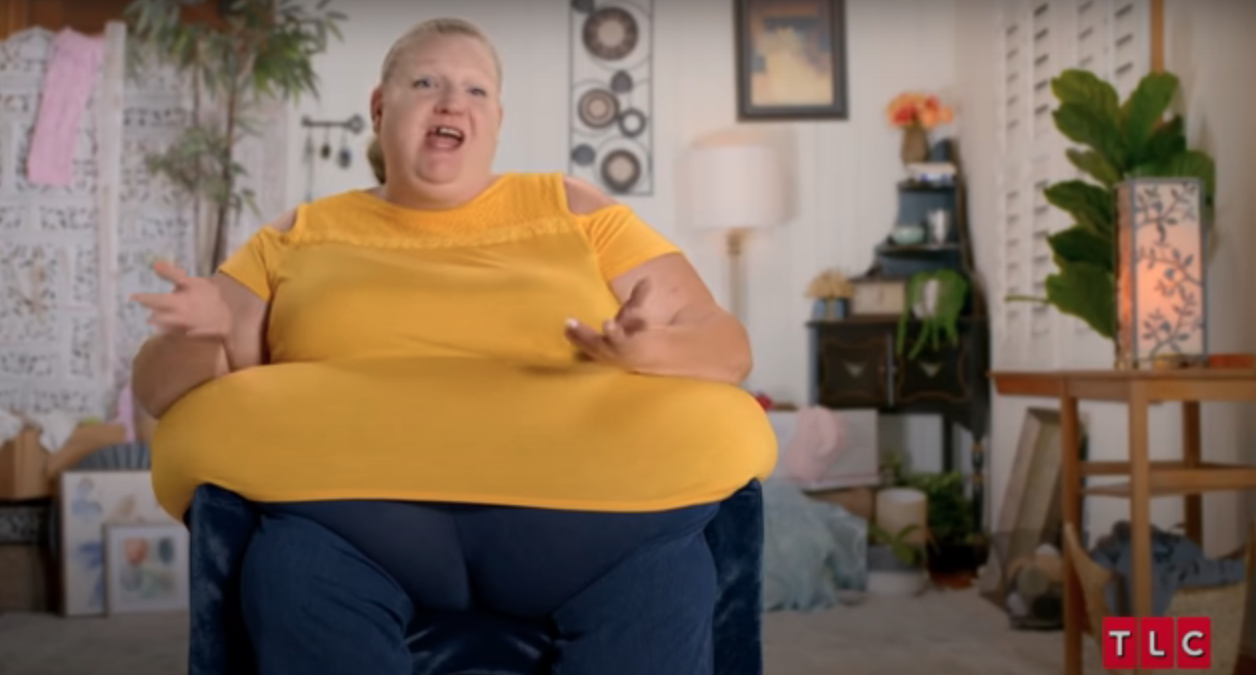 1000-lb Sisters Season 3 comes to an end on Jan. 10. While we don't know yet if the show will return for season 4, fans can look forward to 1000-lb Best Friends, a show inspired by the Slaton sisters' series. 
"The ratings success of 1000-lb Sisters has made one thing clear – our audience loves personal journeys of transformation featuring authentic, bold, and very boisterous personalities, which is why we're excited to introduce this brand-new series, 1000-lb Best Friends," said Howard Lee, TLC's president of streaming and network originals, in a statement. "This show is about weight loss and leading a healthier lifestyle just as much as it is about a tight-knit group of girlfriends that love to have a good time."
Vannessa Cross and Meghan Crumpler star in '1000-lb Best Friends' 
1000-lb Best Friends stars Vanessa Cross and Meghan Crumpler, who viewers first met on the discovery+ series Too Large. The two have been close since childhood and have long struggled with their weight. 
"We is big," Vannessa says in a teaser for the show. "Maintaining my diet has been damn near impossible. But I'm sick and tired of being fat and tired." 
Now in their 40s, the two women decided to pursue weight loss surgery. Meghan qualified, but Vannessa did not. But since her surgery, Meghan's weight loss has stalled, so she and Vannessa decide to team up with two other friends, Ashely Sutton and Tina Arnold, to shed their excess pounds. Their goal? Overcome their insecurities and self-doubt and attend their high school reunion.  
TLC is convinced that viewers will be as taken with Meghan and Vannessa as they are with Tammy and Amy.
"By the end of the first episode, viewers will be asking themselves if their friend group has a Vannessa, a Meghan, a Tina, or an Ashely," Lee said.  
1000-lb Best Friends premieres Monday, Feb. 7 at 10 p.m. ET on TLC. Episodes also stream on discovery+. 
Check out Showbiz Cheat Sheet on Facebook!