'1000-Lb Sisters': Fans Are Getting Concerned About Tammy Slaton After She Posts Cryptic Photos
Fans of 1000-lb Sisters definitely watch the show for its entertainment purposes but also because they have genuinely started to care about Tammy and Amy Slaton's health and weight loss progress. Since the tv show has been on hiatus, fans have had to rely on social media to see how the Slaton sisters are doing. Recently, Tammy posted a string of mysterious photos that have fans growing concerned.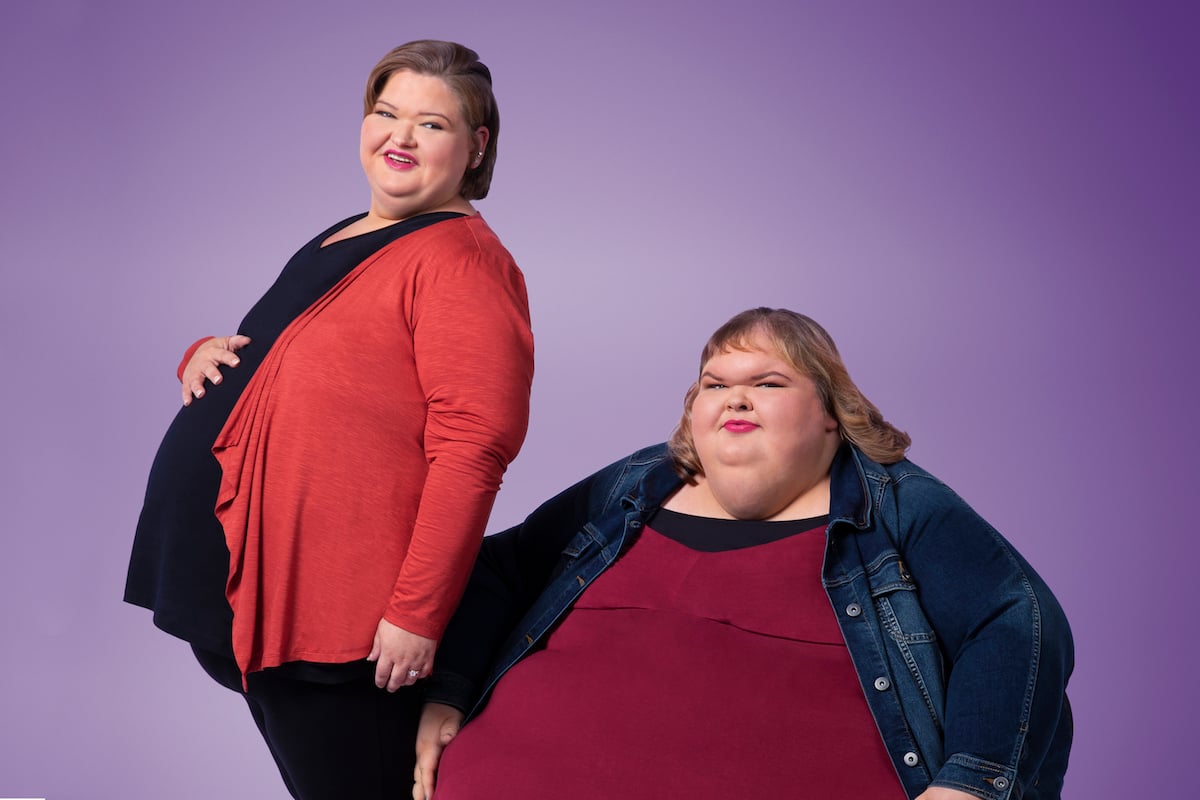 Fans are concerned about Tammy Slaton's photos
Last month, Tammy deleted her entire Instagram account and started over. Since then, she has posted a number of photos without a caption. In most of the images, Tammy just stares into the camera. She also wears oxygen tubes in all of the photos, signaling to fans that her health may be on the decline again.
"Are you back on oxygen?" one fan asked on one of the recent pictures.
Some fans decided to unfollow the reality star.
"I'm a big fan of the show," one person wrote. "Loved the energy between you and Amy! Lately, I've become very ill and I'm currently admitted to the hospital. I'm sorry Tammy I have to unfollow you. It's disappointing watching you waste life. It's precious. Please please take your life back. You deserve it."
"Girl you back on the oxygen????" one fan commented on another photo. "Wtf I had hopes you were doing good smh I'm disappointed in ya but still got love for ya ❤️❤️❤️ I'll keep praying for ya."
"I wish you knew your worth," another person wrote. "You're a beautiful women Tammy, I just wish your health was important to you. You keep living like this and you won't be around to watch baby Gage grow up. I pray for you."
Why is Tammy Slaton on oxygen?
Tammy has been on and off oxygen since she contracted coronavirus (COVID-19) last November.
"I was in the hospital just about two weeks," she said in a video on YouTUbe. "I'm doing great. I mean yes, I'm on oxygen. That's just to keep my lungs sturdy, strength — I won't be on [oxygen] much longer. I was on 15 liters of oxygen and now I'm on three."
At the time, some fans accused Tammy of lying about why she was in the hospital.
"[Some of] the comments are stupid," she responded in a follow-up video. "There's people saying I wasn't in the hospital for COVID. Don't always believe everything you read on the internet. It blows my mind that everybody thinks so bad of me."
Earlier this year, Tammy began posting videos without the oxygen tubes and revealed that she only needed breathing assistance sometimes. However, judging by her last few posts, it seems that the oxygen has become necessary again.
How is Tammy doing on her weight loss journey?
At the end of 1000-lb Sisters Season 2, Tammy had actually gained weight and was further away from her goal of getting weight loss surgery. She has not given fans an update on her weight loss since the end of the show but 1000-lb Sisters Season 3 is currently filming, which means fans will soon see Tammy's progress.
RELATED: '1000-Lb Sisters': Tammy Slaton Posts and Deletes Troubling Pictures After Clearing out Her Instagram