'1000-Lb Sisters': Fans Worried for Tammy Slaton After Seeing Videos of Her Partying With New Men
Tammy Slaton's relationship status has been a topic of conversation throughout seasons 1 and 2 of 1000-lb Sisters. After her breakup with Jerry Sykes on the tv show, Tammy began dating a TikTok user named thebbwking. But in her recent TikToks, other men have started appearing more than her new beau and her fans are not excited.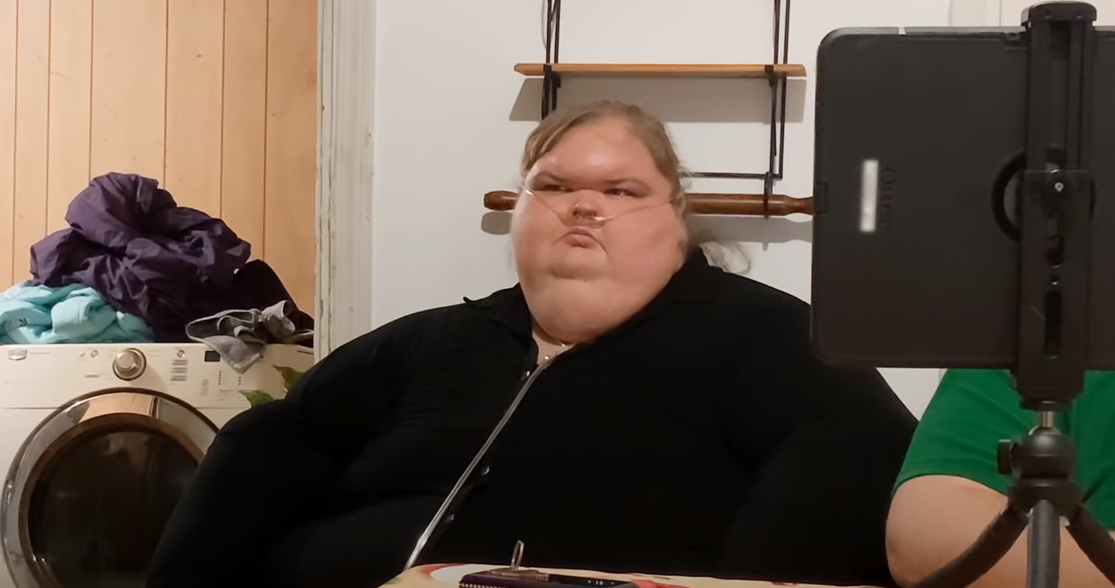 Who are the new men with Tammy Slaton?
The men in question first appeared on Tammy's TikTok when they all did the watermelon challenge together. In the video, Tammy, Robert Harriel, and Raphael Batson all put mustard on watermelon and eat it. At the beginning of the video, Tammy introduces the men as her family.
Fans were quick to comment on the video with lots of questions about who the men were and why Tammy was suddenly talking in a blaccent.
She later posted two more videos of her drinking with the same men.
Fans of '1000-lb Sisters' are concerned
Fans of Tammy were quick to comment on the videos.
"bbwking ain't gonna like this one," one person wrote.
"Are you sure it's a great idea to drink Tammy?" another person said. "In your condition?"
"I do not trust these two," another user wrote.
"These people don't even really care about her," one person said.
"I think they are just using her," another person wrote. "Very sad."
Fans have similar concerns about all of Tammy Slaton's men
Tammy first invited fans into her love life last Feb. when she posted a picture of her and Sykes to Twitter with the caption, "Bae for Life."
Almost immediately, fans began telling her that Sykes was married.
"Are you aware that I do know he is married and his wife is very sick so you ain't telling me nothing I don't know," Tammy responded.
Sykes appeared on 1000-lb Sisters Season 2 and Tammy's sister Amy was wary of him and whether he would be helpful to Tammy's weight loss journey.
"I don't trust him," Amy said of Sykes on the show. "She needs somebody that's gonna motivate her in this weight loss, not just want her to stay the way she is."
Sykes and Tammy eventually broke up after he felt guilty about cheating on his wife. Tammy then began dating "thebbwking," whose bio says that he only likes women 300 lbs and above. Fans of the show know that Tammy has been trying to lose weight so that she can have life-saving surgery. So, people were immediately upset to find out Tammy was dating someone who might not support that goal.
"Not another feeder Tammy," one person commented on a video of Tammy and thebbwking.
"I know his bio says 'the bigger the better' and how bad for her her relationship with Jerry, another feeder was," another person said.
Will any of the men be on '1000-lb Sisters' Season 3?
1000-lb Sisters is coming back for a third season.
"Tammy and Amy Slaton have captivated us with their fun-loving personalities, heartfelt challenges, and uplifting victories," Alon Orstein, SVP Production and Development at TLC said, according Deadline. "We admire their genuine, evolving journeys and we are rooting for them as they pursue paths toward healthier lifestyles."
Tammy has yet to reveal which of these men, if any, will be part of the season.