'1000-Lb Sisters' Season 3: Release Date, Storylines, and Everything We Know About the New Season
 1000-lb Sisters has become a hit among TLC viewers. After two seasons, fans petitioned to get the show renewed for a third and fourth. While there has been no word on a fourth season of 1000-lb Sisters, season 3 of the tv show is currently filming. Here is everything we know about season 3.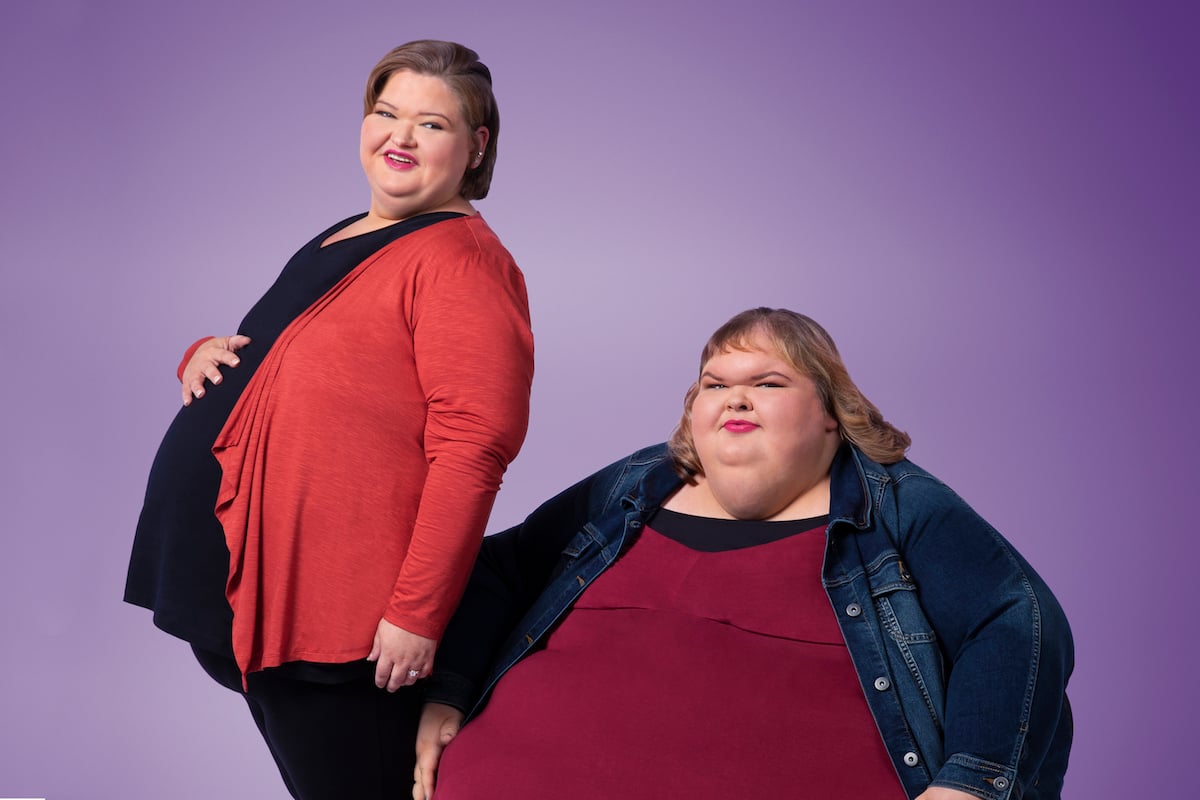 '1000-lb Sisters' Season 3 confirmed
Tammy and Amy Slaton's hilarious banter and touching relationship caused fans to fall in love with the show and start a petition to get it renewed for more seasons.
"There's an overwhelmingly huge fan base for Amy & Tammy Slaton on 1000-Lb Sisters and we want to secure seasons 3 & 4 to be renewed ASAP. We also would like to see a bigger budget for the show. This is a lot of people's favorite show on television and we are concerned about renewal," the Change.org petition read.
Whether the petition had an impact or TLC was already planning to give the show two more seasons is unknown but in March, season 3 was announced.
"Tammy and Amy Slaton have captivated us with their fun-loving personalities, heartfelt challenges, and uplifting victories," Alon Orstein, SVP Production and Development at TLC said, according to Deadline. "We admire their genuine, evolving journeys and we are rooting for them as they pursue paths toward healthier lifestyles."
When will '1000-lb Sisters' season 3 come out?
When a fan asked Tammy why she was wearing a mask in her house, she revealed that it was because she was filming season 3.
"Tammy are you not still filming?" one person on TikTok asked. "I thought you were wearing masks to conceal face weight for filming? Just curious."
"Sorry y'all, I'm in the dark," Tammy responded in a now-deleted video. "Yes, we are filming for season 3, but no, I wasn't wearing a mask to hide my face. I was wearing it because of COVID, like, I ain't trying to get sick again. It's all good. To answer your question, I'm not trying to hide my face or hide my fat or whatever people think. I was really wearing it because I had to."
In another video, she revealed that the season won't come out until next year.
"Season 3 don't come out until next year," she said in a now-deleted TikTok. "It takes a year to film cause we got to find locations.
"You gotta find places they will let you film for everything we do," she continued. "Let's say we went to a grocery store. We may have to find a grocery store that's like one person owned and not like a sister store or a franchise like Walmart. And they gotta edit after they get all the filming done. So it's gonna be a while. I'm sorry and people keep asking about Hulu, I don't know. I don't know anything. I mean it is what it is."
If TLC decides to keep 1000-lb Sisters on the same schedule it has been on, it may air in Jan. 2022.
What will season 3 show?
A lot has happened since season 2 finished filming. Tammy and her boyfriend, Jerry Sykes, broke up and then Tammy began dating TikTok user "Thebbwking." After a short relationship, Tammy and the bbwking broke up as well. Since then, Tammy's TikTok has been banned and she deleted all of the pictures from her Instagram and started fresh. So, it's clear that Tammy has been going through a lot of changes, which fans will hopefully get to see in season 3.
Amy, on the other hand, has been adjusting to becoming a new mother and raising her son, Gage.
Of course, both women are still on a quest to lose weight and get healthy, so that will surely be part of season 3 as well.
RELATED: '1000-Lb Sisters': The Painful Reason Tammy Slaton Didn't Go to Amy Slaton's First Wedding