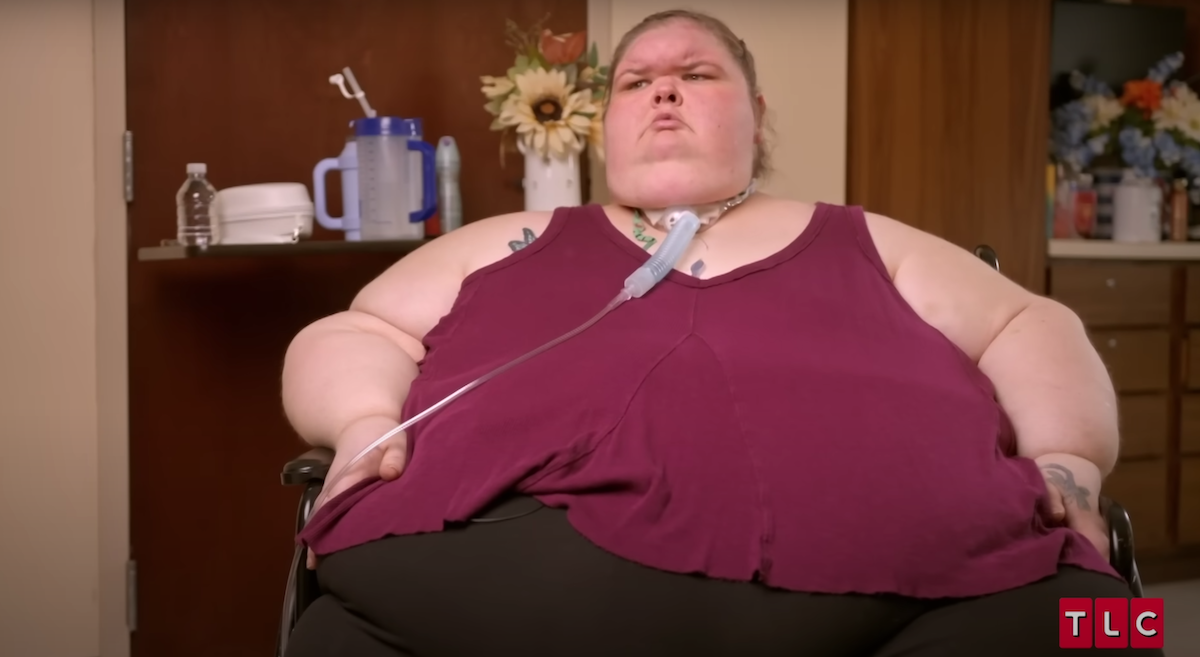 '1000-lb Sisters': Tammy Refuses to Open Up About What Caused Her to Gain Weight
Until Tammy of '1000-lb Sisters' addresses the root cause of her weight gain, she won't be able to move forward, her therapist says.
Tammy Slaton of TLC's 1000-lb Sisters has long struggled to lose enough weight to qualify for bariatric surgery. But that's not the only thing standing in the way of her getting approved for the procedure. She's also resisted opening up about what caused her to gain weight in the first place. Her therapist says that if she's not able to unpack the underlying issues that led to her food addiction, she'll never get the go-ahead for surgery. 
Tammy Slaton clams up during a talk with her therapist  
In a clip (via Twitter) from the Jan. 24 episode of 1000-lb Sisters, Tammy attends a virtual appointment with her therapist. It's not the most productive session. 
"It sounds like you got pretty close to dying," the therapist says, as Tammy nods in response. 
"I got super depressed. I started partying, drinking, smoking," she replies, going on to admit that she got "nothing" when she turned to food, alcohol, or drugs in the past. 
But when Tammy's therapist pushes harder and asks what was driving her to turn to food and other substances for comfort, she refuses to engage.
"I don't wish to talk about it," she says. 
The '1000-lb Sisters' star needs to address the root of her issues before surgery, her therapist says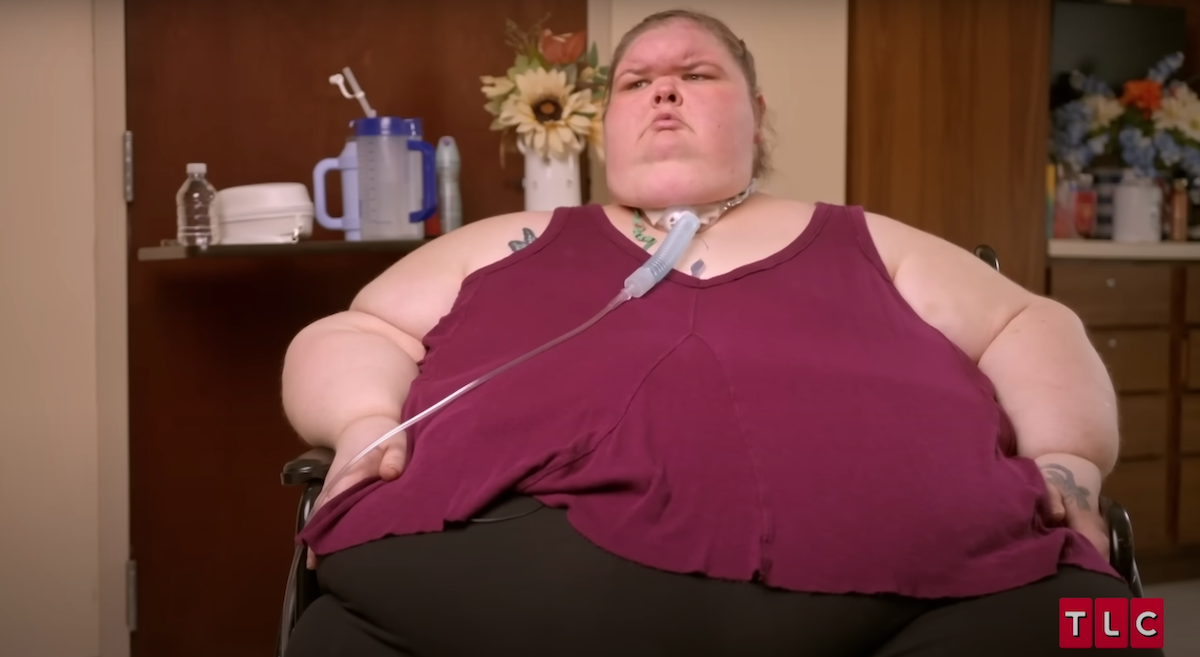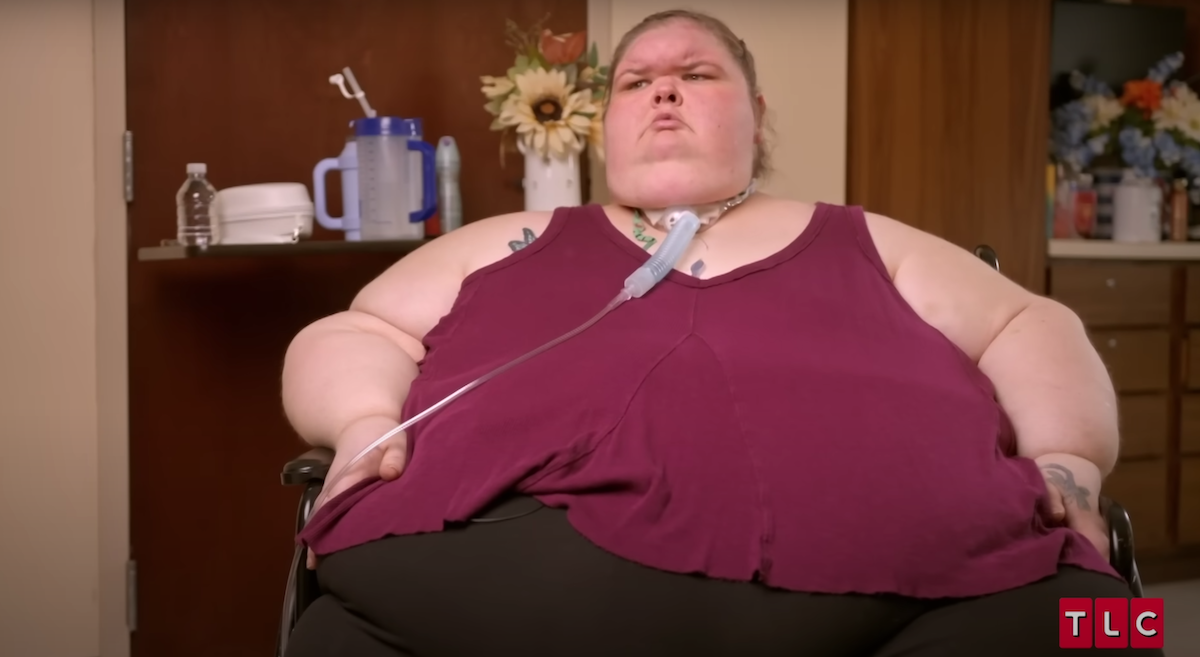 Tammy also clams up when a producer asks her to talk about the decisions she was making leading up to her stay in rehab. 
"I really don't want to talk about all that," she says. "It was a hard time for me. A lot of mental health is letting go. I don't want to go through all that again."
Tammy might just want to put the past behind her, but it's not that simple, her therapist says. 
"Before I can approve Tammy for surgery, she's gonna have to be able to look at the root of some of these issues," the mental health professional explains to a producer. "What caused her to develop a food addiction in the first place? What led her to turn to alcohol? And until she does, she's going to return to the same behaviors."  
Tammy of '1000-lb Sisters' needs to deal with her 'personal demons,' her doctor says
The comments from Tammy's therapist echo those of her physician, Dr. Eric Smith. 
"There's a lot of hurt that Tammy has experienced through her life," Smith said in an interview with LEX 18 News. "I think once we're able to get Tammy to deal with some of her, say personal demons, then she's more apt to be able to do what she needs to do to be successful."
However, Tammy can't be forced into taking that step, he said. She needs to do it on her own. 
"You can't scare people into their rock bottom," Smith said. "You can't push them into their rock bottom, but when they hit it, it's our job to be there for them and support them."
1000-lb Sisters airs Tuesdays at 9 p.m. ET on TLC. 
For more on the entertainment world and exclusive interviews, subscribe to Showbiz Cheat Sheet's YouTube channel.