'1000-Lb Sisters': Tammy Slaton Posts and Deletes Troubling Pictures After Clearing out Her Instagram
Tammy Slaton is going through a rough time. Shortly after introducing her social media followers to her boyfriend "thebbwking," the 1000-lb Sisters star revealed that the two had broken up. Now, Slaton has deleted all of the pictures from her Instagram and started over. But the new pictures that the  tv show star has been posting have been quite troubling to fans.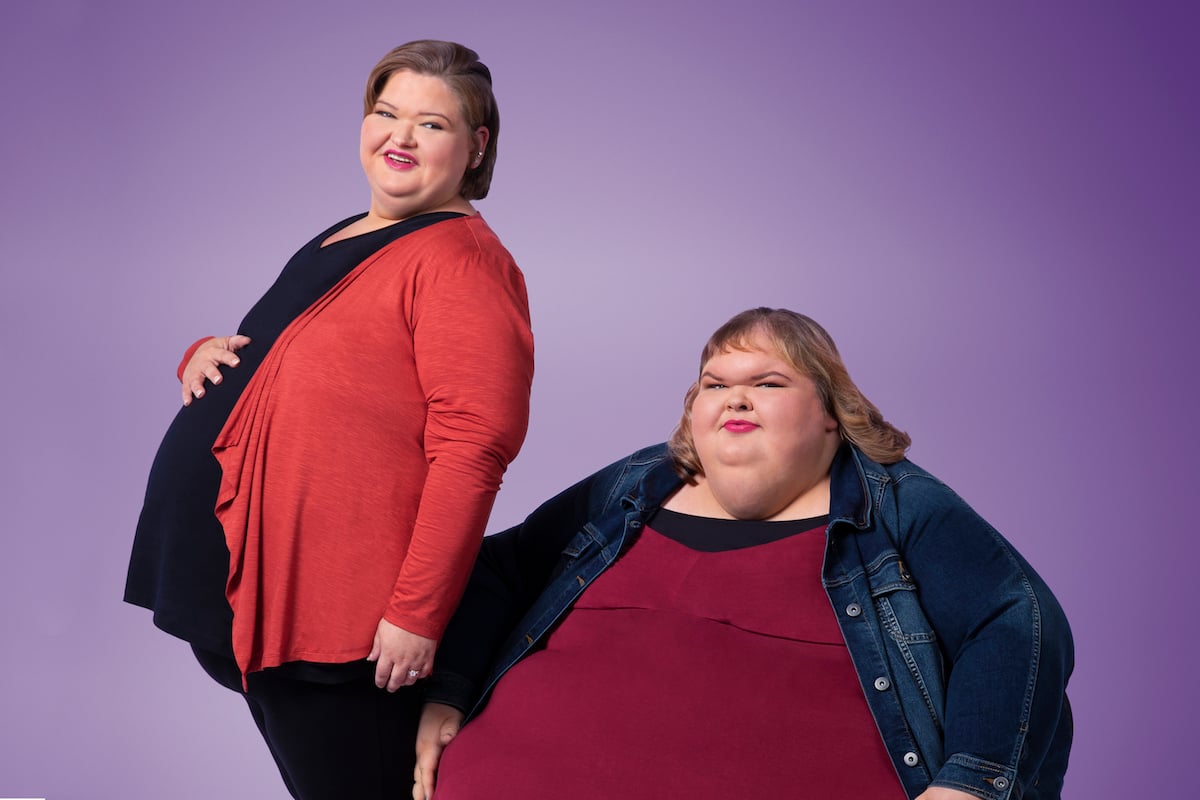 Tammy of '1000-lb Sisters' updated her Instagram
The first picture Slaton posted after she cleared her Instagram was of her new makeover. In the picture, Slaton wore black lipstick and dark eyeshadow and had her usually straight hair styled in waves to one side. Many fans commented on the photo with positive comments about how good Slaton looked. But Slaton's next posts had fans up in arms.
Over the weekend, Slaton posted a picture of herself vaping. This was concerning to fans as the star has been on and off of oxygen since contracting coronavirus (COVID-19). Slaton later deleted the picture and replaced it with blurry photos of her looking into the camera.
Fan reactions
Despite Slaton deleting the smoking picture, fans still commented on her other pictures about her smoking.
"Girl we all saw that vaping photo come on now, still love you bae period in her reputation era," one fan commented comparing Slaton to Taylor Swift.
"We saw that post of u smoking miss girl," one person said.
"She's acting like we didn't see her smoking," another fan wrote. "I'm worried for her."
"Deleting your smoking photos doesn't erase the damage you did to your lungs," another person said.
Fans wonder if Tammy is OK
Even though she wasn't smoking in the new pictures that she uploaded, it looked like Slaton was in the dark in them, which made fans worry about what was going on. Some fans questioned if Slaton had a power outage while others wanted to check in on her mental health.
"Tammy are you OK..?" one person asked.
"Girl, whatever you're going through, you can get past it!" one person wrote. "Hang in there!"
"Tammy is not OK," another fan said. "Someone needs to talk to her. Stop making fun of her!!! She never takes pics like this. She's probably crying for help. I literally never comment until now."
"Is this a cry for help?" one user asked.
"Hi Sweetie," another person said. "Are you doing ok?"
Several fans tried to talk to Slaton privately by direct messaging her and then commenting on her posts for her to check her dms.
Tammy's breakup after '1000-lb Sisters' Season 2
When Slaton began dating "thebbwking," people were concerned as he was a self-proclaimed lover of big women. Slaton has been trying to lose weight and get healthy so it didn't seem fitting that she would date someone who was only attracted to women over 300lbs.
After a few weeks of dating, Slaton began posting sad TikToks, alluding to her and her beau's breakup.
"What happened to my ride or die?" Tammy captioned one video. "What happened to my happy ever after? Never there for me."
RELATED: '1000-Lb Sisters': Fans Worried for Tammy Slaton After Seeing Videos of Her Partying With New Men