Tammy Slaton of '1000-Lb Sisters' Reveals What She Ate Every Day in Rehab
Tammy Slaton's weight has been a huge topic on 1000-lb Sisters. The reality star and her sister, Amy Slaton, have been working over the course of two seasons of the tv show to get healthier. Though fans may have started following Amy and Tammy's health journeys during season 1, Tammy has been on this road for a while. In fact, she was once in a weight-loss facility and revealed the diet that they put her on.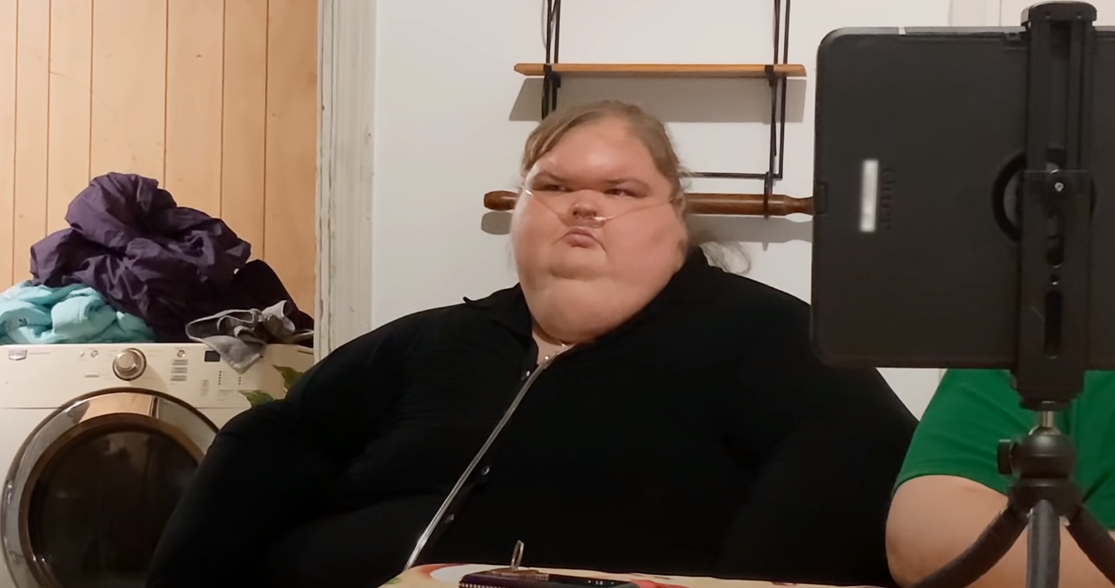 What did Tammy Slaton eat in rehab?
Before 1000-lb Sisters, Tammy updated her fans on her weight loss progress via her YouTube channel. In 2019, she went to a rehab facility to help her get to a healthy weight. While there, she recorded a video of what she ate throughout a day in the facility.
For breakfast in the video, Tammy had a box of honey nut cheerios, fat-free milk, orange juice, coffee, non-dairy creamer, and butter. She also had toast, turkey sausage, and scrambled eggs. For lunch, she had a turkey BLT, potatoes, and tiramisu with a diet Pepsi.
Tammy also showed viewers the menu that the hospital gave her which showed the number of carbs that each item contained. For dinner that night, Tammy had grilled chicken strips and mashed potatoes.
How much weight did Tammy lose in rehab?
At the time of the video, Tammy said that she had lost about 20 lbs after being on the rehab diet for two weeks. She revealed that she could barely walk 45 steps at a time before coming to the facility. In rehab, she got up to 150 steps. Through rehab, she also gained the ability to get in the shower by herself, though she still needed help getting out.
Tammy Slaton's weight on '1000-lb Sisters'
Tammy's weight has been a constant struggle throughout 1000-lb Sisters. While Amy was able to get weight loss surgery, Tammy has still been struggling to lose enough weight for the surgery. In fact, at the end of 1000-lb Sisters Season 2, she actually gained weight.
"I mean, sometimes I try to eat healthier, and then other days I'm like, 'What the heck's the point?'" Tammy said during her last doctor's visit of season 2.
Despite her weight gain, her doctor was proud of her for recognizing her problem.
"You could've blamed [that] you couldn't get out of bed, you could've blamed that you had COVID and you could've blamed that you were in the hospital, and you didn't," he said. "And believe it or not, that's a step forward from where you've been in the past. So you just made progress even though your weight went up."
'1000-lb Sisters' Season 3
Though Tammy has been updating her fans on her life through TikTok, they won't get any real details on Tammy's weight progress until 1000-lb Sisters Season 3 premieres. The show was renewed for season 3 earlier this year and according to Tammy, it is already being filmed. She did reveal, however, that fans probably won't get to see the show until 2022 as filming takes a while.