'1000-Lb Sisters': Tammy Slaton's TikTok Just Got Banned, Here's Why
Tammy Slaton has been a vlogger for years. Many people know Slaton from 1000-lb Sisters, but even before the tv-show, Slaton was updating fans on her life through her YouTube channel. Since getting the show, Slaton doesn't upload to YouTube quite as much as she did previously. Instead, she uses her TikTok to communicate with fans. Now, her account has mysteriously disappeared.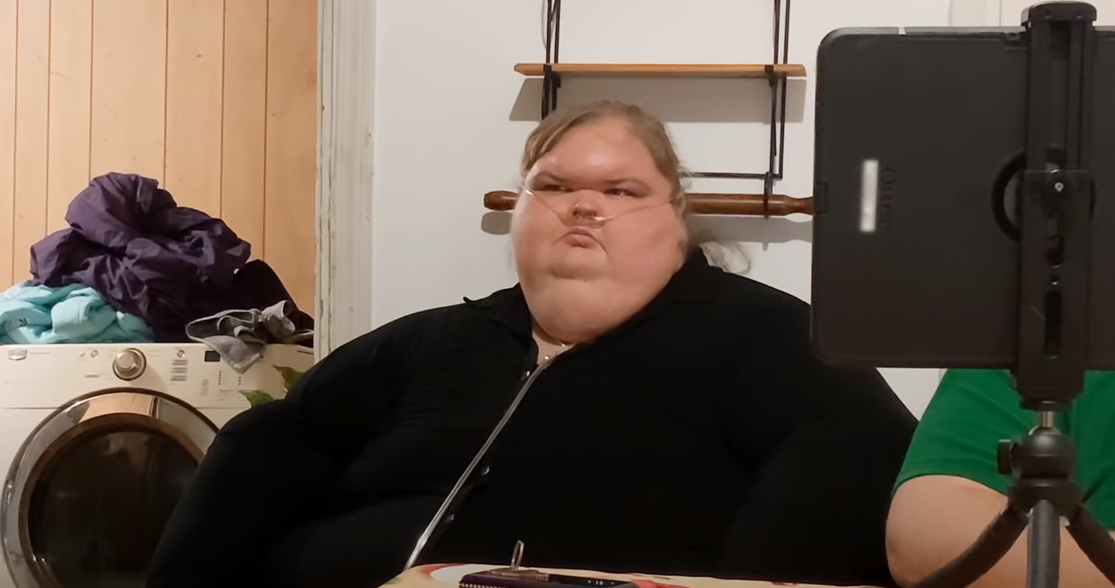 Tammy Slaton's account was banned
Previously, if you searched @queentammy86 on TikTok, you would find a page full of videos from Slaton. Now, when you visit the account, it only consists of a blank page and says that Slaton has no videos, no followers, and no likes.
When you first visit the page, a notification pops up that says "this account was banned due to multiple Community Guidelines violations."
Tammy's account has been deleted before
Earlier this year, at the end of April, Slaton's TikTok page disappeared. At the time, Slaton had over 1 million followers. Around this time, Slaton was being accused of scamming people through her merchandise store. The artists whose work was used on the merchandise were not paid and the site accepted "donations" rather than actual transactions.
"Let me clarify everything, we just started the merch shop and we had our shop button and cart feature on there but since we can't accept any cash payment because we aren't verified for online retailing yet," Slaton's former business partner Quincy wrote in an Instagram story captured here. "Also another thing all people who make art work don't ask to get paid but to simply get a follow or noticed by Tammy!!"
Slaton was also accused of accepting money for Cameos but not actually making the videos to fulfill the orders.
Tammy Slaton came back from TikTok ban
After the initial ban, Slaton came back with a vengance.
"Y'all thought y'all could get rid of me?" she said laughing in a TikTok. "I'm not that easy to get rid of. That's right baby. I am back. And…got banned for not doing Cameos…the f*ck…the f*ck. Someone blocked me or someone reported me saying I was making inappropriate videos. How? I mean I literally just show my face. Literally. They said I was 13. I'm 34. You tried, but you failed. I'm back."
Slaton's boyfriend at the time, "thebbwking" commented on the video to defend her. "She ain't going nowhere. We got this."
Slaton also made a follow-up video.
"I'm taking over," she said in the video. "Point blank period."
Tammy Slaton deletes Instagram
Slaton's TikTok isn't the only thing that has been wiped clean. Earlier this month, Slaton deleted all of her content from her Instagram and started over. Now, her Instagram only has a few posts, some of which have been concerning to fans. At one point, Slaton posted a photo of her vaping, which worried fans as the 1000-lb Sisters star has been on and off oxygen for a while. She deleted the photo after receiving lots of backlash.
While Slaton's Instagram is filling with pictures once again, it is unclear if she will return to TikTok.