'13 Reasons Why' Star Chelsea Alden Joins 'Shameless' Season 11 Cast as Recurring Character
Showtime comedy-drama Shameless has returned for its 11th and final season. While all the characters from season 10 are also returning, Co-president of Entertainment at Showtime Gary Levine teased viewers should expect surprises such as new characters and old ones returning to finish their story. One of the additions includes 13 Reasons Why star Chelsea Alden.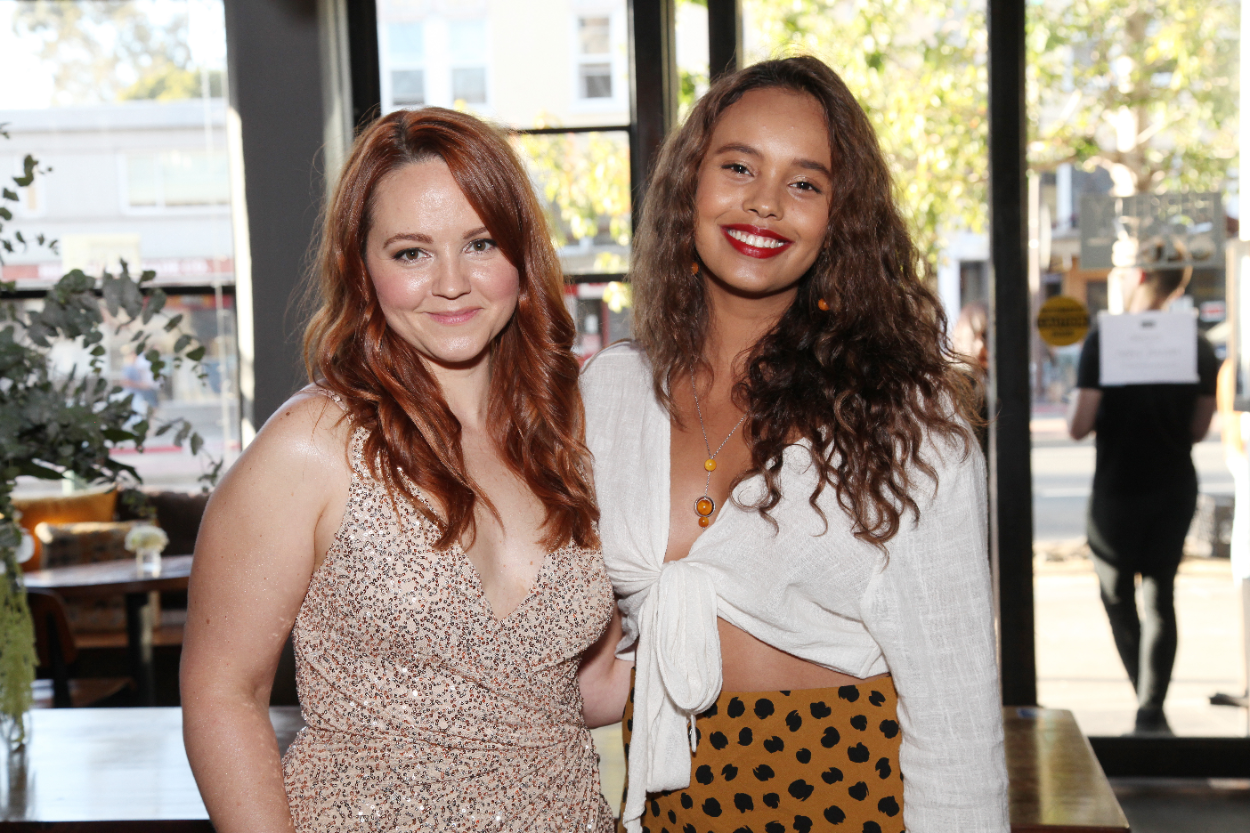 Chelsea Alden starred in '13 Reason Why'
Mackenzie, the sister of Cyrus (Bryce Cass), first appeared in the second season of the Netflix teen drama series, 13 Reasons Why. The siblings have attended therapy since their parents divorced, and it's later revealed that Mackenzie experienced a nonconsensual sexual encounter with a family member of someone she babysat.
Viewers were introduced to Mackenzie during the second season when she met student photographer Tyler Down (Devin Druid) at the library. The two went on a date, and he quickly left after he became too excited.
When Mackenzie tried to talk to him about it, Tyler angrily told her he chose to leave because he found her boring. He later tried to ask her to the dance, but she already began dating one of her brother's friends, Eric (James Cretan).
It's unclear if she still had romantic feelings for Tyler, but she continued to support him after he reported his assault.
Where 'Shameless' season 11 picks up
Nearly halfway through season 10, Showtime announced it renewed drama-comedy Shameless for an 11th and final season. Co-president of Entertainment at Showtime Gary Levine revealed it would premiere sometime in summer 2020 in an interview with Deadline.
Additionally, he promised it would be "one last hurrah for the Gallaghers and their unique blend of love and lechery." However, the COVID-19 pandemic delayed the final season's release until December 2020.
It picked up with Lip (Jeremy Allen White) navigating the challenges of working on motorcycles from home while raising his baby and being a good boyfriend. Debbie (Emma Kenney), now a registered sex offender, is getting used to dropping her daughter off for school across the street and attempting to start her own business.
Ian (Cameron Monaghan) and Mickey (Noel Fisher) are adjusting to married life with V (Shanola Hampton) and Kev (Steve Howey) balancing the bar and their kids with their new marijuana venture.
Additionally, Frank (William H. Macy) wants to make southside Chicago "dangerous again" to stop gentrification while Carl (Ethan Cutkosky) has dedicated himself to becoming a cop.
Alden joins the cast of 'Shameless' Season 11
The 13 Reasons Why star has joined the cast of Shameless for its final season as the recurring role of furniture store cashier, Tish. She meets Carl after he saves her from an angry customer, and they presumably begin a relationship.
Alden, 32-years-old, has appeared in several television shows since 2004, including Grounded for Life, iCarly, Jane the Virgin, Veep, NCIS, and The Good Doctor in small roles. Following 13 Reasons Why, her part in Shameless is her second recurring role she has landed.
Shameless airs Sundays at 10/9 Central on Showtime.