15+ Romance Novels to Read on St. Patrick's Day
There's no holiday you can't celebrate with a romance novel or two – including St. Patrick's Day. These books feature love stories that are set in Ireland, written by Irish authors, or driven by Irish main characters. They're perfect if you're looking for a quieter way to celebrate the Emerald Isle this year.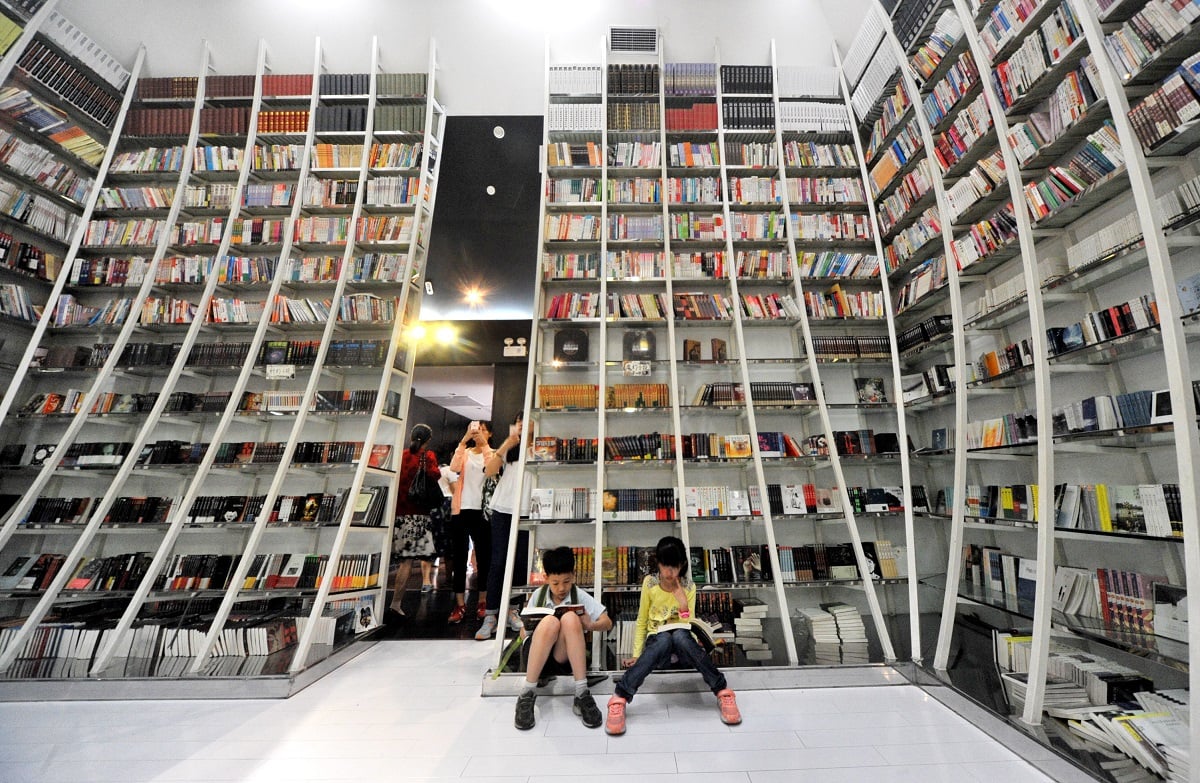 'Brooklyn' by Colm Tóibín
You might have already seen the Academy Award-nominated 2015 drama Brooklyn, featuring Saoirse Ronan as Irish immigrant Eilis Lacey. If you haven't read Colm Tóibín's acclaimed novel of the same name, on which the film was based, you're in for a treat. As in the movie, the novel Brooklyn follows small-town Irish girl Eilis as she moves to the U.S. on her own after World War II and finds love with Tony, a young man from a large Italian family.
'Feversong' by Karen Marie Moning
Karen Marie Moning's bestselling Fever series is an acclaimed set of urban fantasy novels about MacKayla Lane, a "sidhe-seer" who finds out she has the ability to see into the realm of the Fae when she travels to Ireland in searches of answers after her sister's death. Feversong is the fast-paced conclusion to the romantic saga, which has a passionate fandom.
'Wild Irish Rose' by Ava Miles
Wild Irish Rose, an enemies-to-lovers romantic comedy, is the first in The Merriams, Ava Miles' popular series of romance novels. Trevor Merriam reluctantly heads to a quiet Irish village to make a deal for his family's company, but he immediately butts heads with Becca O'Neill, the fiery owner of the Wild Irish Rose Bed and Breakfast.
'A Dance in Donegal' by Jennifer Deibel
In Jennifer Deibel's debut novel, the inspirational historical romance A Dance in Donegal, an Irish-American woman ventures to her mother's home village of Donegal, Ireland, after her death, in order to become a teacher there. Once there, she struggles to fit in – but a local thatcher just might help her feel more at home.
'Now a Major Motion Picture' by Cori McCarthy
Fans of Rainbow Rowell will love Now a Major Motion Picture, a feminist YA novel about Iris, the granddaughter of a famous author who penned Elementia, a bestselling fantasy series in response to Lord of the Rings. She's always felt like she couldn't make her own way in life while she was living in her grandmother's shadow.
But when Iris is invited to the set of the film adaptation of Elementia in Ireland's rugged countryside, she finds herself more drawn to the story – and the cute lead actor – than she imagined.
'Oh My God, What a Complete Aisling' by Emer McLysaght and Sarah Breen
The beloved character of Aisling – based on a character created by authors Emer McLysaght and Sarah Breen, as well as a popular Facebook group – comes to life in Oh My God, What a Complete Aisling. Aisling is a small-town Irish girl who lives with her parents and commutes to Dublin every day for her job. But she shocks everyone in her life when she decides to move to the big city on her own.
'Painted Faces' by L.H. Cosway
L.H. Cosway weaves an unconventional, intense tale about love and discovery in Painted Faces. Dublin native Freda Wilson finds unexpected love with a brash, bold man named Nicholas – who also happens to be a drag queen in the cabaret scene.
'Normal People' by Sally Rooney
Sally Rooney's critically acclaimed book Normal People was later developed into an Emmy-nominated Hulu series of the same name. The novel follows Marianne and Connell, two very different people from the same small town in Ireland, as they weave in and out of each other's lives when they continue on to study at Trinity College in Dublin.
'A Scarlet Woman' by Lorna Peel
Lorna Peel's historical romance A Scarlet Woman, set in Dublin in 1880, is the first in the Fitzgeralds of Dublin series. Dr. Will Fitzgerald sets off for the Liberties to practice medicine, scandalizing everyone in his uptight social circle with his decision. A chance meeting with a "scarlet woman" at an Irish brothel leads him to find love with a woman who was cast aside by society.
'Love and Shenanigans' by Zara Keane
USA Today bestselling author delivers an irresistible second-chance romance in Love and Shenanigans, an Irish romantic comedy. Fiona Byrne is about to leave Ireland once and for all – but not before accidentally reuniting with Gavin Maguire at his wedding. The problem? Fiona and Gavin are already married…to each other. They just didn't know it.
'PS, I Love You' by Cecelia Ahern
PS, I Love You, by Irish author Cecelia Ahern, is a heartwarming novel that was made into a 2007 romantic drama starring Hilary Swank and Gerard Butler. When Holly's husband Gerry dies, she thinks he's gone forever. But she realizes he's actually still very much here with her – in the form of a series of posthumously discovered notes that pushes her to find herself all over again.
'Tears of the Moon' by Nora Roberts
New York Times bestselling author Nora Roberts' Tears of the Moon is the second book in her Gallaghers of Ardmore trilogy, set in the charming Irish village of Ardmore. In this fantasy romance with more than a touch of magical realism, a tomboy encourages her unrequited love, a talented songwriter, to give in to magic in order to realize his dream.
'Love & Luck' by Jenna Evans Welch
In Jenna Evans Welch's lighthearted YA romance Love & Luck, brokenhearted 16-year-old Addie falls in love with a cute boy named Rowan and gets closer than ever to her brother, Ian, during a whirlwind road trip through the Emerald Isle.
'The Radiant Road' by Katherine Catmull
Katherine Catmull's The Radiant Road is a spellbinding YA fantasy that draws from Irish folklore to weave its magic. Clare Macleod and her father return to Ireland to live in the cottage built into a hillside where she was born. Once she arrives, however, she remembers more than just the house; she also remembers the fae magic she once knew, and a mysterious boy who haunts her dreams.
'Tara Road' by Maeve Binchy
Maeve Binchy's bestselling novel Tara Road follows two women – one Irish, one American – who decide to "switch lives" and thus escape from, or discover, their own. It was made adapted into a 2005 film of the same name, starring Andie MacDowell and Olivia Williams.
'Sunset Fire' by Renee Vincent
Renee Vincent's Sunset Fire is a sweeping medieval historical romance between a Viking chieftain and the daughter of an Irish king. The star-crossed lovers meet at the River Shannon, but their people are at war. Can they look past their differences and find a future together?
'Wild Irish Sage' by Tricia O'Malley
Tricia O'Malley's romance novel Wild Irish Sage is part of the Mystic Cove series, set in a coastal village in southern Ireland. Sparks fly between free-spirited photographer Kira and lost soul Brogan when they meet by chance in Mystic Cove. But will their dreams and demons keep them apart?
'The Hooker and the Hermit' by Penny Reid and L.H. Cosway
The Hooker and the Hermit is the first in Penny Reid and L.H. Cosway's playful series about love and Irish rugby.
In this fake relationship sports romance, a shy social media expert and a disgraced but talented rugby player are thrown together in Manhattan after his suspension from the team. But their affection for each other turns out to be a lot more than a PR stunt.