'1883' Creator Taylor Sheridan Insisted They Hire 1 of the Stars Before He Would Even Start Writing — 'It Won't Work Unless We Get Her'
1883 features a star-studded cast with plenty of big-name celebrities. Tim McGraw, Faith Hill, and Sam Elliott are just a few who lent their talents to the Yellowstone prequel. However, the story is told through the eyes of Elsa Dutton played by a somewhat unknown actor. Isabel May originally auditioned to be in Mayor of Kingstown, but Taylor Sheridan quickly realized he needed her for 1883.
[Warning: This article contains spoilers for 1883 Episode 5, "The Fangs of Freedom."]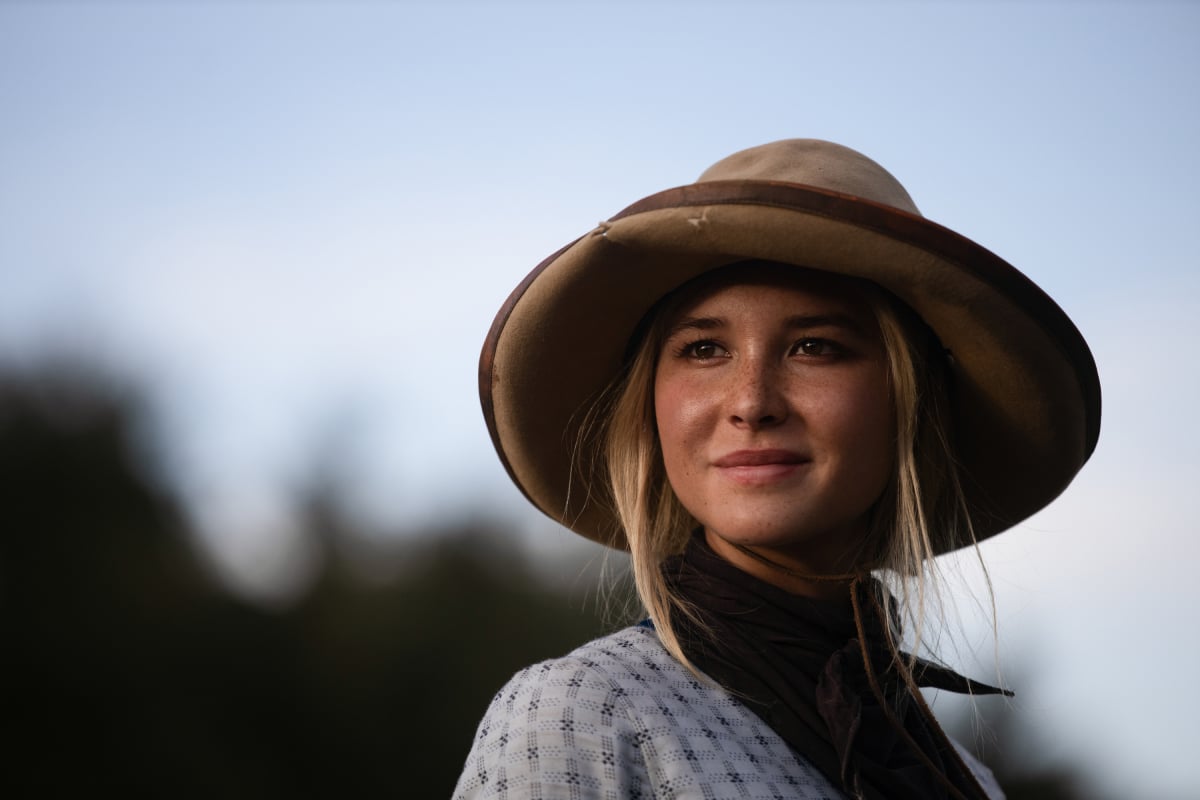 Isabel May plays Elsa in '1883'
Although 1883 has plenty of gruff men and tough-as-nails cowboys, the story is narrated through the eyes of Elsa, a young woman traveling with her family from Texas to Montana. Although Elsa is not unaware of the danger surrounding her, she is a hopeful character who looks at the world around her with wonder. Elsa experiences her first love, and her first heartbreak while on the journey West.
Elsa is portrayed by Isabel May, a 21-year-old actor much younger than most of her big-name co-stars. However, May holds her own in portraying the complex emotions of her character. The actor played a part in TV shows such as Young Sheldon and Alexa and Katie before joining the cast of 1883. According to IMDb, May will also appear in the upcoming comedy film I Want You Back, scheduled to release in February 2022.
Taylor Sheridan on casting Isabel May as Elsa
Taylor Sheridan has had quite a number of projects on his hands over the past few years. In addition to Yellowstone, Sheridan also created the TV series Mayor of Kingstown, which follows a family of power brokers called the McLusky's. Sheridan was introduced to May when she read for the part of Iris.
Although May didn't land the role, she opened up a world of possibilities for Sheridan. "What made her wrong for Iris made her, I felt, the personification of this world of 1883," he said in an interview with Deadline. "I saw she could represent innocence and hope, and I called Paramount and said, 'I got good news, and then, I got some you need to trust me news.'"
"At this point I had not figured out how to tell this story and I had Sam Elliott over here and I had Tim McGraw here and Faith Hill and I had not found the bridge between them all," Sheridan continued. "When I met Isabel, the whole story, all 10 episodes, went right through my head."
"I called Paramount and said, 'I'm going to sit down and start writing. You'll have the first episode in about three weeks, but I need to hire the lead, the female lead, who's a complete unknown, right now, before I start writing. Because it won't work if we don't get her, and she goes and does another job.'"
Isabel May discusses her '1883' character
In the first five episodes of 1883, viewers saw Elsa change drastically from the carefree girl who began the journey. She fell in love with a cowboy named Ennis who sadly died in a shootout with bandits. Elsa then took her revenge on the man who killed her lover.
"[Elsa] is just such a beautiful person, her soul is so beautiful," May told Deadline. "She experiences the tragedy, and heartbreak, devastation, and love, and has a full arc. There's so much depth to her, and then, she also gets to become different people. You know, she's not just one girl. She's one type of girl that becomes a different type of girl that becomes a woman and becomes a different type of woman. Who gets that chance?"
New episodes of 1883 release Sundays on Paramount+.