'1883' EP Tries to Clear Up Season 2 Confusion — 'Everything Is Well-Thought-Out With Taylor'
1883 just dropped the season 1 finale on Paramount+. But there's some confusion about what's next for the Yellowstone prequel. The story of how James and Margaret Dutton (Tim McGraw and Faith Hill) settled the Montana land that became the Yellowstone Ranch came to an end. But Paramount+ has announced more episodes are coming. What's going on with season 2 of 1883?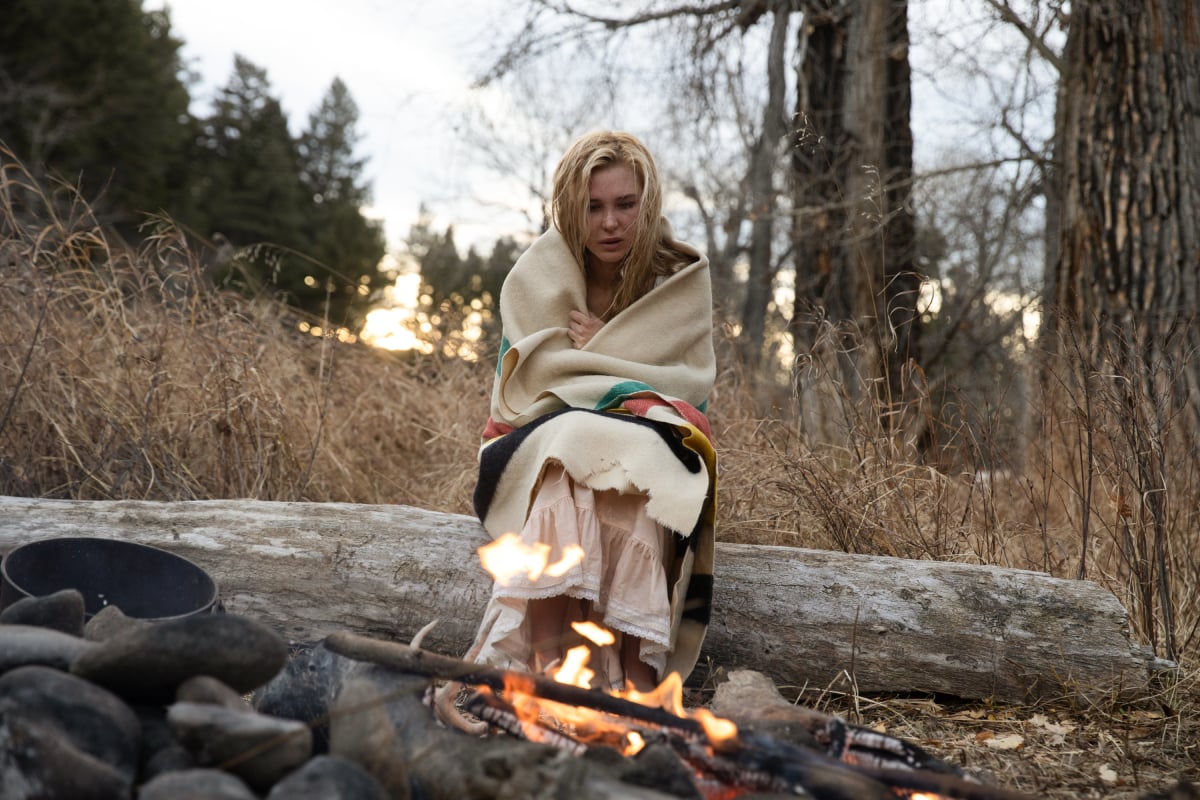 Taylor Sheridan and Paramount+ changed their plans for '1883' Season 2
1883 was fast-tracked by creator Taylor Sheridan to build off the success of Yellowstone and help with the launch of streamer Paramount+. The original plan was for James and Margaret's story to end in the season 1 finale. Then, they would jump forward in time for season 2 to follow the next Dutton generation.
Things changed, though, when ratings for both Yellowstone and 1883 exploded in late 2021. Sheridan and Paramount decided to scrap the plans for season 2 of 1883 and instead create an entirely new prequel titled 1932. It will follow a new generation of Duttons "during the time of western expansion, Prohibition and the Great Depression."
In mid-February, Paramount announced that more episodes of 1883 were coming and 1932 was in development. It also shared its unique strategy for how the Yellowstone universe will be broadcast this year.
'1883' executive producer tries to clear up the season 2 confusion
Yellowstone Season 5 will be bigger than ever and feature 14 episodes. However, the season will be split up into two halves with seven episodes each. Part one will start airing this summer on the Paramount Network. Then, during the break, Paramount+ will drop "additional episodes" of 1883. But there won't be a full season 2.
When Yellowstone Season 5 returns for part two at the end of the year, Paramount will introduce 1932. The first two episodes will air on the Paramount Network on Sunday nights after Yellowstone. The rest of the season will only be available on Paramount+.
"Everything is well-thought-out with Taylor," executive producer David Glasser told The Hollywood Reporter. "So when you see what's coming, you'll see it's pretty exciting. I think 1883 was an incredible journey. We're excited the way fans embraced it and I'm excited for people to see all the other great stuff that we're doing around it now."
RELATED: How That '1883' Plot Twist Relates to Isabel May's Season 2 Teasers
Taylor Sheridan says the 'Yellowstone' prequel was a '10-hour movie'
Sheridan says that he always intended to give Yellowstone fans just a "peek" at the first Dutton generation in Montana with 1883. He told Variety that he wanted to "make a 10-hour movie that ended," and that's exactly what he did.
"I created this peek through time to show you this one specific journey. I'm not someone who likes to tie everything up in a bow and explain how everyone lived happily after, or didn't. I'd rather you imagine it, and wonder what Thomas and Noemi made of their lives. You never get to see how James and Margaret move on," Sheridan told Deadline.
As for what those "additional episodes" of 1883 will look like, at this point no one knows. Star Tim McGraw says that he has no idea what Sheridan will come up with.
"Taylor is such a brilliant writer that I can only imagine what he's going to come up with, and whatever I imagine is probably not even going to be close. So I don't have any idea. I'm as anxious as anyone to see what happens," McGraw said. "We're sort of in limbo like everyone else."
1883 Season 1 is now playing on Paramount+. Yellowstone Seasons 1 through 3 are available on Peacock. Season 4 will drop on the streamer on March 28.
RELATED: '1883' Season 2: Everything We Know About the Return of the 'Yellowstone' Prequel