'1883': LaMonica Garrett Recalls Sam Elliott Calming a Nervous Extra
1883 features quite an impressive cast of stars, but Sam Elliott might be the most notorious of all in the Yellowstone prequel. Even seasoned actors get a little nervous when coming face to face with the legendary man. Luckily Elliott appears to be one of the kindest actors around. His 1883 co-star LaMonica Garrett had only good things to say about working with Elliott. He even recalled a time when Elliott helped calm down a nervous background actor on set.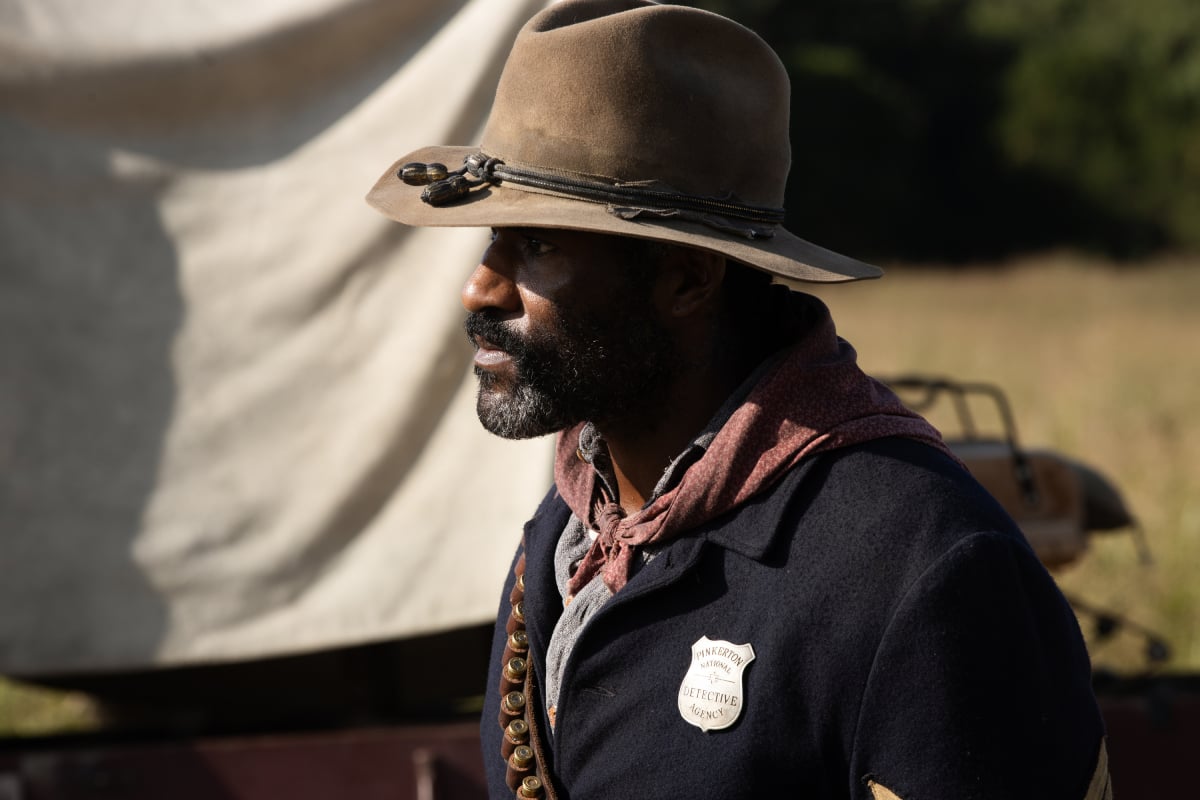 LaMonica Garrett plays Thomas in '1883'
Garrett plays a very interesting character named Thomas in 1883. Thomas is a former slave who served in the Civil War and was a Buffalo Soldier. He met Elliott's character, Shea Brennan, during the War and the two later became Pinkerton Agents together. Garrett's character gives a name and a face to the often untold story of Black cowboys.
Garrett is an experienced actor himself. He has had roles in shows including Sons of Anarchy, Arrow, Designated Survivor, and more according to IMDb. Still, even Garrett was a little nervous about working with a star as big as Elliott.
"He came over to me and he grabbed me by both shoulders and he was like, 'We're gonna have a great time together,' and you know gave me a hug," Garrett said in an interview with Dutton Rules: A Yellowstone 1883 Podcast. "Any nerves I had of working with Sam Elliott — he got rid of all those and we became brothers over this shoot."
Garrett recalls Sam Elliott calming the nerves of an extra on set
Some scenes between Garrett and Elliott at the beginning of 1883 took place in saloons before the group set out on their journey. In one scene, a woman playing a waitress poured water for Shea and Thomas.
"You could see her hand shaking because she was nervous like this is Sam Elliott here, and he has that effect on people," Garrett recalled on the Dutton Rules podcast. "When they said, 'Action,' she came, and her hand was shaking, and she kind of overspilled. And she was so distraught, like, 'Oh my god, people are gonna hate me, I ruined everything.'"
"Sam gets up — and no one sees this, I'm looking at it — Sam gets up and goes to her, and tells her something kind, I'm sure, whatever it was," Garrett continued. "And she had this big smile on her face. And the next take, she came, and she had a steady hand … whatever he told her, it calmed her nerves, and that was the only hiccup she had the whole time."
Will there be an '1883' Season 2?
1883 recently finished filming, and the ten-episode Yellowstone prequel has already aired half its episodes. Although 1883 has not yet been confirmed for season 2, it seems like there's a good chance that a second season will happen. The first two episodes of 1883 were broadcast on cable. According to Variety, 1883 was Paramount Plus' most-watched original series premiere. With that kind of success, season 2 is likely a very real possibility.
New episodes of 1883 release Sundays on Paramount+.