'1883': LaMonica Garrett Said Fans Will See the 'Softer Side' of Thomas: 'The Heart Wants What the Heart Wants'
Noemi has brought out a different side to Thomas in '1883,' and LaMonica Garrett teased that fans will see more of it going forward.
1883 has had plenty of violence and tragedy so far. Thomas and Shea Brennan are well aware of the danger they will face as they lead a group of immigrants into uncharted territory. The pair of Pinkerton Agents have to be tough to survive. So far in the Yellowstone prequel, fans haven't got to delve into Thomas' life much. However, episode 6 saw a romance begin to flourish between Thomas and Noemi. Actor LaMonica Garrett teased that Thomas' softer side will continue to come out as the series progresses.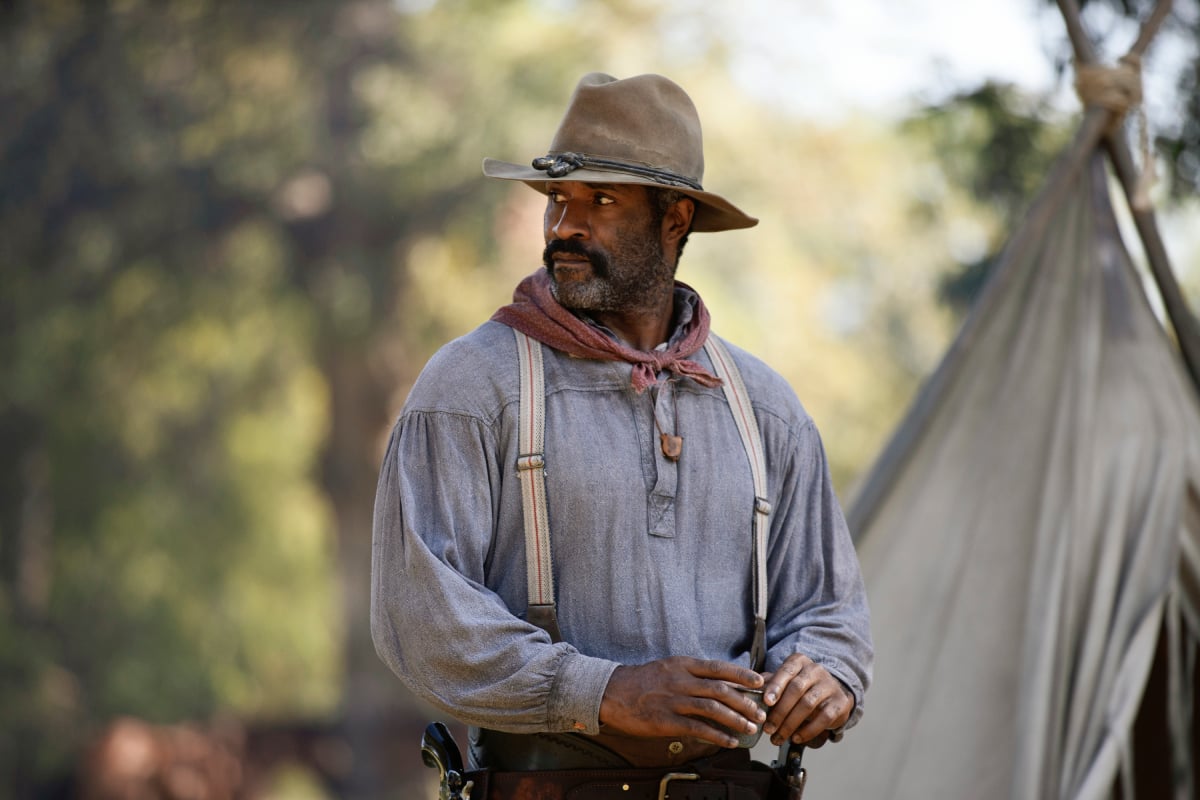 Thomas and Noemi are romantically involved in '1883'
Most of the characters in 1883 have had a pretty difficult life, and Thomas' has been one of the harshest. Thomas grew up as a slave. He was a Union soldier in the Civil War, serving alongside Shea Brennan, as well as a Buffalo Soldier. Thomas is now a tough Pinkerton Agent who barely bats an eye at the dangers the group has faced on their journey West.
However, viewers are beginning to see a gentler side of Thomas when he meets Noemi and her children. Noemi was widowed during the journey, and Shea and Thomas help her learn some necessary skills for her to survive the journey. Noemi has taken an interest in Thomas, and their relationship progressed further in episode 6.
Thomas' initial hesitation is understandable, as LaMonica Garrett explained in an interview with TV Insider. "Also [there's] a kind of reluctance because we're on this trail, I have a job," Garrett told the outlet.
"If Thomas has something where he's more worried about Noemi and the children than he is the overall job and protection of everyone else, he doesn't need any more liabilities. He just needs to focus on his work and bandits coming in, river crossings. But at some point, the heart wants what the heart wants, and he's okay with it."
LaMonica Garrett teases fans will see a 'softer side' of Thomas
As 1883 progresses, the rules of society begin to fade away. The changes are subtle at first, such as Elsa trading her dress for a pair of pants. Gender roles are becoming less important as everyone struggles to survive. "There's a switch in the dynamics of the men and women on the show," Garrett told TV Insider.
"Over the course of time, the women become stronger and harder and gruff, grabbing shotguns. Margaret went from sipping coffee to shooting bandits off their horses. And Elsa went from playing around in the water and backstroking in the river to grabbing a pistol and shooting point-blank the person that killed her boyfriend."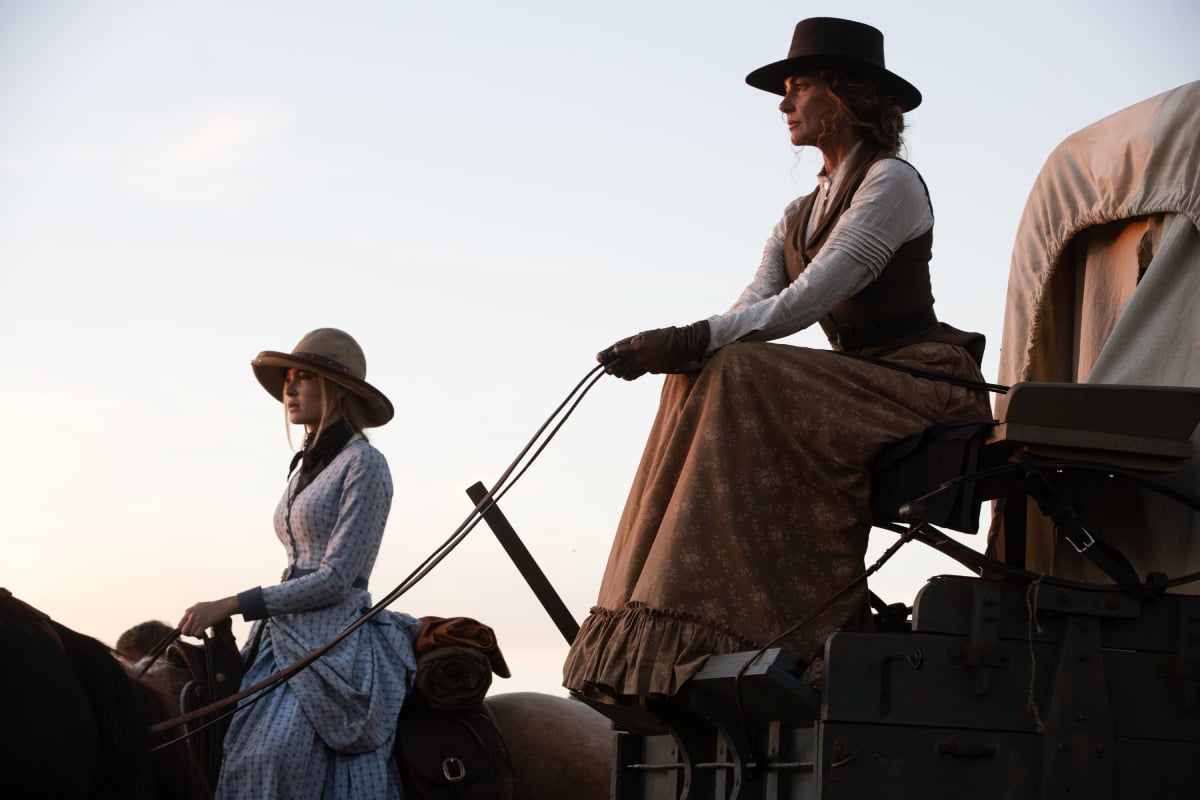 Garrett told TV Insider "you're gonna see more of it" in reference to Thomas' softer side that is slowly coming out in 1883. As the road gets harder, the men can't help but have moments where they break down.
'1883' allows its male characters to be vulnerable
Something Garrett appreciates about 1883 is that the series doesn't shy away from depicting men's emotions. "I think it's beautiful, and I think it's something that a lot of westerns shied away from in the past, that vulnerability of men," he said in an interview with TV Guide.
"That was there. And you might not show it, but everyone has their moments where life catches up to you, and some people might take longer moments but some people might live in it a little more. And I think showing that vulnerable side of these men is something refreshing that people weren't expecting, and I think it serves the greater story well because of it."
New episodes of 1883 release Sundays on Paramount+.