'1883': Sam Elliott and LaMonica Garrett Grew Close on Set — 'We Call Each Other Brother All the Time'
Sam Elliott and LaMonica Garrett grew just as close as their characters Shea and Thomas while filming the 'Yellowstone' prequel '1883.'
Actors Sam Elliott and LaMonica Garrett spent a lot of time side by side while filming the Yellowstone prequel 1883. Elliott's character Shea Brennan faces the enormous task of leading a group of immigrants on the dangerous road West. Garrett's character Thomas is his right-hand man. Behind their stoic faces, the duo of Thomas and Shea clearly have a close connection. Elliott and Garrett also got to know each other pretty well while filming the series.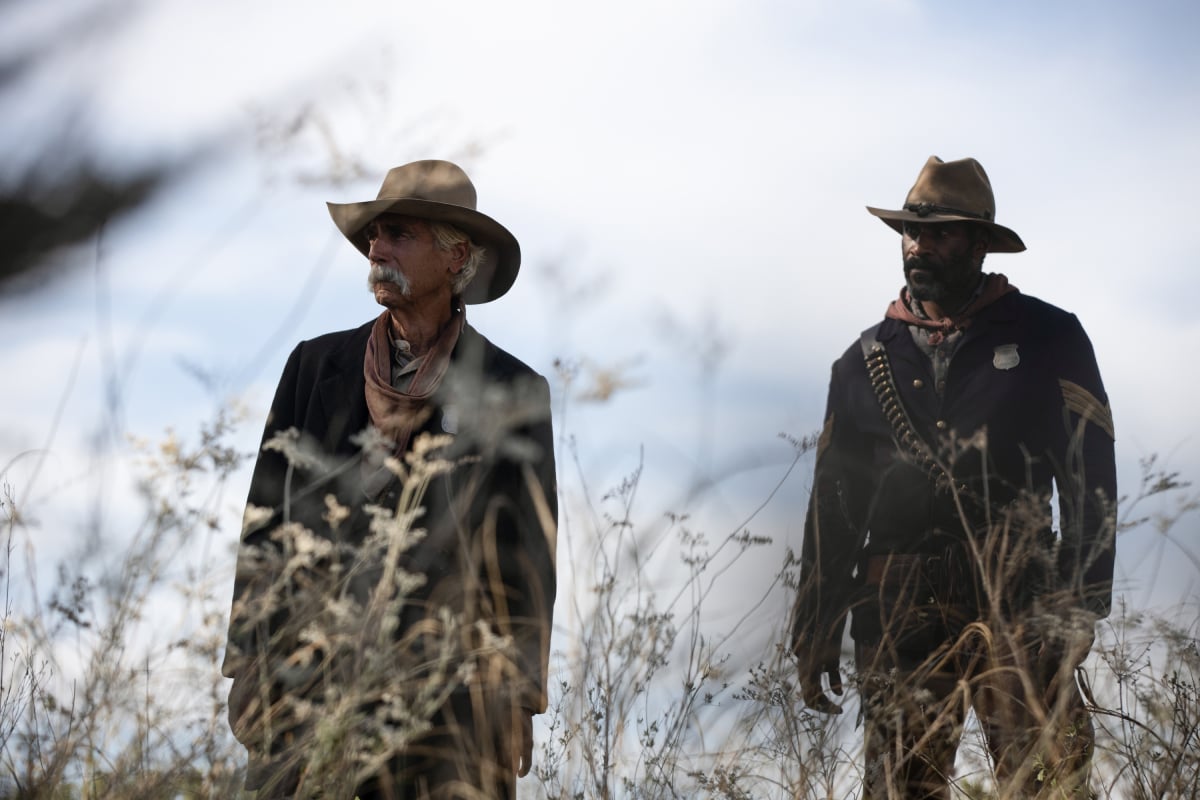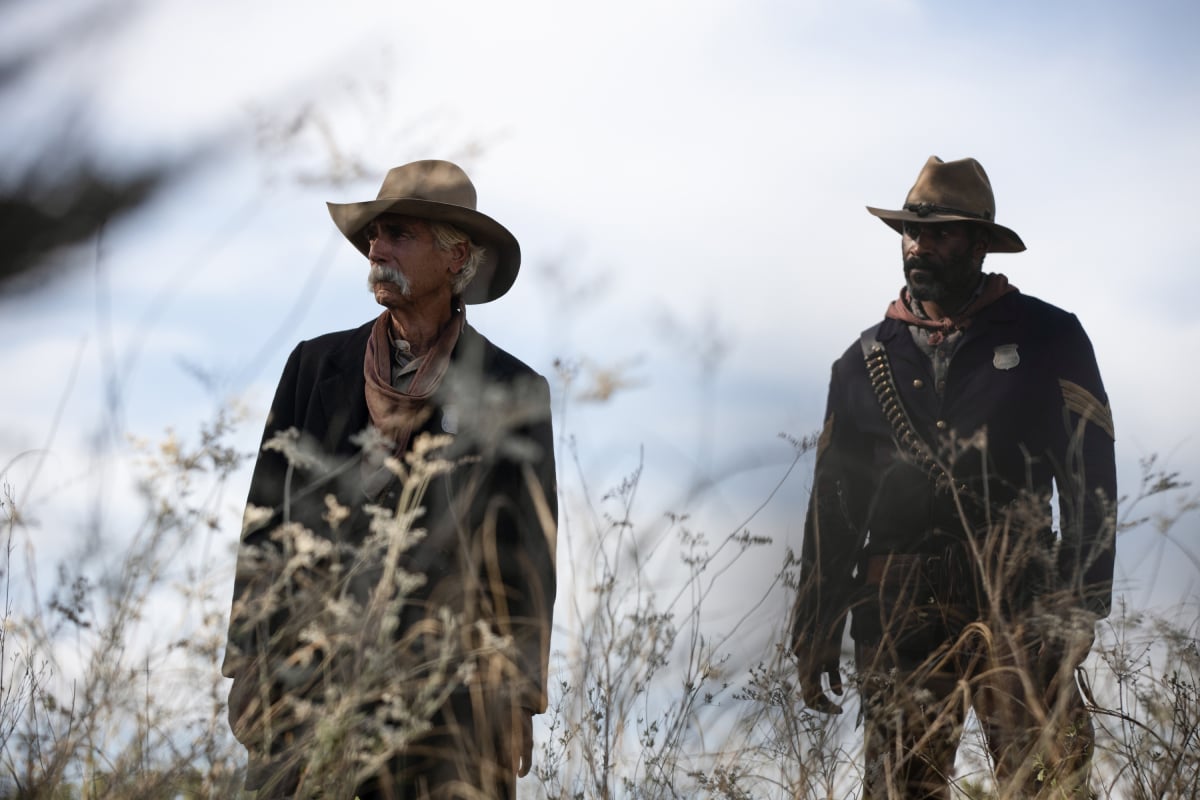 Who are Thomas and Shea in '1883'?
Shea Brennan and Thomas work side by side as Pinkerton agents in the dangerous world of 1883. The pair met while serving in the Civil War. Shea still has nightmares of the horrific battles the pair faced. However, Thomas states that he saw even worse things before the War, which was likely a reference to his former days as a slave.
In an interview with Esquire, Elliott discussed the interesting dynamic between Shea and Thomas. "They're brothers in arms that are both in the Civil War," he told the outlet. "There's a reason that they're hanging together, traveling together, sharing the same tent together. It's a fascinating part of this thing when you think… this is set in the period that it's set, and there's this white guy hanging out with a Black man and they're like brothers, and it's like, wow."
Sam Elliott and LaMonica Garrett grew close on the set of '1883'
It's not just Shea and Thomas who developed a brother-like relationship. Garrett and Elliott have only had kind things to say about working with each other. In an interview with Dutton Rules: A Yellowstone 1883 Podcast, Garrett described meeting Elliott for the first time.
"He came over to me and he grabbed me by both shoulders and he was like, 'We're gonna have a great time together,' and you know gave me a hug," Garrett recalled. "Any nerves I had of working with Sam Elliott — he got rid of all those and we became brothers over this shoot and we're gonna be brothers when this is over."
"LaMonica and I struck a chord right off," Elliott added in an interview with Esquire. "I met LaMonica on a gun range when I first got down there to Texas to the set. I knew his work, but I never crossed paths with him before, but we've become very close. I'd say we love each other. We call each other 'brother' all the time, and there we are. We see each other off-set as well. All of us do."
What's next for Thomas and Shea?
1883 is already halfway through the first season, but the journey of Thomas, Shea, and the immigrants is just beginning. The teaser for episode 6 shows Shea trying to comfort Elsa in the wake of Ennis' death. He tells her he knows what she is going through, having lost his family to smallpox.
The second half of 1883 may see Thomas lose his cool. So far, Thomas has been a calm presence who balances Shea's emotional and hotheaded self. However, on the Dutton Rules podcast, Garrett teased that a different side to Thomas may come out soon.
"He has that hard line in the dirt of right and wrong and if you cross his code of right and wrong or respect and disrespect, the wrath of Thomas is vicious and you'll see it come out throughout the course of the season."
New episodes of 1883 release Sundays on Paramount+.