'1883' Season 2 Is Coming, But Fans Should Not Expect Another Full Season of the 'Yellowstone' Prequel
Warning: Major spoilers ahead for the season 1 finale of 1883
1883 brought viewers to tears with the heartbreaking season 1 finale, aptly titled "This Is Not Your Heaven." Elsa Dutton (Isabel May) died in her father James' (Tim McGraw) arms after getting shot by an arrow in the season's penultimate episode. The story ended with the Duttons settling in Montana, where the Dutton Ranch stands in present-day Yellowstone.
For many fans, it felt like the end of 1883. But Paramount+ has announced that more episodes are coming. Here's everything we know about "season 2" of the Yellowstone prequel.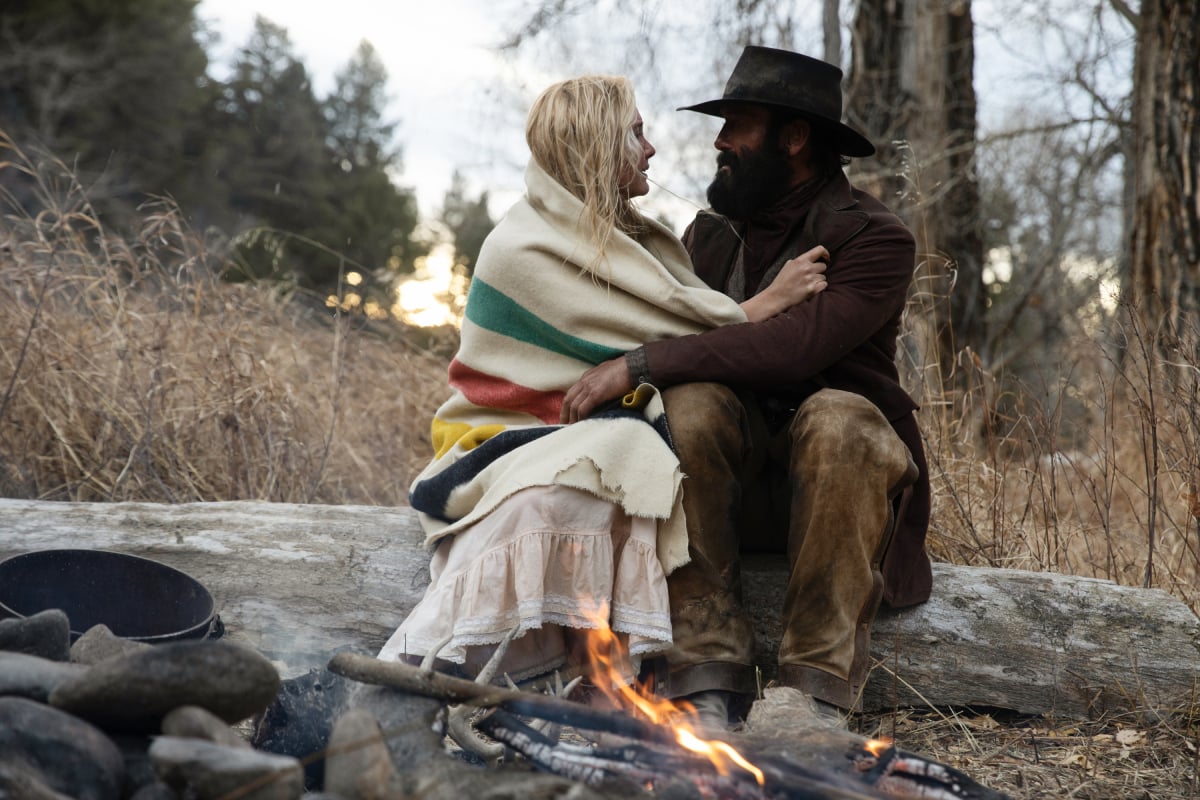 '1883' is not the only 'Yellowstone' prequel
On the same day that Paramount Global revealed that more episodes of 1883 were on the way, it was also announced that a new prequel titled 1932 was in the works. The series will follow a new Dutton generation "during the time of western expansion, Prohibition, and the Great Depression."
RELATED: How That '1883' Plot Twist Relates to Isabel May's Season 2 Teasers
Sheridan says he chose this specific time period because "you're seeing the children we've met in 1883 now attempting to raise another generation of Duttons at a time of the Wild West becoming a playground for the elite from the east."
The original plan for '1883' season 2 turned into '1932'
According to executive producer David Glasser, the story of James and Margaret Dutton (McGraw and Faith Hill) and their children Elsa and John (Audie Rick) on the Oregon Trail was always supposed to end with season 1.
The plan for season 2 was to introduce viewers to another Dutton generation. But thanks to the success of 1883, they decided to turn that into a series all its own and expand the story.
"I don't want to give away too much, but 1932 was always intended to be the second season," Glasser told The Hollywood Reporter. "Now the network is excited to bring you something really additional to 1883, which is super exciting. There was one way set with it — there was one version — and now there's going to be two versions."
More episodes of '1883' are coming
Meanwhile, more episodes of 1883 are coming. But fans shouldn't expect an entire season of 10 episodes. Instead, it appears that Paramount will be giving fans a few bonus episodes to move the story forward to 1932.
RELATED: '1883' Season 2 Is a Go, Plus Taylor Sheridan Is Ready to Tell the Story of Even More Duttons in '1932'
According to The Wall Street Journal, the first part of Yellowstone season 5 will air on the Paramount Network this summer. Then, part two will hit TV screens later in the year. Meanwhile, the new episodes of 1883 will hit Paramount+ in the fall in between part one and part two of Yellowstone season 5.
'Yellowstone' season 5 part 2 will introduce '1932'
When part two of Yellowstone season 5 hits TV screens later this year, Paramount will use cable's highest-rated drama to introduce the new prequel 1932.
Just like they did with 1883 last year, production for 1932 will be fast-tracked so it can hit Paramount+ quickly. Then, they will use both linear television with the Paramount Network and streamer Paramount+ to introduce fans to the new series.
Viewers will get the opportunity to sample the first two episodes of 1932 on the Paramount Network this fall after episodes of Yellowstone air. But to see the rest of the series, fans will have to subscribe to Paramount+.
Everything came together at the end of '1883'
As for the first generation of Duttons to settle in Montana, fans shouldn't expect anything more from them outside of a few "additional episodes" ahead of the premiere of 1932. Glasser notes that at the end of 1883 season 1, the entire journey came together.
RELATED: Is '1883' Season 2 Happening? Isabel May Seems to Think So
"For every single character, even down to our young boy John Dutton Jr., you can see where this goes forward in this journey," Glasser said. "For James and Margaret, they lost a daughter but found a place to build a better life."
The 1883 bonus episodes will hit Paramount+ this fall after part one of Yellowstone season 5 airs on the Paramount Network. Season 1 of 1883 is now streaming on Paramount+.