'1883': Tim McGraw Recounts Asking Faith Hill to Play Margaret Dutton: 'I'm Scared to Death of My Wife'
Tim McGraw had to ask Faith Hill if she'd join him in the '1883' cast. Here's what he told a podcast about asking his wife if she'd play his on-screen wife, too.
The 1883 cast wouldn't be complete without Tim McGraw and Faith Hill as James and Margaret Dutton. The country-singing duo isn't known for their acting chops, but they're proving to be a star pairing in Taylor Sheridan's Yellowstone prequel. McGraw talked about how he was cast for the show — and what happened when he asked Hill if she'd join the show with him. Here's what he said.
Faith Hill and Tim McGraw joined the '1883' cast as James and Margaret Dutton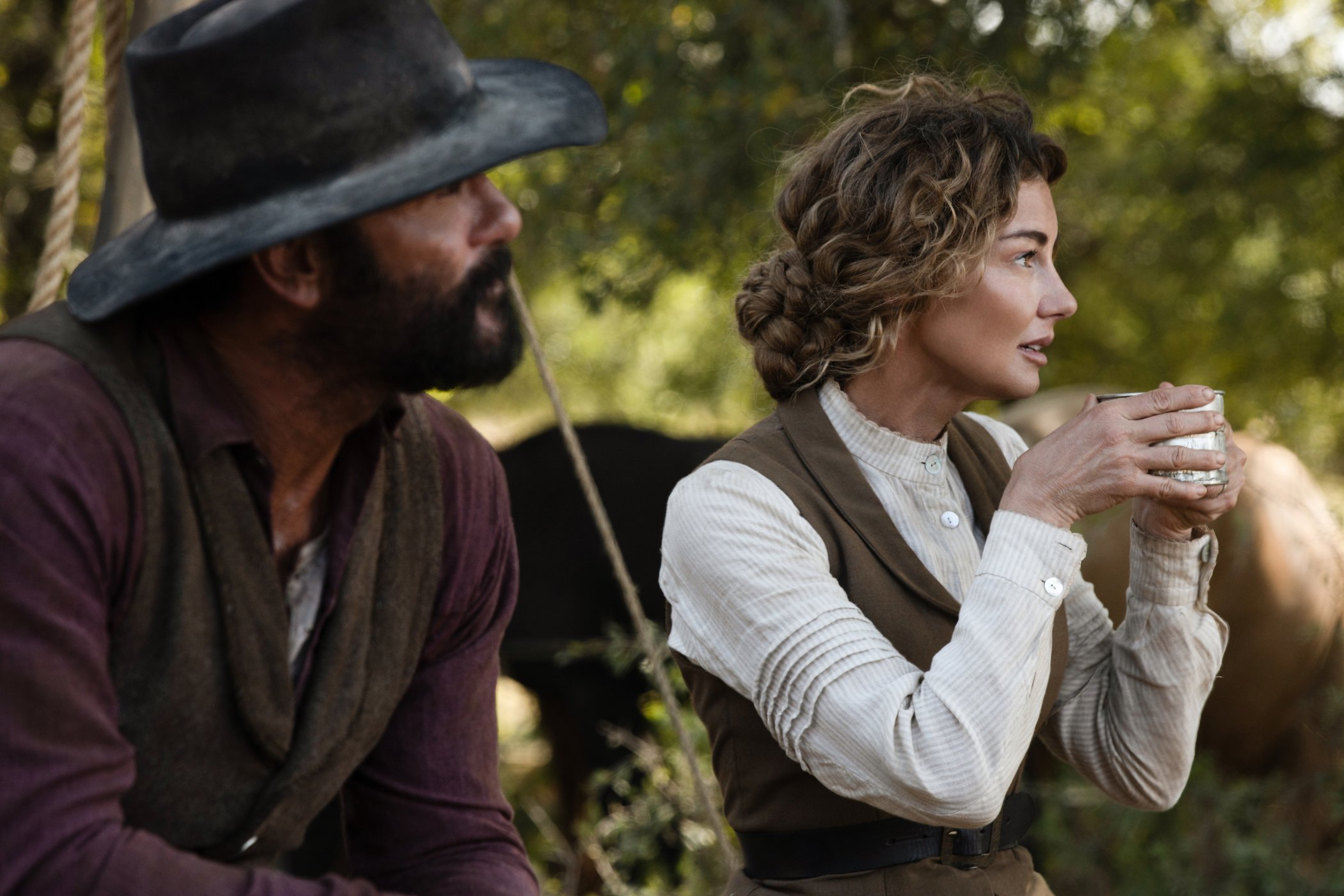 The 1883 cast wouldn't be the same without Faith Hill and Tim McGraw. The real-life husband and wife play the married leads in the show, and Isabel May plays their daughter, Elsa Dutton. Hill plays a fierce but kind woman with Margaret Dutton, and she doesn't want to encourage Elsa to stray too far from traditional gender roles. But James Dutton, played by McGraw, lightly encourages Elsa's rebellious side.
"I have three daughters and a wife and grew up with two sisters and my mom," McGraw told Forbes. "There's that sort of protection mode that I have instinctively anyway. To be able to bring that to life on-screen and put that into extenuating circumstances was hard to turn down and something that I felt like I could put myself into pretty easily."
He also said he "wasn't looking for anything to do," but once he and Hill read the script, they knew they had to take part in the show.
Tim McGraw recounts asking Faith Hill if she'd join the cast with him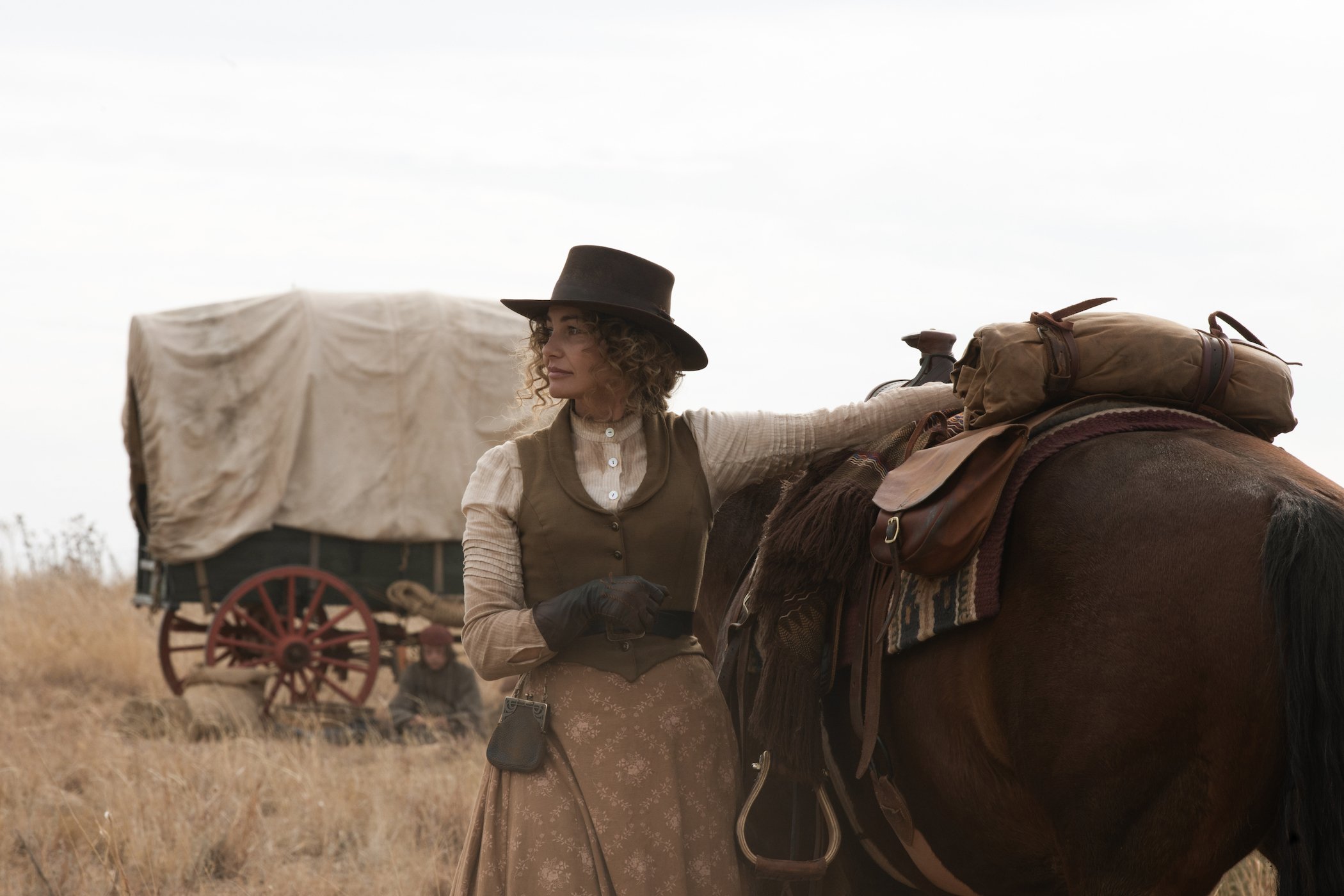 While speaking to the Yellowstone Official Podcast, Tim McGraw recounted how he got involved in 1883 in the first place. Taylor Sheridan wanted to get ahold of McGraw and offer him the opportunity personally.
"I wasn't looking to dedicate five months of my life, six days a week, 12-14 hours a day, out in the elements. I wasn't looking to do that," McGraw started. But once he read the scripts that Sheridan sent to him, he couldn't turn it down. Sheridan offered him the opportunity to star in 1883 as the lead Dutton, and McGraw knew he wanted in.
As for Faith Hill's involvement, Sheridan asked McGraw if Hill would be interested. Hill and McGraw helped herd the cattle for Yellowstone initially, so the showrunners knew they both could ride horses well. After McGraw filmed a few scenes, Sheridan told him, "You're gonna have a wife in this. Do you think Faith would be interested?"
"Of course, I'm scared to death of my wife," McGraw added. "So, it took me a couple of days to even ask her. I asked Faith, 'Do you think you'd want to play my wife?' She said, 'Yeah! Hell yeah, I'm in! Let's do it.'"
Now that McGraw and Hill work together, they can't imagine ever doing the show without each other. "You know, honestly, I couldn't imagine it ever happening without her," McGraw told Outsider. "I couldn't imagine doing this with anybody else. I think the scenario, the writing, the era, everything was so perfect for us together that it was impossible for us to not want to do it together. More than anything I'm grateful that she wanted to do it."
The James and Margaret Dutton actors have their own methods for staying in character
Tim McGraw and Faith Hill wanted their 1883 characters to stay authentic. And this meant they didn't practice their lines with each other at home.
"What we never have done, and still don't do, is we don't read our parts to each other. We don't rehearse our lines with each other," McGraw added while talking to the Yellowstone Official Podcast. "We want to bring our relationship to the screen because we've been married for 25 years. So, that's part of Margaret and James' relationship as well. But we don't read them together because we don't want to bring so much of Tim and Faith to it. We want to bring Margaret and James to life."
1883 airs Sundays on Paramount+.
Check out Showbiz Cheat Sheet on Facebook!