'1883': Tim McGraw Talked of the 'Treacherous' Tasks He Performed While Filming: 'Things Can Get Really Serious'
'1883' stars Tim McGraw in a leading role, and McGraw some of the aspects of filming were 'treacherous' and 'serious.' Here's why.
1883 tells the story of the Dutton family as they move across the Great Plains in search of a better life in Montana. 1883 and Yellowstone are connected, too, as 1883 is the prequel to Yellowstone and shares the Dutton family's origins. Faith Hill and Tim McGraw play Margaret and James Dutton, and they lead the all-star cast. Since working on the TV series, McGraw talked about some of the unexpected difficulties he faced. Here's what he said about "treacherous" aspects of filming.
How did Tim McGraw get on '1883'? He was approached after a cameo on 'Yellowstone'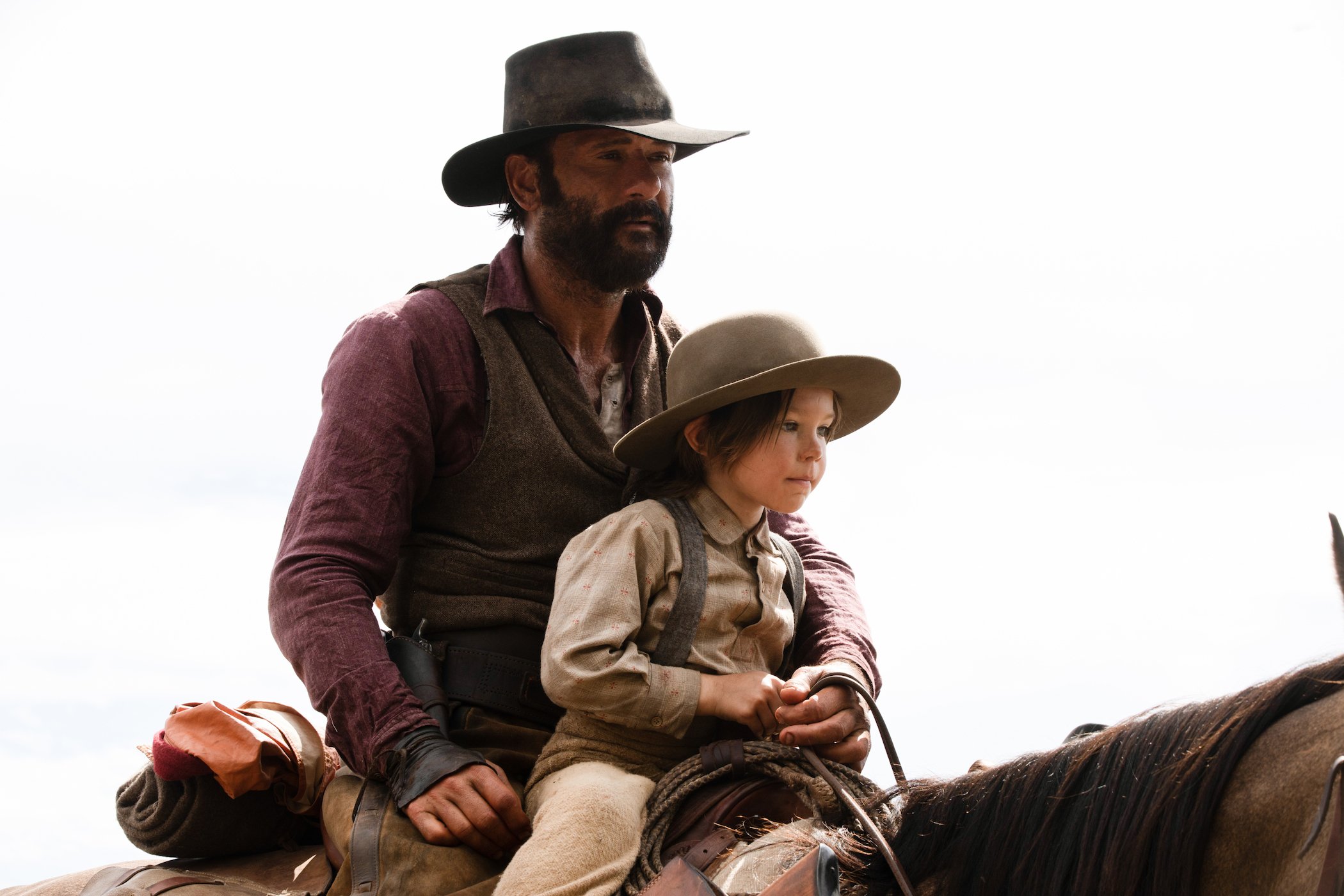 Before Tim McGraw joined the 1883 cast, he made a cameo appearance in Yellowstone. Taste of Country reports his character, James Dutton, was first introduced in Yellowstone Season 4 Episode 1 — and the episode was filmed far before McGraw had any idea he'd take part in the show's prequel.
After McGraw did his cameo, he was approached about taking a lead role in 1883. Of course, he gladly accepted — and his wife, Faith Hill, joined the show as his on-screen wife, too.
"We had done a flashback scene or two for Yellowstone's last season, and that was how this whole idea came about of doing the prequel series," McGraw said in an interview, according to Looper. "And so, once we had done the flashback sequence, we were sort of married to each other, so to speak, as it were anyway."
McGraw noted he only wanted to do the show if Hill was by his side, though. "We loved the writing so much, and there was no way we were going to do it separately," he added. "But I think they were kind of stuck with us anyway."
Tim McGraw said some aspects of filming with horses and wagons were 'treacherous'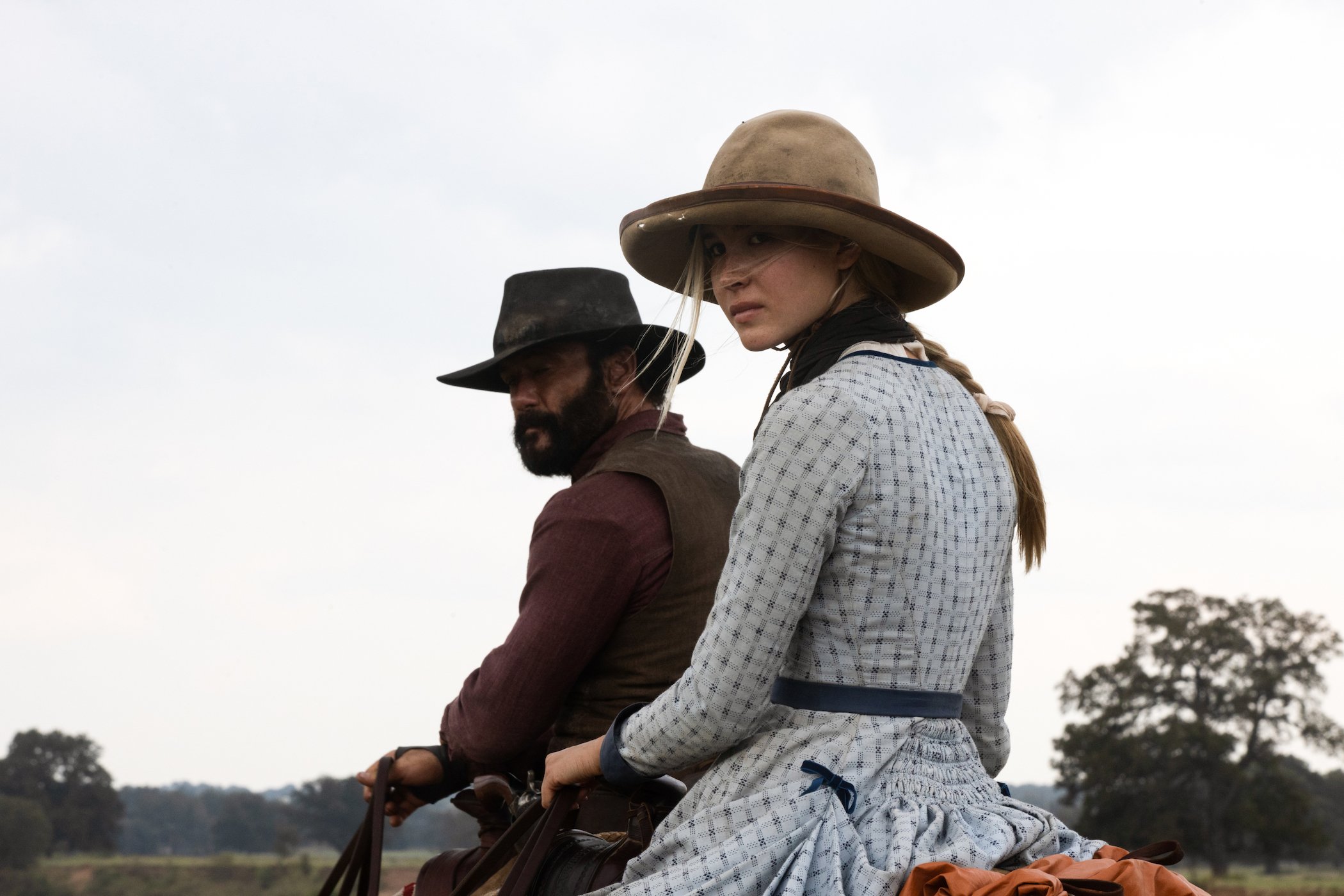 While 1883 gave Tim McGraw and Faith Hill the once-in-a-lifetime experience of working on a TV series together, it certainly came with its challenges. McGraw said working with the horses and wagons on set was a bigger challenge than he ever would've thought.
"I mean, I grew up riding horses, but being on the wagon was something that was really intense and really took a lot of work," Taste of Country reports he said. He then explained that Hill was the one who drove the wagon most of the time. "I mean, that's a harder deal than people think it is, to drive a wagon," he added. "Those things can get really serious really quickly, especially when crossing the river. It's just so treacherous and so dangerous. I mean, you never knew where the holes were in the river. You never knew how deep it was."
While McGraw is a seasoned horseback rider, the horses also had their challenges. "Just about every scene I shot with my horse he was trying to throw me in the middle of the river," he added. "I had one scene where my horse is raring up. Its hooves are slashing in the air and my hat falls, I catch it and put it back on. It shows the chaos and the danger and the precarious situation that everybody was in."
The weather also made filming '1883' particularly difficult
Not only were the wagons and the horses difficult to control, but the weather made filming 1883 particularly hard. The crew filmed in the Texas heat and had to endure the elements.
"The first month was brutal," Sam Elliott told Entertainment Weekly. "It was 100 degrees and not easy."
"It's super dusty and super hot," McGraw added. "There's no way around it. At the same time, it's like every kid's fantasy to do something like this, to put your chaps on, your cowboy hat, and your gun holsters every day. Then you get on a horse and try to survive this journey."
New episodes of 1883 premiere on Sundays on Paramount+.
Check out Showbiz Cheat Sheet on Facebook!