'1883': When Eric Nelsen Confronted Taylor Sheridan and Asked Him Why — He Simply Answered 'It Has to Happen This Way'
Like many, '1883' fans, Eric Nelsen was shocked by the death of his character Ennis, in fact, he even went to creator Taylor Sheridan and asked, 'why?'
ARTICLE HIGHLIGHTS
1883 star Eric Nelsen didn't know Ennis would die halfway through season 1 when he took the part.
When he finally read the script for epsiode 5, he says he literally ran to creator Taylor Sheridan's house and asked why.
Despite his time on 1883 being cut short, Nelsen claims he would stay in the Taylor Sheridan-verse "forever."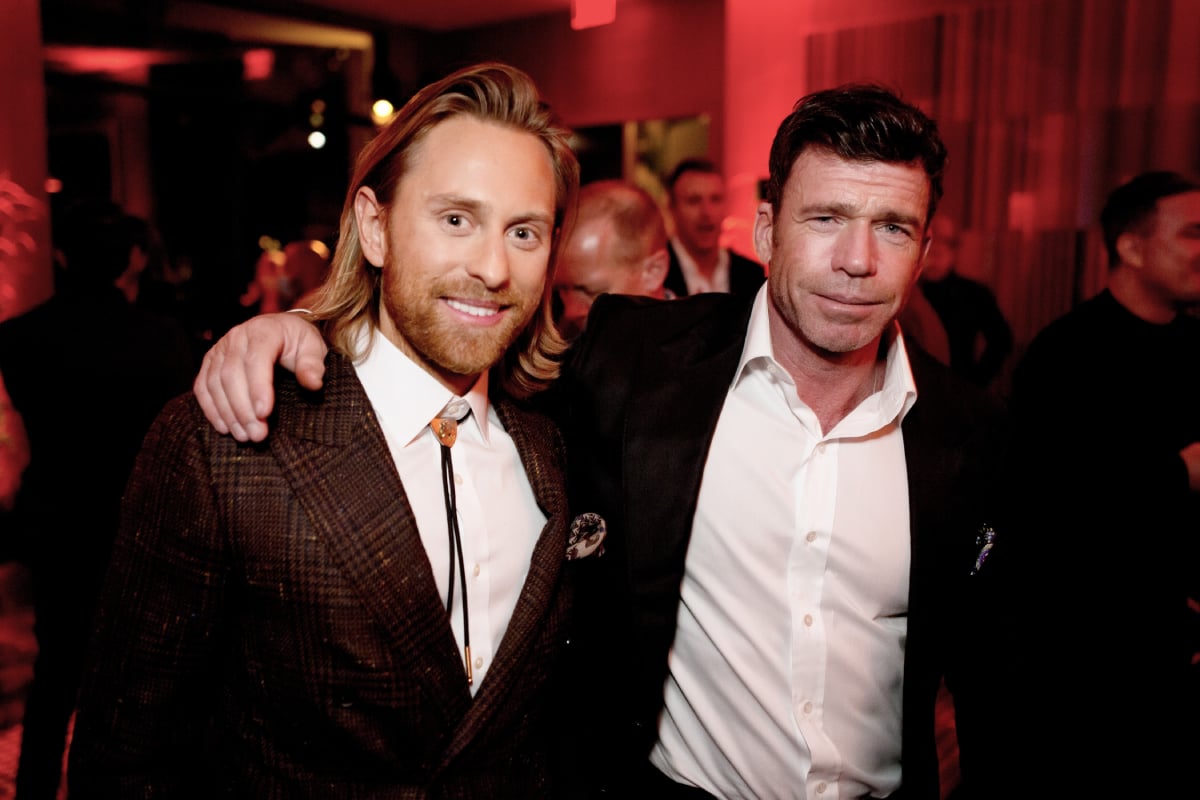 1883 recently broke fans' hearts when the Yellowstone prequel killed off a popular character. Episode 5 "The Fangs of Freedom" saw the death of Ennis (Eric Nelsen) after he and Elsa Dutton (Isabel May) declared their love for one another.
According to Nelsen, when he confronted 1883 creator Taylor Sheridan and asked him why his character had to die, he simply answered: "It has to happen this way."
'1883' star Eric Nelsen didn't know Ennis would die halfway through season 1
During the first five episodes of season 1, 1883 fans witnessed Ennis fall in love with Elsa on the Oregon Trail while he matured into a skilled cowboy. But this prequel isn't about Ennis and Elsa's romance, which was made very clear at the end of episode 5 when he was shot dead.
During a recent interview with Decider, Nelsen admitted that he had no idea when he landed the role that Ennis wouldn't make it out of season 1 alive.
"When I got cast, I had no idea," Nelsen said. "Once I was sent all the scripts, I finally started to read them. When I came to the end of episode 5, I lost it. I was emotional and crying and just in disbelief. I ran to Taylor's house and I said, 'Taylor, why? Can't we change this, please?'"
Taylor Sheridan told Eric Nelsen that 'it has to happen this way'
Nelsen recalled telling Sheridan that fans had been rooting for Ennis and Elsa "the whole time." But when they finally got the two together, it all fell apart. The actor says that Sheridan told him he had to keep reading in order to understand.
"He's [Sheridan] like, 'you'll see. Keep reading. It has to happen this way,'" Nelsen shared with Newseek. "So for Elsa's journey, it's a complete turning point in the story, and it sends her on a trajectory where she otherwise wouldn't be heading, and it is pivotal for the character."
Nelsen continued, saying that Ennis' death does make a lot of sense. And for Elsa, it had to happen. He also noted that fans will figure it all out as the rest of the episodes unfold.
Shooting Ennis' death scene in episode 5 of '1883' wasn't easy
Nelsen says that shooting Ennis' death scene was "incredibly hard" even though he was "just lying there dead." The Emmy winner says that hearing May's emotion as Isabel through each take made it difficult to hold back the tears.
"I'm like, 'Eric, he's dead. You can't be crying. This is not good. Keep it together,'" Nelsen shared. "Isabel's performance is so raw and real; she allows the audience to feel every single emotion her character is going through. It took every ounce of my being not to completely lose it every single time."
An intimacy coordinator was on set for Ennis and Elsa's love scene
Nelsen also discussed the romantic scene between Ennis and Elsa when they lost their virginity to each other. He says there was a closed set and an intimacy coordinator to make sure that everyone was comfortable. But the one thing they couldn't control was the weather.
"We went through the process of making sure everybody's on the same page so there are no surprises for anyone," Nelsen explained. "I will tell you the most unpredictable and most uncomfortable part of filming that scene was the weather. It was freezing! Luckily, Isabel and I had a little body heat between us, but we were both just like, 'How do we pretend like we're not cold right now?'"
The '1883' star wants to stay in Taylor Sheridan's universe 'forever'
When it comes to working with Sheridan, Nelsen said the writer/director is very "hands on." He noted that there wasn't a day on set when Sheridan wasn't involved in some way. And Nelsen says he never took a single second of Sheridan's time for granted.
"He's one of the greatest gifts to television and movies today. Plus, he's loyal," Nelsen said. "You'll see the same actors on all of his stuff because he forms this group of people he trusts and connects with. He knows what to expect from them as far as the work goes. I learned a lot from working with him."
Nelsen added that he would like to stay in the Sheridan universe "forever," and he says that anything is possible. Could he show up in the bunkhouse on Yellowstone in the future? Nelsen says he's waiting to see how things unfold. But hopefully, it's just "a matter of time."
New episodes of 1883 drop every Sunday on Paramount+.