A 1980s Star Says His Music Inspired Paul McCartney's 'Temporary Secretary'
TL;DR:
A 1980s star said one of his songs inspired Paul McCartney's "Temporary Secretary."
The star in question had an unusual encounter with Paul later on.
Paul said "Temporary Secretary" was inspired by a phrase in an advertisement that he found "funky."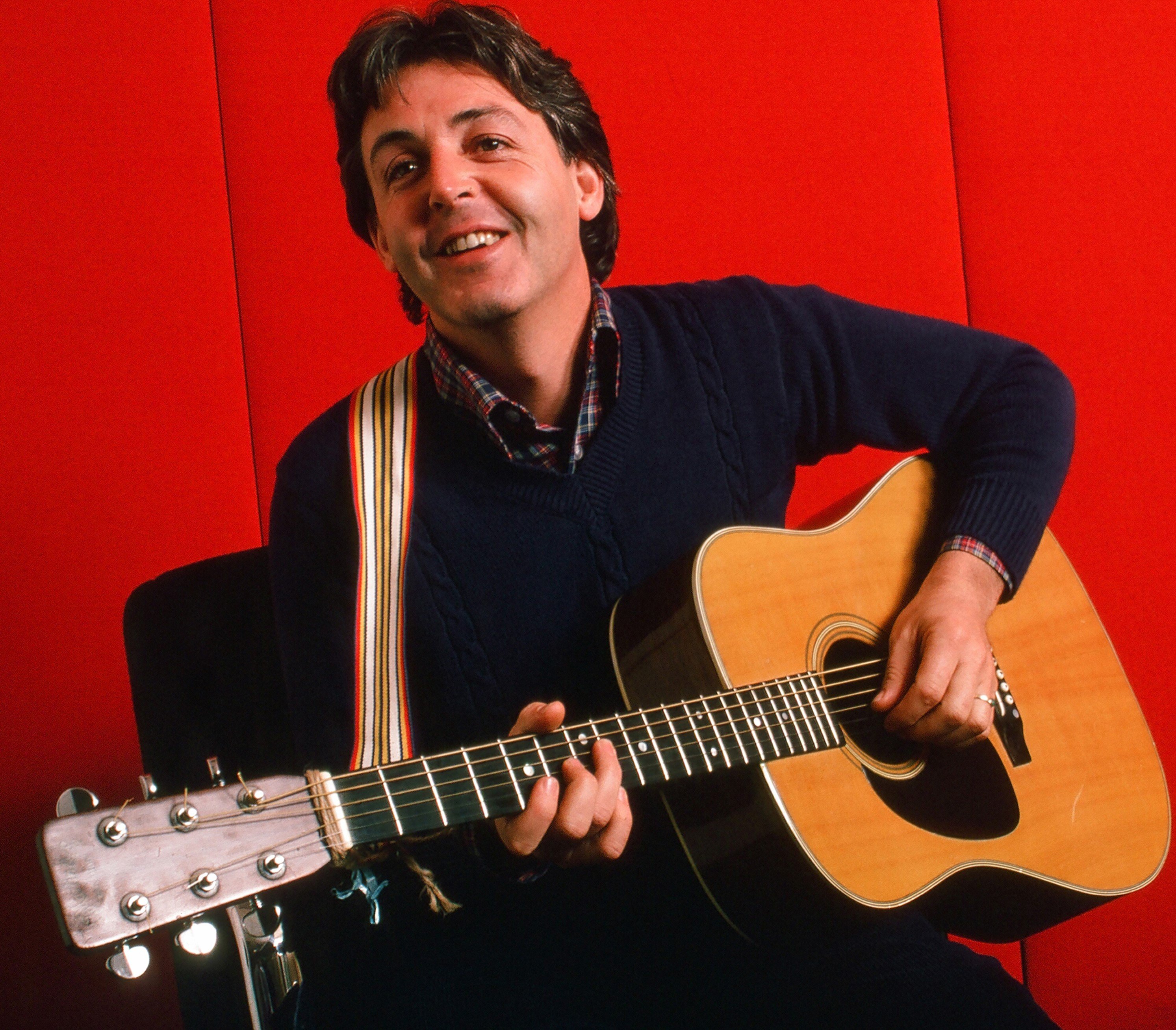 Paul McCartney's "Temporary Secretary" is one of the most avant-garde songs Paul ever released. A 1980s star said his music helped inspire the song. In addition, Paul revealed the song was inspired by an advertisement he thought was funny.
Mark Mothersbaugh said Paul McCartney's 'Temporary Secretary' was inspired by Devo
Mark Mothersbaugh is a member of the band Devo. Devo is most known for the song "Whip It," which is one of the most well-remembered hits of the 1980s new wave scene. In a 2022 interview with Stereogum, Mothersbaugh said he crossed paths with Paul.
"I got a call, and I think it was because of his son," he said. "Paul had been a Devo head. As a matter of fact, he heard our 'Private Secretary' song and then he did his 'Temporary Secretary' and he used a Midwestern accent when he sang it. I thought that was interesting." For context, Devo is from the Midwest.
Mark Mothersbaugh had a strange encounter with Paul McCartney involving numerous copies of 1 song
Mothersbaugh narrated another unusual encounter he had with the cute Beatle. "But many years later, this was probably six or eight years ago or something — I got asked to put together a playlist for his party," he said. "Whatever year it was, I had just found out about YouTube — I had kept ignoring stuff, I was so busy making things I didn't want to get obsessed with the internet.
"Then I found out you could go on and pull these songs off," he added. "I made this playlist, originally as a joke because Devo was playing in Brazil. I took 'One Note Samba' and I was curious how many versions of it there were, and I found 40-50." Mothersbaugh created a CD with all these versions of the song and Paul enjoyed the quirky gift.
How an advertisement inspired 'Temporary Secretary'
In a 2011 interview with The Quietus, Paul discussed the origin of "Temporary Secretary." He said he had secretaries at various points in his life. Despite this, the song was not about any specific individual.
Paul said he was inspired to write "Temporary Secretary" by a company called the Alfred Marks Bureau. Paul found the name amusing because "Alfred Marks" was also the name of a comedian he remembered from his childhood.
One of the advertisements for the Bureau mentioned a "temporary secretary" and Paul was taken with the phrase, calling it "funky." Afterward, the song came to him. Notably, Paul did not cite Devo as an inspiration for the track.
He used an ARP Sequencer to create the riff for the song. He said there are newer versions of the instrument, but he prefers the older one.
"Temporary Secretary" remains one of Paul's most unique singles, even if it took some inspiration from Devo.