2 Weird Pieces of Justin Timberlake Memorabilia Sold for $1,025 on eBay
Justin Timberlake has built a long-standing career on his singing, dancing, and acting talents. As a result, the music sensation maintains millions of loyal fans who have helped propel him to where he is today. His popularity is so extensive that Timberlake counts U.S. presidents among his fans. So it would make sense his followers would want to get their hands on a piece of Justin Timberlake memorabilia — no matter how bizarre.
The singer has built a legendary pop music career
Justin Timberlake started his career in the '90s, performing on The New Mickey Mouse Club when he was only a child. His talent blossomed, leading to his joining one of the most popular boy bands of all time, NSYNC. Timberlake's distinctive voice, smooth moves, and undeniable charisma propelled him to stardom as a part of the boy band in the late '90s and early 2000s. But more extraordinary things still awaited.
In 2002, Timberlake stepped away from NSYNC to pursue a solo career. His first solo album, Justified, earned a generally positive reception from critics despite initially being conceived for another major pop artist. In addition, it earned Timberlake four Grammy nominations, including Album of the Year, and won the Grammy for Best Pop Vocal Album, AllMusic reports.
Having hit the ground running and established himself as an artist who could stand on his own two feet, Timberlake followed Justified with FutureSex/LoveSounds in 2006. The sophomore album spawned one of the singer's biggest singles, the perennially catchy "SexyBack." Thanks to guidance from expert producer Timbaland, FutureSex/LoveSounds hit number one on the Billboard Charts and stayed there for seven weeks.
Timberlake went on to feature on tracks with artists like 50 Cent and Madonna and continued to develop his acting career. In 2013, the artist performed at that year's Grammy Awards and made another appearance on Saturday Night Live. Those two events helped Timberlake build publicity for his next studio album released that year, The 20/20 Experience, which he followed up in 2018 with Man of the Woods.
With a musical career spanning over two decades, Justin Timberlake has earned legions of followers. And one NSYNC superfan was dedicated enough to spend over a thousand dollars for an item that had been a part of Timberlake's day.
2 weird pieces of Justin Timberlake memorabilia sold for $1,025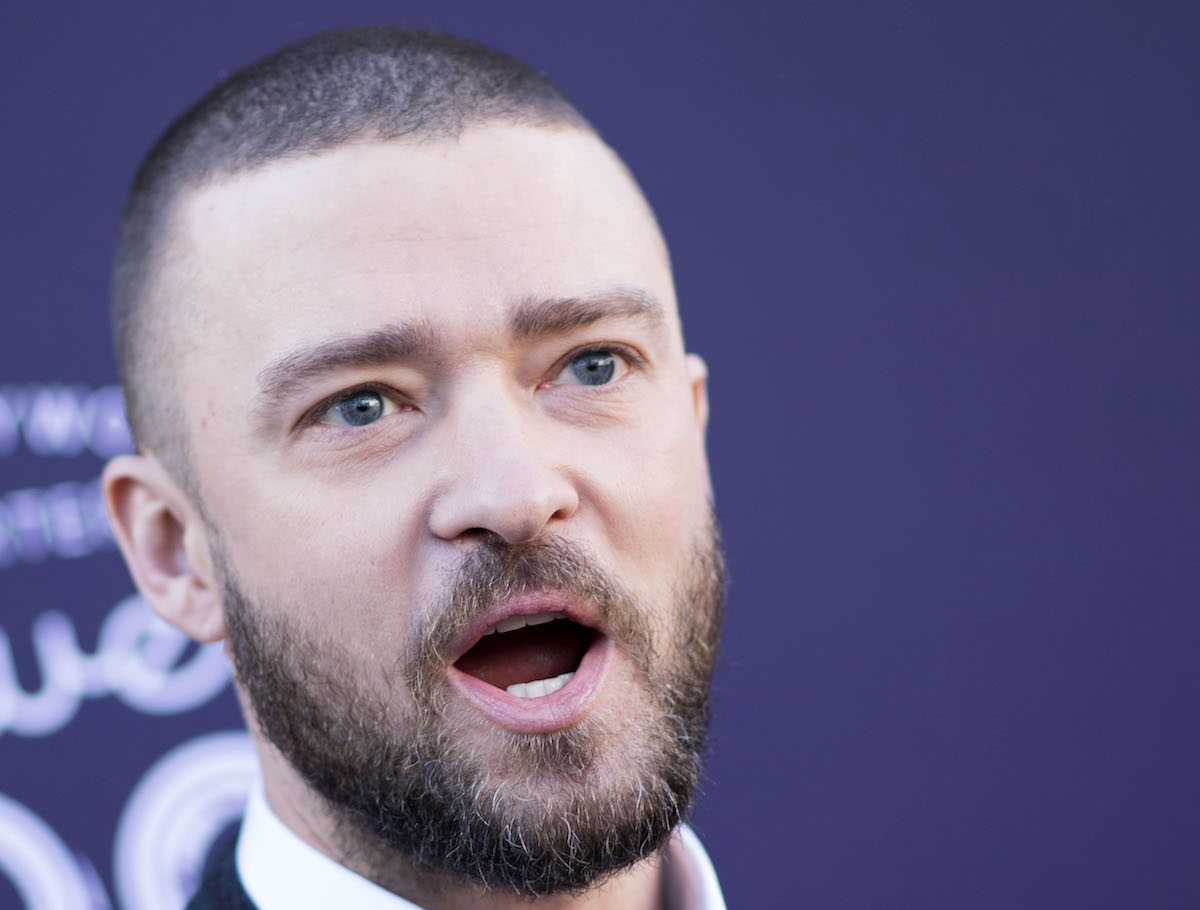 According to Entertainment Weekly, Justin Timberlake left behind two pieces of French toast after a breakfast interview with the New York-based radio station Z-100. The station's DJ had the inspired idea to put the breakfast item up for auction on eBay. 
Following a heated bidding war, 19-year-old Kathy Summers won the slices of eggy bread. So, how much did she spend to acquire Timberlake's leftover breakfast? The final bid was $1,025, which was money well spent for Summers, who planned to keep the French toast freeze-dried, sealed, and displayed on her dresser.
As for why Timberlake left the bread behind, the only theory available is that the slices "look a little bit on the burnt side," Summers said.
That weird bit of Justin Timberlake memorabilia isn't the only strange celebrity memorabilia
Justin Timberlake is one of many celebrities whose memorabilia has have sold for large sums. Over the years, many famous people have either sold or donated fascinating items.
Among the weirdest celebrity memorabilia are Britney Spears' alleged pregnancy test, a lock of Justin Bieber's hair, and a facial tissue Scarlett Johansson used while sick with a cold caught from Samuel L. Jackson, HuffPost reports. John Lennon's tooth once sold for over $30,000, and it was not the first piece of Lennon memorabilia to make thousands.
As long as there are celebrities, there will be fans. And as long as there are fans, they will be willing to spend their money to own a star's breakfast, tissues, or hair. But at the end of the day, the happiness that celebrity memorabilia brings to fans outweighs the strangeness of even the weirdest items.
RELATED: Jessica Biel and Justin Timberlake Relate to Being Young Stars Especially Now That They're Parents: 'We Have so Many Parallel Experiences'