2 Upcoming Victoria Pedretti Projects; What Is 'The Haunting of Bly Manor' Star Doing Next?
Victoria Pedretti was not only in two original Netflix series, but she made such an impression on viewers while doing them. Whether as Nell Crain in The Haunting of Hill House or Love Quinn in You, Pedretti entranced viewers with her characters. She's now starring as Dani Clayton in The Haunting of Bly Manor, but what's next for her? Pedretti doesn't have a ton of public upcoming projects, but two of them should be more than enough for fans of the actor, for now. 
Victoria Pedretti is set to film 'You' Season 3 soon (hopefully)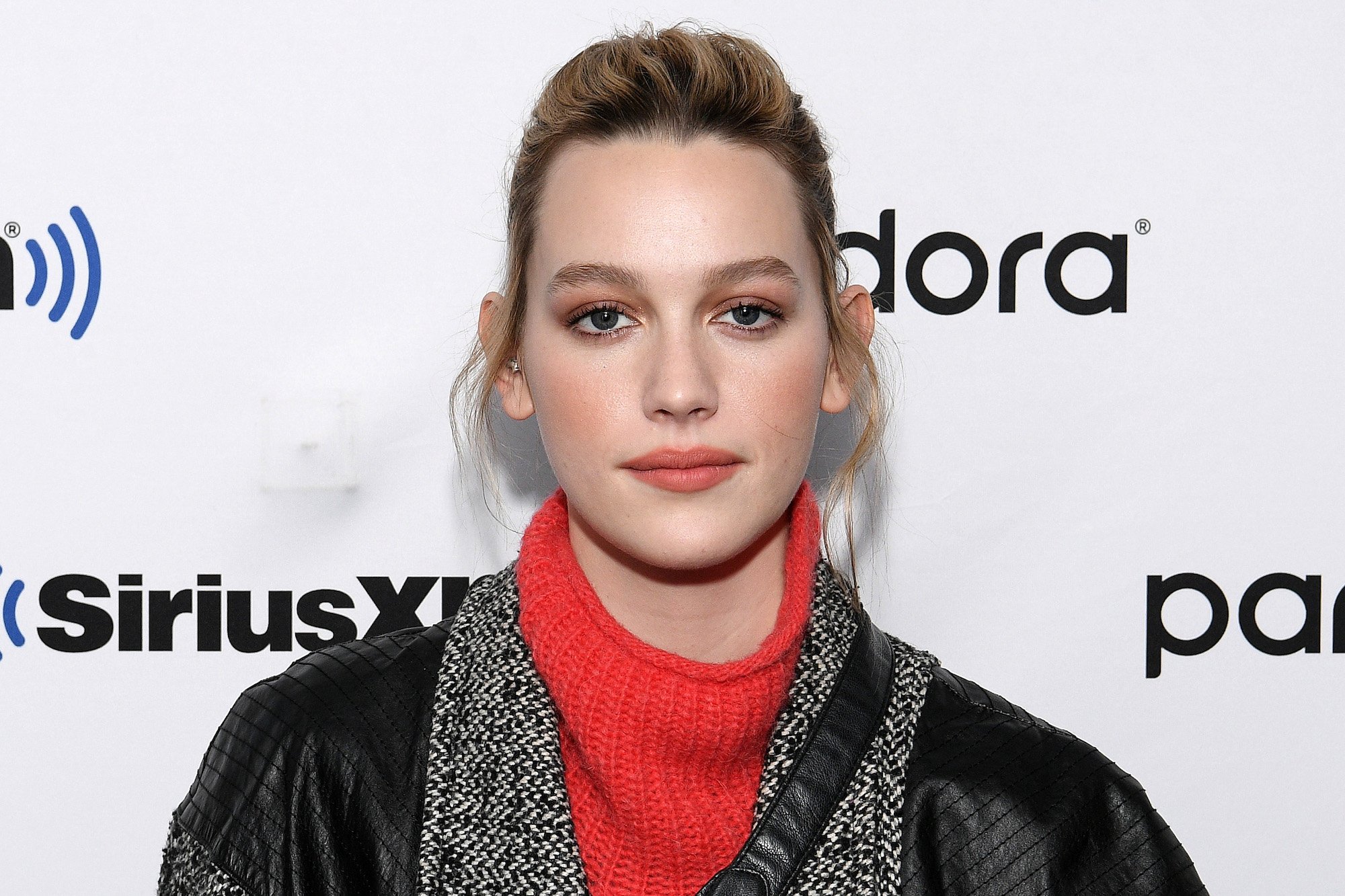 RELATED: Victoria Pedretti 'Always Thought Nell Was Queer' in 'The Haunting of Hill House,' But It Isn't 'a Defining Factor' of Nell nor Dani in 'The Haunting of Bly Manor'
Even though Pedretti was brought onto Netflix's You in the second season, she stood out as Love. She's Joe Goldberg's (Penn Badgley) newest obsession, but what happens when she's way more like him than he could have ever guessed? 
Season 2 ended with a lot to process, so fans are dying for Season 3. And luckily it looks like things are falling into place for it to go into production soon.
"We're tiptoeing toward working now," Pedretti told Collider about Season 3. "I know that we have some meetings coming up and whatnot, but things are starting to come together for production to start."
There's also been exciting casting news. While Pedretti and Badgley are coming back, new cast members were recently added. According to Harper's Bazaar, Shalita Grant will play Sherry a 'Mom-fluencer,' Travis VanWinkle will take on the "wealthy" Cary who befriends Joe, and Scott Speedman will be Matthew, a successful CEO, and husband who's a bit mysterious. 
With Love pregnant and Joe already dissatisfied with domestic life, it seems, the season will offer a new dynamic for the two and for the audience. For Pedretti, she's looking forward to digging into Love's hysteria that was always there but bubbled up more at the end.
"She was always kind of off her rocker consistently, even before the large reveal at the end of the season," Pedretti told Collider. "But yeah, I just love when her and Joe are just going at it, you know? With all the hypocrisy. It's kind of hysterical. I really want to venture more into that."
She has a smaller project premiering soon that seems dear to her heart
A smaller project that Pedretti has coming up is called This Is Not a Love Letter. She's promoting it on her Instagram and FilmDaily.com calls it a "video poem" within a short film. Pedretti nor the other actors on the film have names to their roles, but it's essentially a film about one woman who shares her abortion story. 
It's directed by Ariel Zucker and written by Isabel Pask and has one woman reciting a poem to a group about her abortion, something she hadn't shared up until that moment. "But the real story with the film is the close friends watching this woman admit she had an abortion," FilmDaily.com wrote. "According to Zucker, the reactions you see in this short film are 100% authentic."
The film sets out to squash taboos surrounding abortions. Pask seems to be the woman sharing her story, as she wrote this short film. The authentic reactions are due to the fact no most of the people there didn't know she'd gone through that; they were just invited to appear in This Is Not a Love Letter without that knowledge. It looks like it's coming out Oct. 24, according to Instagram. 
Pedretti can't imagine what the future looks like for her
With The Haunting of Bly Manor's recent premiere and these projects coming up, Pedretti is surely going to add even more as 2021 comes along. She has a larger role in this season as opposed to The Haunting of Hill House, even though Nell was also a massive scene-stealer (and so was her counterpart the Bent-Neck Lady). But Dani is a force all her own. After that performance, it's no wonder why fans want more. 
In her Harper's Bazaar interview earlier this year, Pedretti shared that she felt that, after The Haunting of Hill House, she could be happy if that was it. She worked a large-scale production and that's more than she could ask for. But, luckily, she wants to create more and loves what she's doing. But she also can't imagine what the future could bring. 
"What life will look like in five years? I have no idea," Pedretti said. "I have no idea. Two years ago you couldn't have told me I was gonna be in the position that I'm in now. I wouldn't believe you. It's really crazy, it's really f*cking crazy."
RELATED: 5 of Victoria Pedretti's Past Projects; 'The Haunting of Bly Manor' Has Done Some Impressive Things Since 'Hill House'