The 2021 Grammy Awards Wouldn't Be BTS' First Time at the Ceremony
After presenting at this award ceremony and even performing with Lil Nas X, BTS earned their first Grammy nomination. According to some fans, this nomination in the "Best Pop Duo/Group Performance" category was long overdue. 
Here's what we know about the K-pop group, BTS, and their appearances at the Grammy Awards.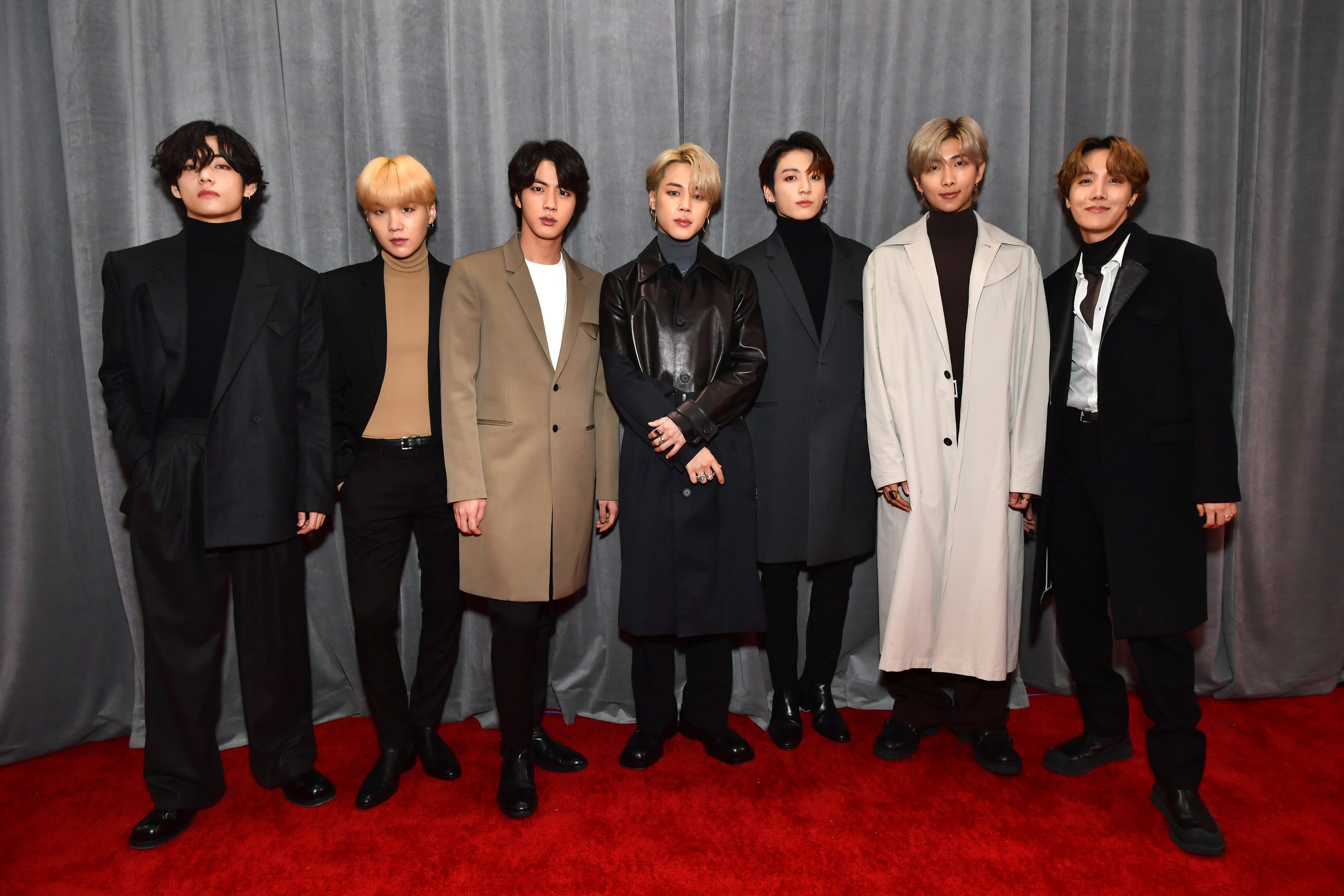 BTS performed 'Old Town Road' with Lil Nas X at the Grammy Awards
They're an award-winning K-pop group, earning recognition for songs like "Boy With Luv" and "Dynamite." They also appeared alongside Lil Nas X at the 2020 Grammy Awards, performing a remix of the song "Old Town Road."
This was a historic moment for the Grammy Awards, as the first time that a K-pop group performed at the ceremony. However, the award show received some criticism from fans, arguing that if they were performing, the group should have earned a nomination for songs like "Boy With Luv."
BTS presented a Grammy Award in 2019, becoming the first K-pop group to do so
The first time that this K-pop group appeared at the Grammy Awards was in 2019, when they presented H.E.R. with the Grammy for Best R&B Album. BTS became the first Korean band to present an award in the show's 61 years. 
"I grew up watching American award shows, so obviously we all know and I know the importance of the Grammys," Suga said during an interview with Billboard. "It's a dream anyone working in music has."
BTS is nominated for a Grammy Award in 2021
For the first time in Grammy history, BTS earned a nomination for the upcoming 2021 award ceremony. This was in the "Best Pop Duo/Group Performance" for their 2020 single, "Dynamite." In a video posted to YouTube, members like RM, Jungkook and V shared their excitement at the news.
"First, it is a big step for us in the music industry. We are much happier when we see how proud our fans are now." RM said during an interview on The Late Late Show with James Corden. "We feel like our hard work has finally paid off. Even to get into the nominations and not win is great. A big honor."
As of February 2021, it's unclear if BTS will physically attend and perform at the award ceremony, due to the coronavirus (COVID-19) pandemic. Some fans expect an announcement in the coming weeks regarding the award show.
The Grammy Awards take place on March 14, 2021. In the meantime, the "Life Goes On" music video by BTS is now available for streaming on YouTube. The K-pop group's deluxe album, titled Be, is available on Spotify, Apple Music, and most major streaming platforms.