2021 Emmys: 'Agatha All Along' From 'WandaVision' Wins Best Original Music and Lyrics
The 2021 Emmy Awards might not be for a couple of days, but some awards have already been handed out. The Creative Arts Emmys happened last weekend, Sept. 11 and 12, and there were some surprise winners. Marvel received its first Emmy for Outstanding Original Music and Lyrics for the song "Agatha All Along," featured in the Disney+ series WandaVision.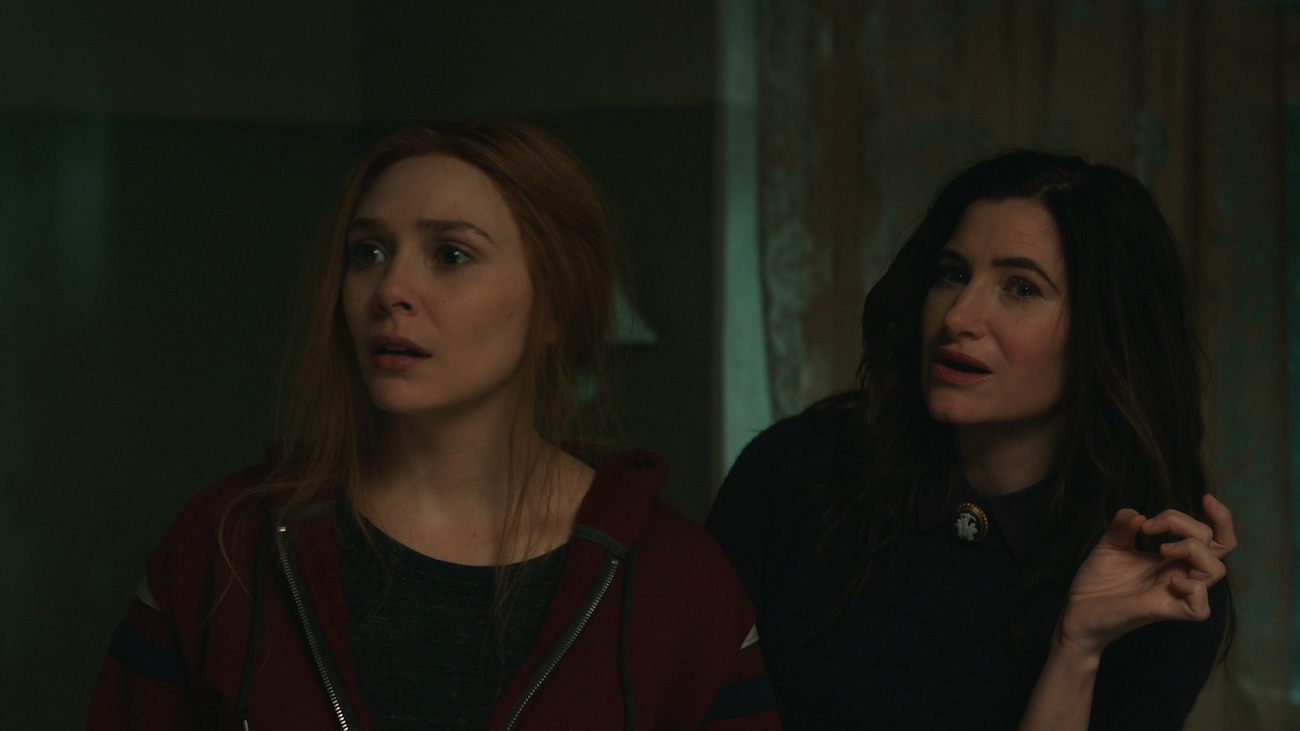 'Agatha All Along' wins the Creative Arts Emmy Award for Outstanding Music and Lyrics
Husband and wife songwriting duo Kristen Anderson-Lopez and Robert Lopez were awarded the Emmy Award for Outstanding Music and Lyrics on day 2 of the Creative Arts Emmy Awards on Sept. 12. They wrote "Agatha All Along" for the WandaVision episode "Breaking the Fourth Wall."
Entertainment Weekly reports that the other nominees were Bo Burnham: Inside (Song: "Comedy"), The Boys (Episode: "The Big Ride") (Song: "Never Truly Vanish"), The Queen's Gambit (Episode: "Adjournment") (Song: "I Can't Remember Love"), Soundtrack of Our Lives (Song: "The End Titles"), Zoey's Extraordinary Playlist (Episode: "Zoey's Extraordinary Birthday") (Song: "Crimson Love").
Everyone tuned in to watch the series when it aired at the beginning of the year. While the first five episodes were great, "Breaking the Fourth Wall," which adopted Modern Family-like confessionals, became the turning point. It was leading up to this all along. It was Agatha all along.
The song comes after Agnes (Agatha) takes Billy and Tommy away from Wanda. When Wanda goes to Anges' house to find them, she enters the creepy basement. The next thing we hear is Anges saying a villainous tone, "You didn't think you were the only magical girl in town, did you? The name's Agatha Harkness. Lovely to finally meet you, dear!"
Next, we see a TV show opening montage for "Agatha All Along," and Agatha explains that she's the cause of all the strange happenings in Westview. It was Agatha's show all along. The song itself sounds eerily like The Munsters' theme song. Just like Agatha got in everyone's heads, so did the song.
After winning, Lopez tweeted about Kathryn Hahn's excellent work playing the character. "Somebody make sure #KathrynHahn knows how much we love her. And that she is the reason we won last night!!" she wrote. We're sure someone did, but Hahn knew all along. She also knew that the song would be a hit.
Kathryn Hahn signed on to 'WandaVision' because of 'Agatha All Along'
One of the biggest reasons why Hahn signed on to play Anges/Agatha was because of "Agatha All Along." Speaking to the New York Times, Hahn said she loved playing the character.
"No, it made me laugh. I loved that Agatha was like, I'm going land in this world and I'm going to be the age of 47. I imagined that she really enjoyed sticking around and being in these sitcoms. She's been flying around for a couple of centuries without a coven before she revealed herself, and she'd love to have a friend for a second," Hahn said.
Hahn knew about "Agatha All Along" right from the start and signed on immediately. "Oh, I knew about it from the beginning," she said. "At my first meeting, they were like, You're going to get a theme song. And I was like, I'm in. And then they were like, Are you down with singing it? It was like, Yes. I had no hesitation, I was so excited. I was a child who grew up with The Munsters and The Addams Family. And it took half an hour — that's what's so crazy about it."
'Agatha All Along' became a chart topper
It's no wonder the Lopezes won the Emmy Award for "Agatha All Along." After the song appeared in WandaVision Episode 7, it became a viral hit that went all the way to the top of the iTunes charts.
Initially, Hahn couldn't believe that the song went viral. Speaking to Entertainment Weekly, Hahn said, "I remember somebody telling me that I was on the iTunes chart. I was ahead of Bieber for a second. I was like, 'What is going on!' That, I credit to [the Lopezes] for writing such a crazy, incredible jingle that just could not get out of your head. We had so much fun filming her delicious reveal."
WandaVision is up for eight Primetime Emmy Awards this weekend. However, we don't think the series will need the help of Wanda's or Agatha's magic to snatch a couple.