2021 Grammy Awards: Maren Morris Fans Mistook Her for This Kardashian
The 63rd Annual Grammy Awards took place in Los Angeles on Mar. 14, 2021. The Grammys were a big night for female musicians, including Taylor Swift, Billie Eilish, and Beyoncé. Country music star Maren Morris was also the talk of the town, but not for her Grammy wins. Instead, many people couldn't help but notice Morris resembled a Kardashian sister on the red carpet.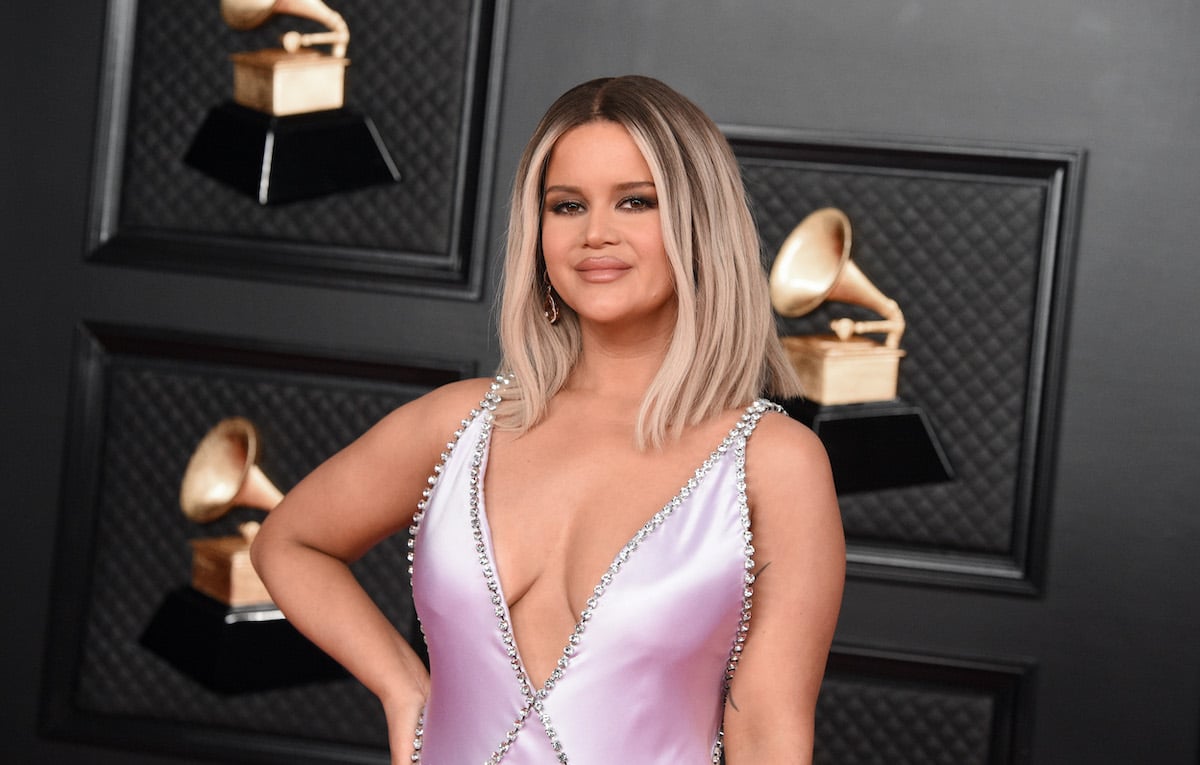 Did Maren Morris win at the 2021 Grammys? 
Morris' song "The Bones" from her 2019 album Girl was nominated at the 2021 Grammys for Best Country Song. However, country singer Brandi Carlile accepted the award on behalf of The Highwomen for the song "Crowded Table." Morris and The Highwomen were up against other big country music stars, including Miranda Lambert ("Bluebird"), Old Dominion ("Some People Do'"), and Ingrid Andress ("More Hearts Than Mine"). 
While Morris is a member of the supergroup, she isn't credited as a co-writer on that song. Despite not winning the category, Morris did perform "The Bones" alongside John Mayer at the Grammy Awards.
Many fans thought Maren Morris was Khloé Kardashian at the Grammys 
Whenever there's a big awards ceremony, Twitter often goes wild. That was no different as the musical talent started to arrive at the 2021 Grammys. One moment, in particular, had Twitter confused — did Khloé Kardashian make an appearance?
Morris arrived wearing a "custom dream" lavender dress from Dolce and Gabbana, but her fresh balayage hairstyle had many people thinking she was one of the Kardashian siblings. 
"Is it me or does @MarenMorris look a little like @khloekardashian" one Twitter user asked. 
"Maren Morris is Khloé Kardashian-ing," said another. 
"Have we ever seen Maren Morris and Khloé Kardashian in the same room?" tweeted yet another Grammy watcher. 
Representation for Morris did not return a request for comment about her Grammy's style by the time of publication.
Was Khloé Kardashian at the 2021 Grammys? 
Despite fans confusing Morris for Kardashian, the Good American owner was not at the 2021 Grammys. Plus, she has been rocking a brunette hairstyle as of late.
Instead, Kardashian was top of mind for another reason. Fans spent the weekend dissecting her well-wishes to Tristan Thompson for his birthday on social media. 
"The ones that are meant to be are the ones who go through everything that is designed to tear them apart and they come out even stronger than they were before," Kardashian wrote on Instagram. "Thank you for showing me everything you said you would." 
Kardashian's post confirmed for many that she and Thompson officially starting over. "I hope you know today and every day how loved you are by me and so many," she concluded. "I can't wait for all of the memories. This is when life just starts getting good." 
It didn't take long for fans to start dragging Kardashian for her decision to be with Thompson. According to Buzzfeed News, most fans are disappointed because of the seeming discrepancies in her treatment of Thompson versus Jordyn Woods, who she publicly slammed on social media after opening up about Thompson's infidelity. In the past, Kardashian has said she has "no ill feelings" toward anyone and that her heart "carries no hatred at all" regarding the circumstances.