2022 Grammy Awards: The Recording Academy Reportedly Bans Kanye West From Performing
The 2022 Grammy Awards are set to take place on April 3, but rapper Kanye West is reportedly not allowed to perform at the upcoming award show. While West is nominated for five awards at the 2022 Grammy Awards, Variety reports that a representative for West shared that the artist will not be able to perform because of recent "concerning online behavior."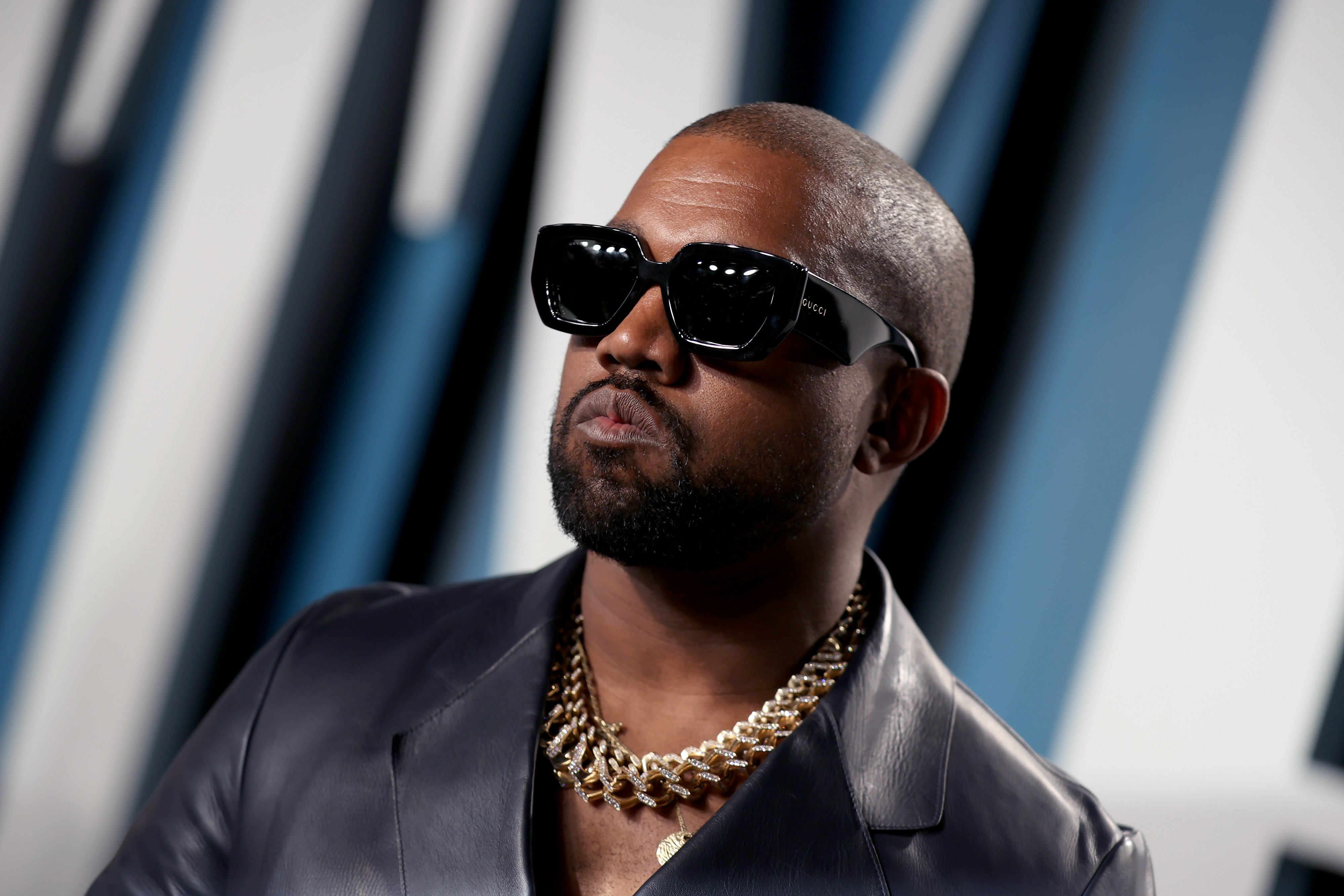 Kanye West was reportedly 'removed from the lineup of performers' at the 2022 Grammy Awards
On March 19, Variety published a report regarding West and the upcoming Grammy Awards ceremony. In the report, Variety shared that a representative for West reached out directly to Variety.
According to Variety's report, "West's rep cited a report in the Blast posted late Friday claiming that the artist's team received a phone call Friday night informing him he had been 'unfortunately' removed from the lineup of performers for the show due to his 'concerning online behavior.'"
The report continues, "A rep for West sent Variety a link to that story, saying only 'This is confirmed'; the rep did not respond to requests for further information, although the Blast report states, 'Our sources say Kanye's team isn't surprised by the decision.'"
RELATED: Kanye West Buries Pete Davidson Alive in Disturbing New 'Eazy' Music Video
On March 16, West was temporarily banned from Instagram after directing a racial slur at Trevor Noah, the host of The Daily Show. West's Instagram ban lasted 24 hours. Noah is the host of the 2022 Grammy Awards.
Who will perform at the 2022 Grammy Awards?
At the 2022 Grammy Awards, West is nominated for Best Melodic Rap Performance, Best Rap Song, Best Rap Album, and he has two nominations for Album of the Year.
At the time of Variety's report, West had not been publicly announced as a performer at the upcoming Grammy Awards.
RELATED: Kim Kardashian West's Court Documents Reveal 'Emotional Distress' Over Kanye West's Instagram Posts
The Recording Academy announced the first round of performers for the 64th Annual Grammy Awards on March 15.
According to the Recording Academy, Brothers Osborne, BTS, Brandi Carlile, Billie Eilish, Olivia Rodrigo, and Lil Nas X with Jack Harlow will all perform at the award show.
The 2022 Grammy Awards will be held at the MGM Grand Garden Arena in Las Vegas on April 3. The award show will be broadcast on CBS beginning at 8 p.m. EDT.
RELATED: Kanye West Had to Fight to Get Studio Time to Record His Debut Album 'The College Dropout'