2023 Grammy Awards Predictions: Song of the Year
The 65th Annual Grammy Awards will be held in Los Angeles on Feb. 5. Song of the Year is one of the most coveted awards of the night. Here are Showbiz Cheat Sheet's predictions for the Song of the Year category at the 2023 Grammy Awards.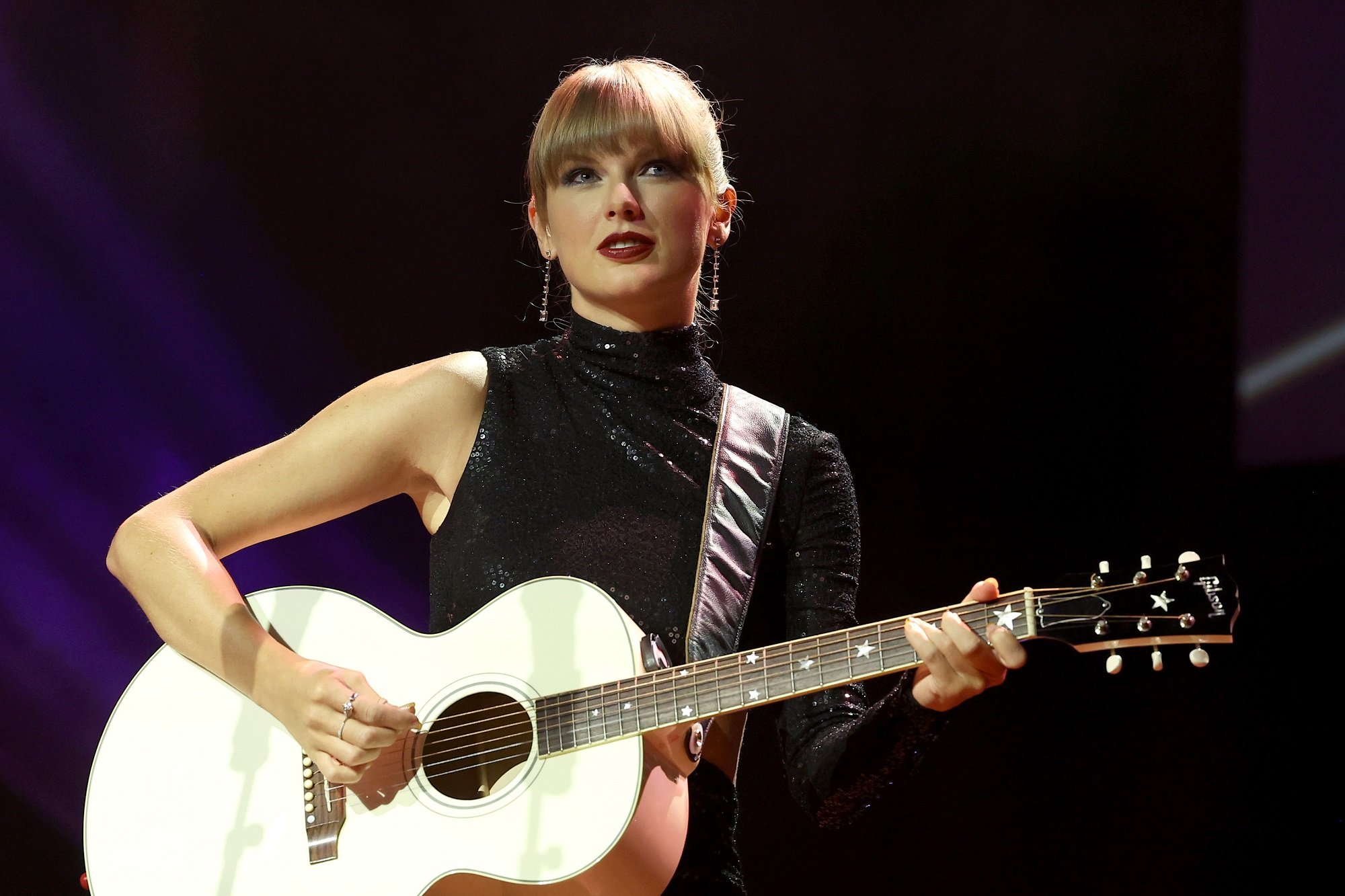 Who is nominated for Song of the Year at the 2023 Grammy Awards?
At the Grammy Awards, four awards are considered to be the most noteworthy. Song of the Year, Record of the Year, Best New Artist, and Album of the Year all make up the award show's General Field.
Song of the Year differs from some awards at the Grammys in that it is a category solely for songwriters, and it is awarded to the songwriters who wrote the winning song's lyrics and melody.
At the 2022 Grammy Awards, Bruno Mars, Anderson .Paak, Christopher Brody Brown, and Dernst Emile II won for Silk Sonic's song "Leave the Door Open." The 2023 nominees can be viewed below.
2023 Song of the Year nominees:
"abcdefu," GAYLE (Songwriters: Sara Davis, GAYLE, and Dave Pittenger)
"About Damn Time," Lizzo (Songwriters: Lizzo, Eric Frederic, Blake Slatkin, and Theron Makiel Thomas)
"All Too Well" (10 Minute Version) (The Short Film), Taylor Swift (Songwriters: Liz Rose and Taylor Swift)
"As It Was," Harry Styles (Songwriters: Tyler Johnson, Kid Harpoon, and Harry Styles)
"Bad Habit," Steve Lacy (Songwriters: Matthew Castellanos, Brittany Fousheé, Diana Gordon, John Carroll Kirby, and Steve Lacy)
"BREAK MY SOUL," Beyoncé (Songwriters: Beyoncé, S. Carter, Terius "The-Dream" Gesteelde-Diamant, and Christopher A. Stewart)
"Easy On Me," Adele (Songwriters: Adele Adkins and Greg Kurstin)
"GOD DID", DJ Khaled Featuring Rick Ross, Lil Wayne, JAY-Z, John Legend & Fridayy (Songwriters: Tarik Azzouz, E. Blackmon, Khaled Khaled, F. LeBlanc, Shawn Carter, John Stephens, Dwayne Carter, William Roberts, and Nicholas Warwar
"The Heart Part 5," Kendrick Lamar (Songwriters: Jake Kosich, Johnny Kosich, Kendrick Lamar, and Matt Schaeffer)
"Just Like That," Bonnie Raitt (Songwriter: Bonnie Raitt)
Taylor Swift could win Song of the Year for 'All Too Well (10 Minute Version)'
Swift has won Album of the Year at the Grammy Awards three times. Even though Swift is primarily known for her songwriting, she has never won Song of the Year.
This might make it seem like a longshot for Swift to win, but the lore behind "All Too Well" signals otherwise.
"All Too Well (10 Minute Version)" was released as a bonus track on Swift's 2021 re-recorded album, Red (Taylor's Version).
The original version of "All Too Well" was released on Swift's 2012 album Red. Even though it was not a single, it received critical acclaim and became a fan favorite. At the 2014 Grammy Awards, Swift chose to perform "All Too Well" over other songs from Red.
After rumors swirled that there was a longer version of "All Too Well," Swift appeased fans by releasing the 10-minute version on Red (Taylor's Version). The song was treated as a lead single with an accompanying short film and performances.
"All Too Well" was already considered Swift's magnum opus, and the 10-minute version of the song solidified this.
Even though "All Too Well (10 Minute Version)" did not chart for as long as some of the other nominees, it exemplifies what the category is supposed to honor: the impact of a songwriter's writing.
Who else could take home Song of the Year?
If Swift does not win Song of the Year, the category is stacked with other likely winners. Of the nominated songs, "As It Was" seems to be the next most likely.
Released as the lead single from Styles' album Harry's House, "As It Was" spent 15 weeks at No. 1 on the Billboard Hot 100. It was also crowned the Best Song of 2022 by Showbiz as part of its annual Bizzies awards.
If not Styles or Swift's songs, it is difficult to predict what song might edge out the competition. Adele's "Easy on Me" did not quite live up to expectations. While Beyoncé's song "BREAK MY SOUL" marked her return, it would be more fitting for Beyoncé to win Album of the Year of RENAISSANCE over Song of the Year.
The 2023 Grammy Awards will be held at the Crypto.com Arena in LA on Feb. 5