'24': Kiefer Sutherland Made an Estimated $550,000 Per Episode
Before the TV show 24, many people were not familiar with Kiefer Sutherland. The 54-year-old actor had been in several films during the 1990s and had performed on Broadway. Today, fans of 24 and Sutherland, himself, don't even have to look up when they hear his distinct polished gravelly voice. They know it's him. Sutherland was earning a good living before 24. But when the Fox TV series started to air in 2001, he began earning an unseemly amount for his leading role as Jack Bauer.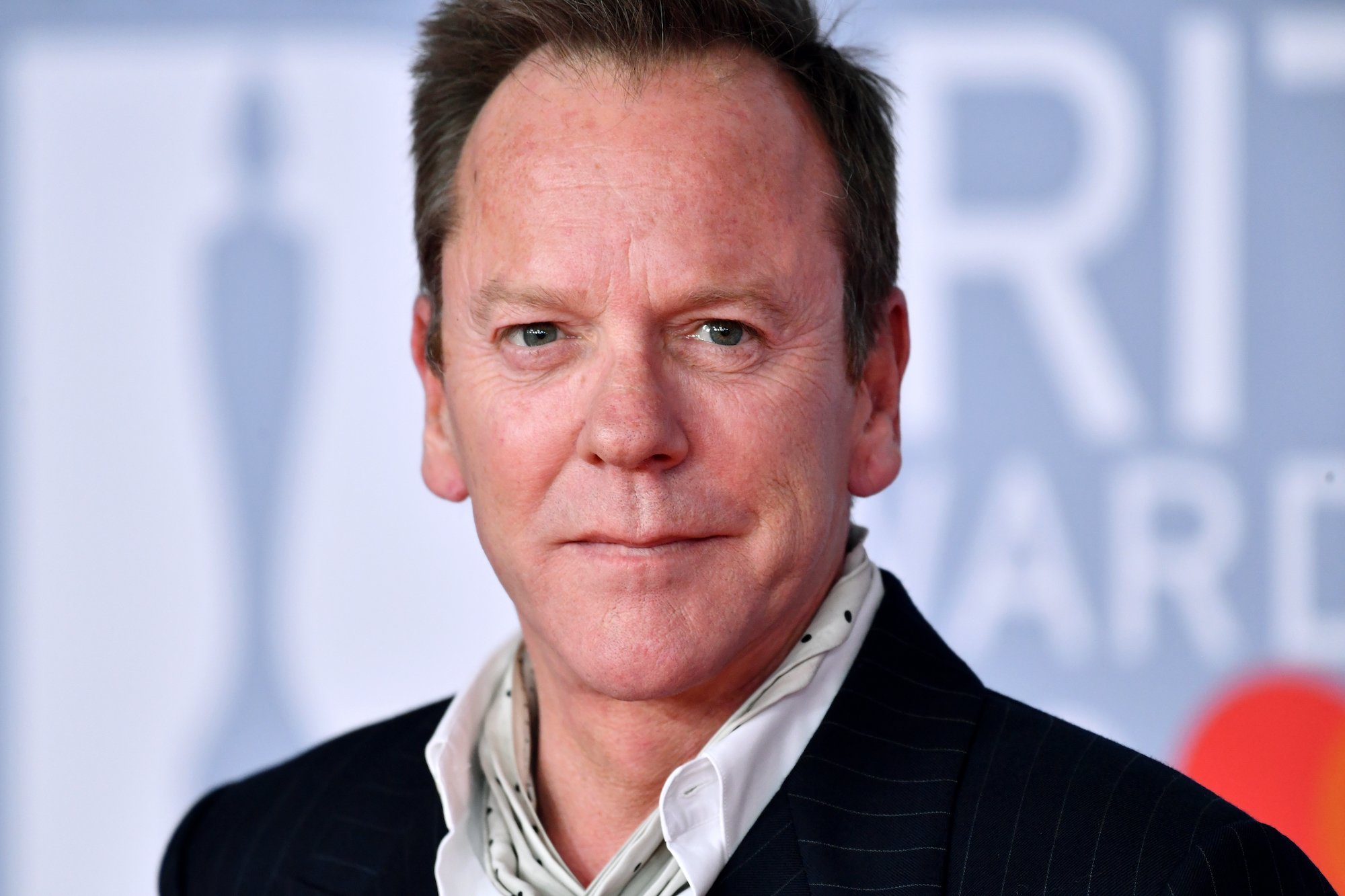 The premise of '24'
Created by Robert Cochran and Joel Surnow, the concept of 24 is that each season takes place in 24-hours, each episode utilizes one hour. Bauer (Sutherland) is the head of a counter-terrorist field unit. In the first season, the team discovers an assassination plot aimed at a Presidential nominee and U.S. Senator from Maryland David Palmer, portrayed by Dennis Haysbert.
The show premiered on November 6, 2001 – unfortunate timing as 9/11 occurred just short of two months prior. It led to critical analysis regarding the release of the show. There were other criticisms as well, including misuse of government authority, and torture. Some also accused the show of being racially insensitive, according to Mother Jones. But none of that seemed to slow 24 down. 24 quickly became the most popular drama series of its time.
Kiefer Sutherland before '24'
RELATED: '24': Does Kiefer Sutherland Want to Reprise His Role as Jack Bauer?
Sutherland was born December 21, 1966, in London, England. He is the son of iconic actor Donald Sutherland, probably best known in the U.S. for his role as Hawkeye Pierce in the 1970 film M*A*S*H, and then-wife, actor Shirley Douglas. Sutherland, who has dual citizenship in Great Britain and Canada, has a twin sister, Rachel, who is a TV post-production supervisor in Canada.
Following in his parent's footsteps, Sutherland studied acting while growing up in Canada. He first appeared on stage at age 11, while visiting his father in Los Angeles. Wanting to focus on acting, he dropped out of school at the age of 15. When he moved to LA, he roomed with another budding actor, Robert Downey Jr., according to Celebrity Net Worth.
Sutherland's first film role came in 1983 alongside his dad in Max Dugan Returns. Subsequent big-screen roles followed including Flatlines in 1990, A Few Good Men in 1992, and The Three Musketeers in 1993. In 1996, he appeared in A Time to Kill, once again alongside his father, which also starred Matthew McConaughey, Sandra Bullock, and Samuel L. Jackson.
But Sutherland's big break came from an unexpected realm, television. When offered the role of Bauer on 24, it was something he could not refuse. It was his first regular role on the small-screen.
Income from film and '24'
For his role in A Few Good Men, Sutherland earned $250,000. A year later for his role as Flan in The Three Musketeers, he earned $1.7 million, according to IMDb. There is no doubt that Sutherland worked hard on the 24 set, and he was paid handsomely for it. When it first aired, Sutherland earned $550,000 per episode, the equivalent of $13.2 million for the first season.
By the show's seventh season in 2008 and through to its final season in 2010, he was earning $40 million per year. It made him the highest-paid actor on a TV drama series. His net worth is currently estimated at $100 million. Acting is not Sutherland's only gig. He is also a musician with his own band and co-owns a record label, Ironworks, with his friend Jude Cole. In the '90s he traveled the rodeo circuit, working team roping events.
Since the end of 24, Sutherland has returned to television. In 2016, he was the quiet mild-mannered US Secretary of Housing and Urban Development who found himself being sworn in as president in Designated Survivor. The series lasted two years on ABC and was picked up for one additional season by Netflix. In 2020, Sutherland was cast as Detective Clay Bryce in an updated version of The Fugitive.
Offered through the streaming service Quibi, the show was short-lived, as Quibi shut down within six months of launching its platform. Once engaged to Julia Roberts, Sutherland has been married twice and has a daughter, Sarah, with his first wife, Camelia Kath. Thirty-three-year-old Sarah is an actor in her own right, having portrayed Catherine Meyer in Veep from 2012-2019.