'24' Star Kiefer Sutherland Got a Tattoo To Avoid Sitting in Make-Up for Hours
One of television's all-time great dramas is 24, a show that won many awards and helped establish Kiefer Sutherland as one of the entertainment industry's great action stars. The show ran for eight successful seasons and was eventually rebooted for a ninth — and to this day, many fans are still clamoring for a continuation …
One of television's all-time great dramas is 24, a show that won many awards and helped establish Kiefer Sutherland as one of the entertainment industry's great action stars. The show ran for eight successful seasons and was eventually rebooted for a ninth — and to this day, many fans are still clamoring for a continuation of the series that provided so much entertainment for so many years. There's no doubt that Sutherland was in large part responsible for the success of the TV show, and on more than one occasion, he demonstrated his willingness to do what it took in order to enable a more efficient on-set experience — including, memorably, getting a tattoo that helped to reduce his time in the makeup chair. 
When did '24' run on television?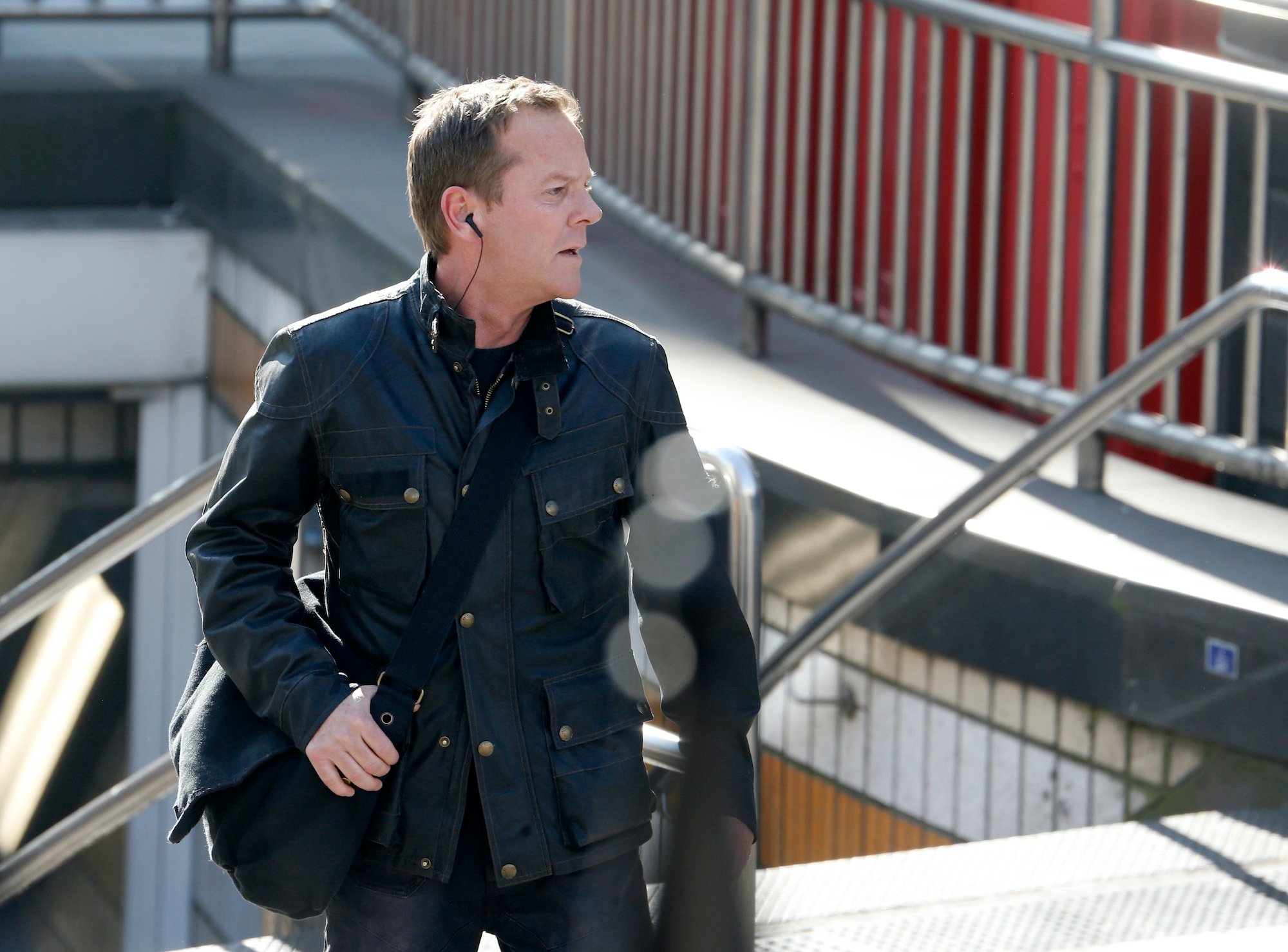 24 debuted on the Fox network in 2001. The show focused on Jack Bauer, a counter-terrorist agent who works to defend the United States against all manner of foreign and domestic threats. Bauer becomes notorious within the Counter Terrorist Unit for his unique "ends justify the means" approach, which often puts him at odds with other agents, and occasionally creates very dangerous situations that threaten his own personal safety.
24 became popular with fans very quickly after it premiered, and it went on to win many awards, including Best Drama Series at the 2004 Golden Globe Awards and Outstanding Drama Series at the 2006 Primetime Emmy Awards. It also launched a media franchise that is going strong to this day, spawning a spinoff series called 24: Legacy, that premiered in 2017. The show itself remains hugely popular in the form of reruns, with new and existing fans finding themselves drawn into the story of Jack Bauer week after week, year after year. 
Kiefer Sutherland totally committed to the character of Jack Bauer
By the time Sutherland was cast as Jack Bauer in 24, he was already an established character actor in Hollywood, well known for movies like The Lost Boys, Stand by Me, Young Guns, and A Few Good Men. However, the role of Jack Bauer revitalized his lagging career, and in short order, Sutherland became a major action star.
For more than ten years, Sutherland almost exclusively acted as Bauer, since his busy filming schedule with 24 left little time for movie roles. Sutherland was also heavily involved in behind-the-scenes production for the show, and on one notable occasion, he decided to shorten his time in the makeup chair by taking matters into his own hands. 
What tattoo did Kiefer Sutherland get in order to shorten his time in the makeup chair?
According to Mental Floss, Kiefer Sutherland was spending a great deal of time in the makeup chair prior to filming each morning. A lot of this time came from the fact that makeup artists had to painstakingly recreate Jack Bauer's tattoo of the Virgin of Guadalupe on Sutherland's skin. Eventually, Sutherland decided to get the tattoo for real, which not only shortened his time in makeup considerably but added another layer of uncertainty as to where Sutherland ended and the character of Jack Bauer began.
These days, Sutherland is one of Hollywood's brightest stars, with access to all the biggest and best roles. Still, he remains best known for playing Jack Bauer, a character who not only redefined television but Sutherland's own professional life as well.