3 Adaptations of Stephen King Books Are Available Exclusively on Netflix
There are plenty of iconic Stephen King film adaptations to get you in the Halloween spirit. Thanks to the streaming platform, Netflix, there are three original movies based on King's novels, as well as classic and creepy movies like Carrie.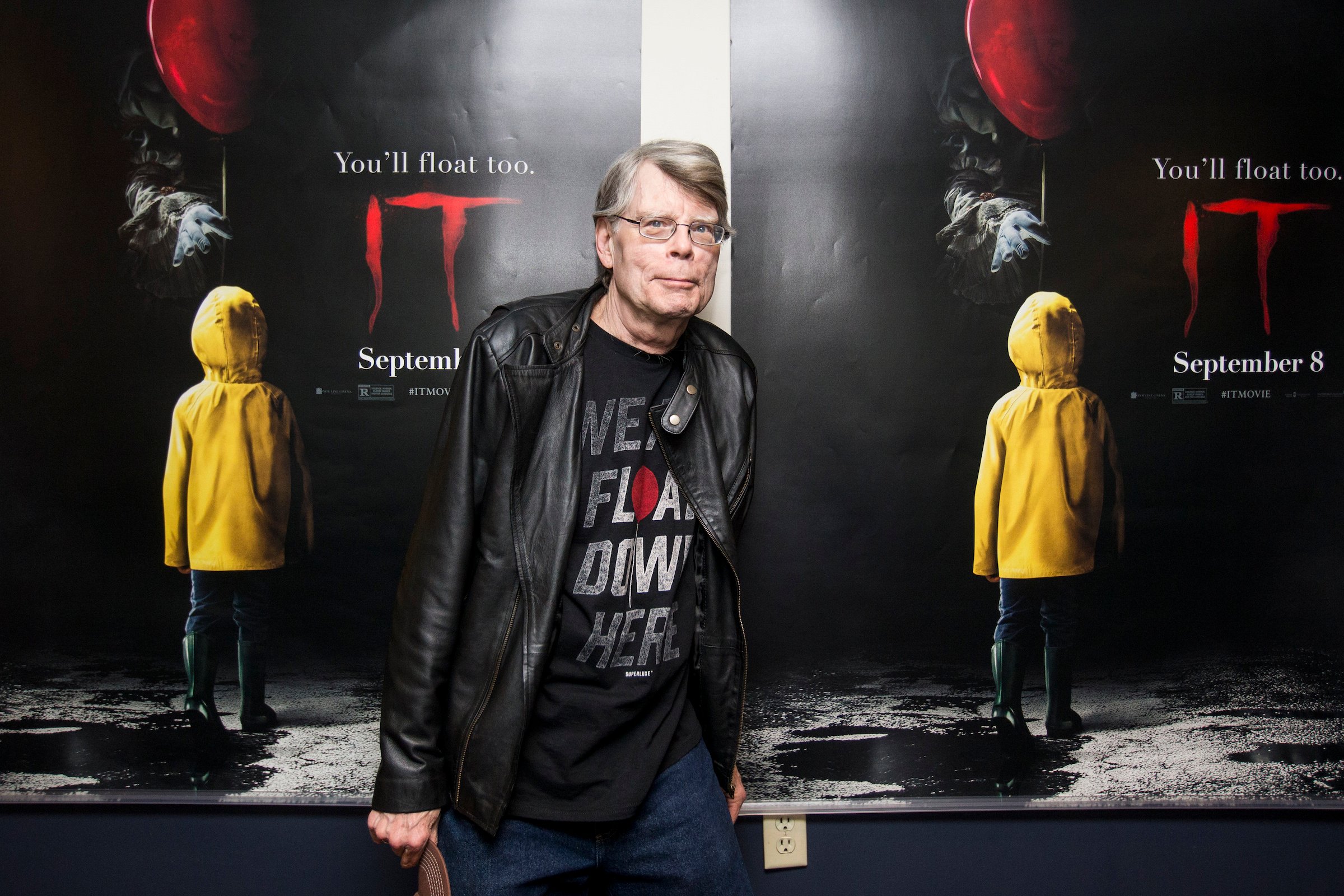 'Gerald's Game' is a Netflix original, based on Stephen King's book
One couple's secluded retreat goes really wrong really quickly. When one game ends with a character getting stuck in handcuffs, it quickly becomes a survival story, with Jessie having to figure out how to free herself and face the many voices and visions she has along the way. 
The main character in Gerald's Game, Carla Gugino, also appears in the horror series for Netflix, Haunting of Hill House. Although Gerald's Game is a Netflix original, it is based on the Stephen King novel, published during 1992.
That includes original movies and television shows like The Haunting of Hill House and The Platform, as well as other movies featuring the stories of Steven King. There's one adaptation of Stephen King's original novel, Carrie, the story of one girl who has telekinesis. 
'In the Tall Grass' is also available for streaming on Netflix
If you're in the mood for a movie with a few different twists and turns, In the Tall Grass is the perfect horror film for you. This movie tells the story of one couple who, while stopped on the side of the road, hear the voice of a young boy from a field of grass. 
The couple goes in to help the boy, only to get lost themselves. They quickly discover that they're not alone in this grass and, once separated, getting back together is almost an impossible task. Will they ever make it back to their car? 
The book, In The Tall Grass, was originally co-written by Stephen King and his son, Joe Hill. It's since made its way to the streaming platform, where it remains a Netflix original and exclusive movie for the foreseeable future.
'1922' is a newer Netflix original movie
When one farmer, Wilfred "Wilf" James, living in Nebraska with his family discovers his wife has plans to sell the farm, he sets out with his son to kill her. Consumed by his guilt, the man sees the ghost of his wife everywhere he goes.
Being that this is a Stephen King novella with some considerably spooky, creepy, and disturbing elements, this film is a perfect fit for the streaming platform. There are already a number of horror and thriller movies available for binge-watching, though. 
There's also the television series, The Mist, which tells the story of one small town plagued by a mysterious fog, containing a number of dangers. Unfortunately, though, not every iconic Stephen King film adaptation is available on Netflix. 
Classics like The Shining and Pet Semetary are noticeably missing. To learn more about Netflix's original movies and to subscribe, visit their website.