Do the 3 'Spider-Man' Titles Represent the Multiverse? Tom Holland, Zendaya, Jacob Batalon All Posted Different Ones and Confuse Fans
While a lot of release dates within the Marvel Cinematic Universe were postponed last year and this year, the third Spider-Man film starring Tom Holland is set to come out later in 2021. And while it was untitled up until now, it seems like three of the stars just dropped the title. The only problem? They each dropped three different titles with three different logos. So what is the truth? Maybe all of them are, thanks to the multiverse.  
Tom Holland, Zendaya, and Jacob Batalon posted the first photos from 'Spider-Man 3' along with different titles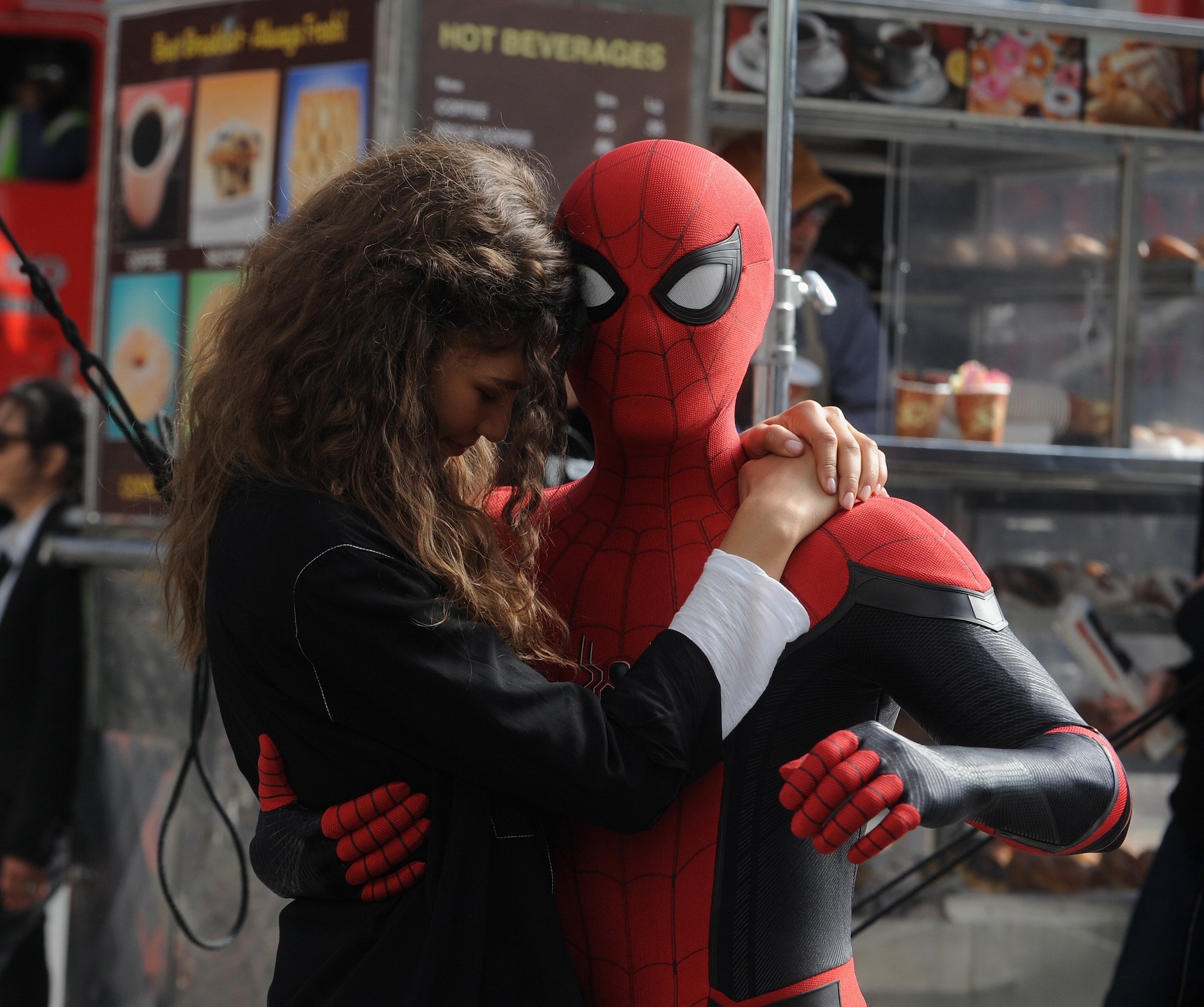 On Feb. 23, Tom Holland posted the first official photo from the third Spider-Man film that they're currently finishing up in Georgia. 
"So excited to announce the new Spider-Man title," he wrote in his Instagram post. "Can't wait for you lot to see what we have been up to. Love from Atlanta."
The image consisted of Peter Parker, Zendaya's MJ, and Jacob Batalon's Ned looking up in the shadows at something. Ned's in a Varsity jacket, but Peter and MJ aren't really wearing anything that's noteworthy. And the next photo in the gallery was the supposed logo for the film which read Spider-Man: Phone Home in green letters. 
Exciting, if not a little reminiscent of E.T., right? Well, Batalon also posted something not that long after. He wrote, 
"We're so excited to share the TITLE of our new movie!! Swipe right for the big reveal!! also enjoy this exclusive still from the movie, just an extra gift from us."
That photo shows the three of them again in the same outfits in a shadowy basement of an underground, dark area. Ned looks like he's holding up something. And MJ looks like she's a bit weirded out but whatever's in front of them. His title card, though, reads Spider-Man: Home-Wrecker in silvery writing. 
Is he just trolling? Maybe, but then the third and final person in this shot, Zendaya, posted her photo and title card. It was a similar sentiment in the caption on Twitter and her image showed the three in front of Ned's laptop, intensely looking at something. Her title card? Spider-Man: Home Slice in magenta. 
No one knows what's going on; does it have to do with the multiverse? 
This goes beyond any levels of trolling that Holland or anyone in the MCU has done before. It looked official at first, even though Phone Home is a bit of an odd one. However, there are some theories to these different titles other than jokes or to keep fans guessing until a later date.  
Reddit users already linked these three different titles to the multiverse and the theory that it's going to play a prominent role in the third Spider-Man.
"It's titles from different worlds in the multiverse!" one user wrote. 
"So like- is there actually gonna be a multiverse thus explaining the different titles or am i look tooooo deep into it?" another said. 
The official synopsis for the third Spider-Man movie isn't out since it hinges on fans knowing what happens in WandaVision and other MCU projects beforehand. But with Jamie Foxx reprising his role of Electro, it already sparked multiverse rumors long ago. Doctor Strange's Benedict Cumberbatch is joining as well, so it's nearly confirmed. 
Even though Holland denied the whole Andrew Garfield/Tobey Maguire rumor, this third Spider-Man is definitely dealing with the multiverse. And three titles for three different dimensions or realities would be a really fun way to promote the film. 
The MCU is getting closer and closer to diving into the multiverse
For a while, many thought the events of WandaVision would lead into more of the multiverse breaking through within the MCU and leading into Doctor Strange in the Multiverse of Madness. With Scarlet Witch's comic book history of bending realities and being a Nexus being, it was only a matter of time. And the series is really only proving that right. 
And obviously, Doctor Strange's sequel involves multiverses in the title, and Elizabeth Olsen is in the U.K. filming that currently as well, proving further that, however WandaVision ends, it's going to lead into that multiverse arc of Doctor Strange 2. 
With all that said, having Spider-Man's third film in between WandaVision and Doctor Strange in the Multiverse of Madness puts it in an interesting position to explore that massive event in the MCU. Because, obviously, once the door to multiple dimensions is open, there's going to be massive implications for the MCU. Whether that's bringing in the X-Men or other good (and bad) beings, it's only going to get bigger from there.