3 Episodes 'Seinfeld' Fans Skip When They Re-Watch the Series
Seinfeld is one of the most beloved television comedies of all time. Even decades after it ended, fans are still watching the "show about nothing," quoting all the lines, and enjoying the laughs. However, not all episodes are created equally.
Out of 9 seasons and 180 episodes of Seinfeld, there are naturally some that are funnier and more memorable than others. And on the flip side there are plenty of lackluster episodes fans skip every single time they have a binge session.
'Seinfeld' took a while to get popular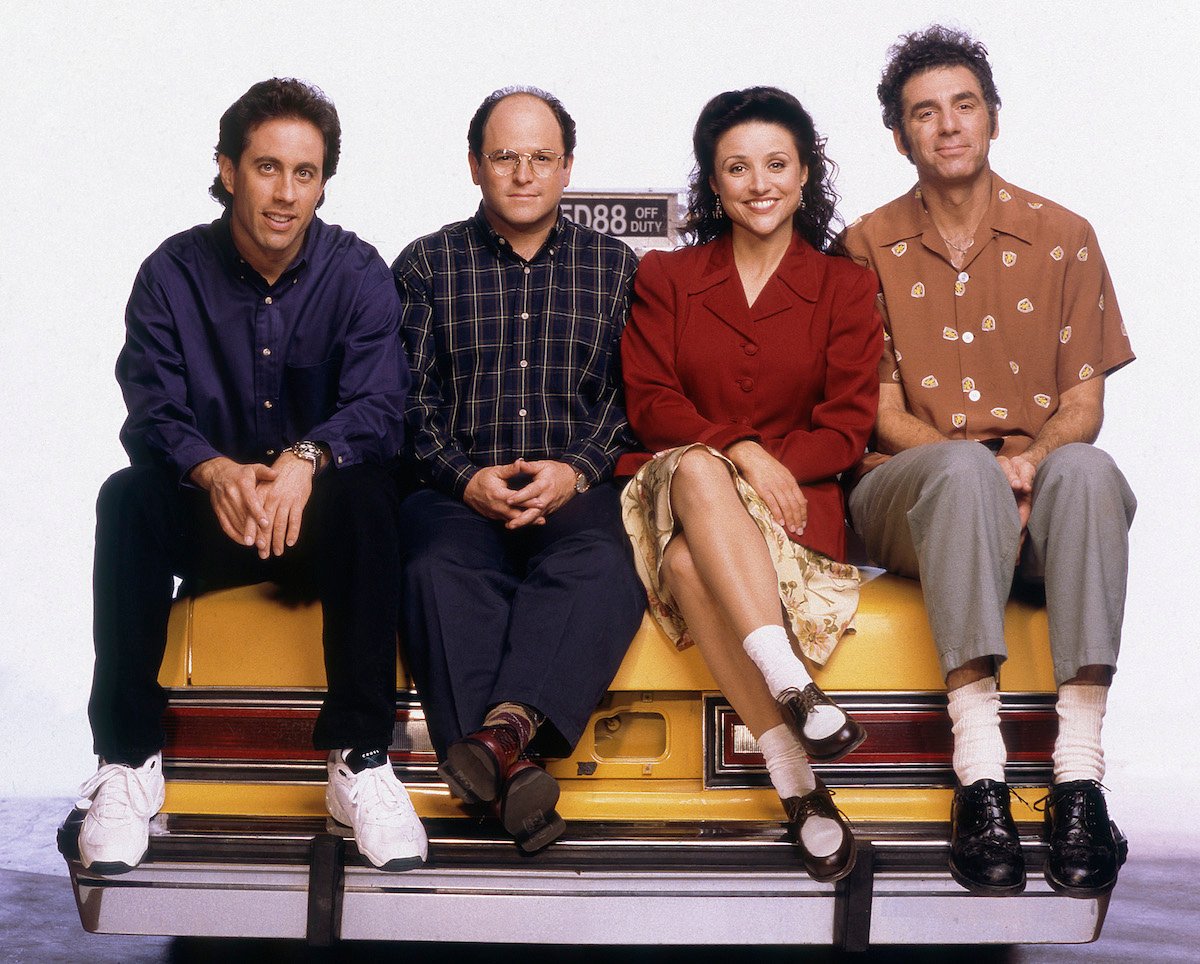 Comedian Jerry Seinfeld and his friend, fellow comedian Larry David, knew they could make a sitcom based on their habit of making fun of stuff. That's how Seinfeld became known as a show about nothing even though the co-creator insists that wasn't their intention.
Seinfeld focused on finding the funny in mundane, everyday situations. Audiences were confused by the format at first. Season 1 had pretty lackluster ratings but in a short time, Seinfeld became the most popular comedy on television.
Seasons 3-5 are typically called the "Golden Era" of the series. Some of the funniest bits came from this time period, which was uncoincidentally just before David left the team. But even those seasons produced a few duds.
Fans don't love every episode of 'Seinfeld,' especially 'The Chronicle'
RELATED: 'Seinfeld' Almost Never Happened Thanks to 'Not Funny' Pilot Episode Everyone Hated
There are funny moments in every episode of the series, but certain ones get more attention and accolades than others. One of the least liked episodes of the series is the penultimate episode, which just includes a bunch of clips from previous seasons.
This is a common tactic utilized by TV networks especially to save on budget and time. But for Seinfeld fans who had already seen all the episodes once before, "The Chronicle," which was split into two parts for syndication, was kind of boring. It's an easy one to skip during binge sessions.
A lot of fans don't love 'The Dog'
The main plot of "The Dog" revolves around Jerry taking care of a dog who won't stop barking. It's a common trope used in TV sitcoms and because of its predictability and staleness, lots of fans didn't react well to the episode overall. And the dog's bark itself caused some issues. "The dog! I can't stand the sound of that fake barking!" one Redditor wrote.
Though it's not at the bottom of the list, "The Dog" has the third to worst rating on IMDb, which isn't surprising considering how many fans didn't care for it.
Pretty much everyone hated "The Finale"
Seinfeld didn't get off to a good start and many fans don't enjoy the premiere episode, "The Seinfeld Chronicles." But that could technically be chalked up to being a new series. There's no excuse for the final episode being terrible.
A record 76.3 million people tuned in to watch the last episode of Seinfeld. But they were disappointed at the content, which showed the four main characters acting terrible and feeling no remorse. All of them wind up in jail because of their treachery.
There are a few shining moments in "The Finale." But overall, true fans didn't love it, and they have no qualms about skipping it when they rewatch the series.