These 3 Funniest 'Everybody Loves Raymond' Episodes Were (Unbelievably) Inspired By the Show's Writers' Lives
It's been 25 years since Everybody Loves Raymond first aired on CBS. Still wildly popular almost three decades on, it might surprise some fans to learn that many of the storylines were based on the writers' real lives.
The "Fruit of the Month Club" episode where Ray has fruit arrive on a monthly basis at his parents' doorstep? Happened. "Boob Job" in which Debra played by Patricia Heaton pretends to have breast augmentation surgery? Happened.
Here are three more of the show's funniest episodes that, incredibly, took their inspiration from real-life events.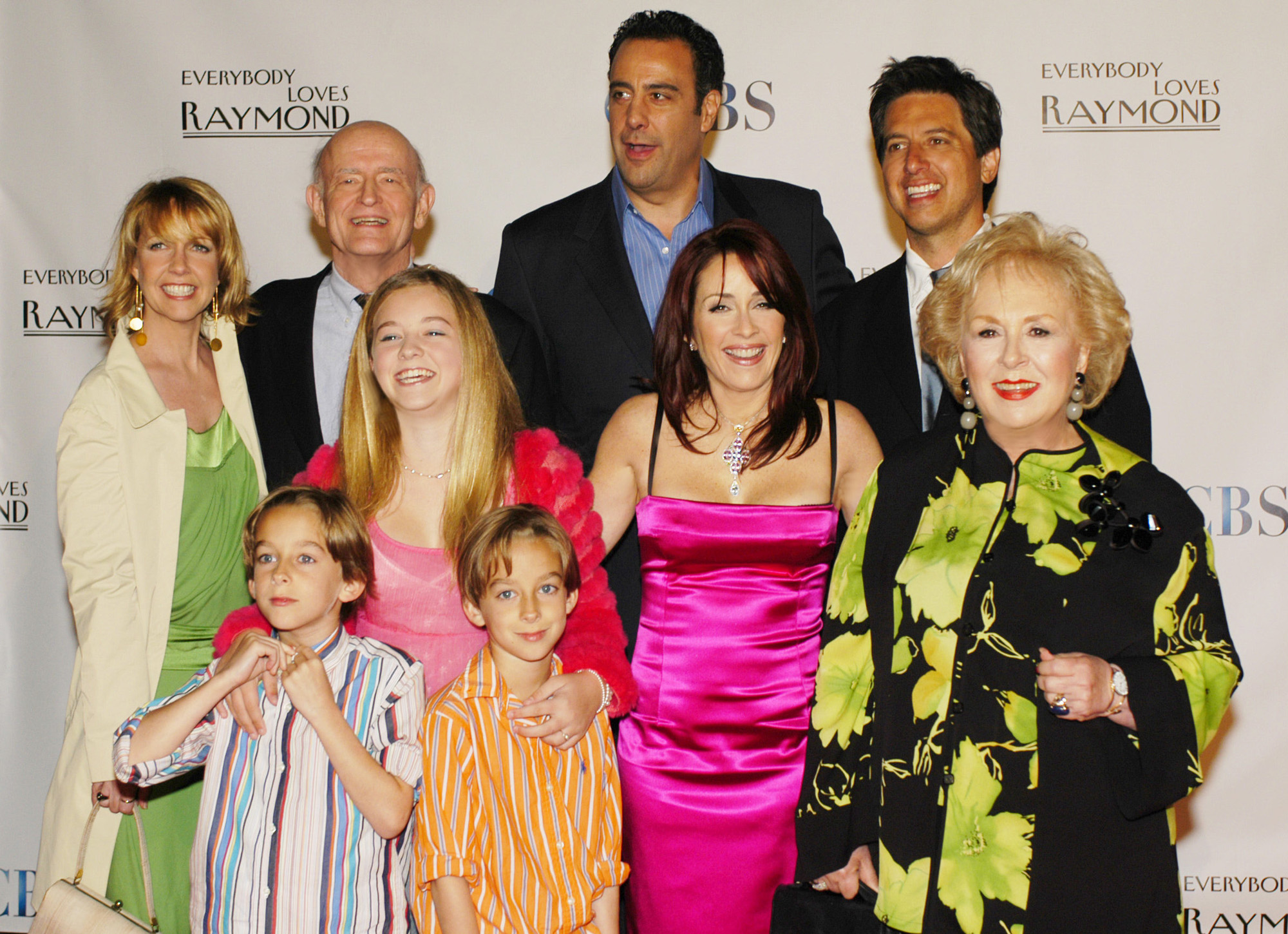 3) 'The Christmas Picture'
Airing in 1999 during the comedy's fourth season, "The Christmas Picture" finds Ray and his older brother Robert competing once again to see which of them gets their mother Marie the best gift. In a short-lived victory, Ray wins, gifting her with a family Christmas portrait. Her delight ends when Debra's barely-tolerated parents ("those people") arrive at the photo studio to take part in the family photo.
Speaking with the Television Academy Foundation (TAF), show writer Lew Schneider explained that the scenario took place in his family. Schneider, who appeared in the episode as the portrait photographer, said, "["The Christmas Picture"] is from real life because every year in my family, there's a Christmas photo and it's always just a tremendous pain in the ass. So let's say we shoot 84 frames; there might be half a useable frame. My kids were little; when you have little kids, you can't get everybody to a) dress up properly and b) like smile properly. Someone always looks ridiculous."
The essence of the episode, Schneider said, was "What does 'family picture' mean? And it becomes a referendum on what's family."
2) 'She's the One'
Raymond's creator and executive producer Phil Rosenthal revealed to TAF that this seventh season show script in which Robert meets the girl he's convinced is "the one" but who turns out to be "the frog woman of Massapequa" unbelievably did happen.
"Now, people say, 'Ok, you talk a lot about how everything happened, right? But not that show, the show where Robert's date eats a fly? And then he goes to her house and it's covered with frogs and he goes out the window? That's crazy, that doesn't happen,'" Rosenthal said of many a viewer's assumption about this episode.
"That happened to Ray [Romano's] real brother," he said. "And it was worse, what happened to him."
The Somebody Feed Phil star explained that Romano's brother was, like his fictional counterpart, a New York City policeman, "He goes to a bar one night, he's having a drink, a nice lady he meets invites him up to her apartment, and he goes in and there's snakes everywhere in her bedroom. He goes to the bathroom to put cold water on his face and there's witchcraft and voodoo s— in the bathroom and he goes out the window. And he's a New York City police sergeant and he went out the window! So we're like, 'We gotta do this show.'"
1) 'Bad Moon Rising'
One of the show's funniest episodes, season 4's "Bad Moon Rising" earned Patricia Heaton an Emmy award for her performance as Debra dealing with extreme premenstrual mood swings.
Rosenthal's wife Monica Horan (who plays Amy on the series), told TAF that the episode came from a whopper of an argument she had had with her husband. Although she was aware he was using the incident for a show script, it still shocked her to hear Romano and Heaton acting out the marital quarrel. "I literally was in hair and makeup when I first saw ["Bad Moon Rising"]," she said.
"When I heard that dialogue, where she's saying, 'You always want to give me medicine, you just want to medicate me, did you ever try hugging me?' I said that, 'Why don't you try giving me a hug?' And Ray goes, 'This is not huggable!' I mean, that happened right above this room, verbatim," Horan said, pointing up. "So that was a surreal experience. It's very personal."
RELATED: 'Everybody Loves Raymond': Brad Garrett Said Doris Roberts 'Was the Only Cast Member Who Could Outdrink Me'