3 of Ina Garten's Most Famous Barefoot Contessa Recipes Ever
Ina Garten has lots of popular recipes but some of her most famous Barefoot Contessa recipes are chocolate cake, roast chicken, and flag cake.
There are many famous Ina Garten recipes. The celebrity chef makes a lot of dishes on her cooking show, Barefoot Contessa, but some are more well-known than others. Here are just a few of the Barefoot Contessa's most famous recipes ever (in no particular order).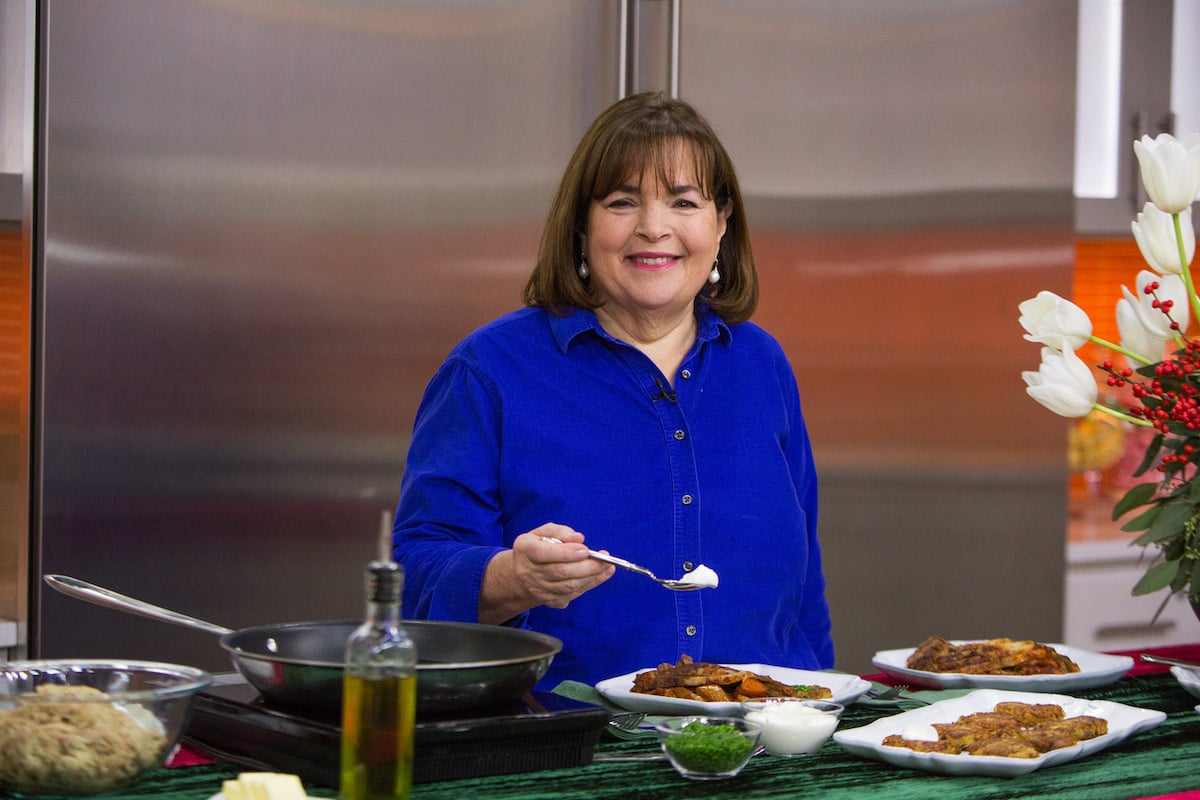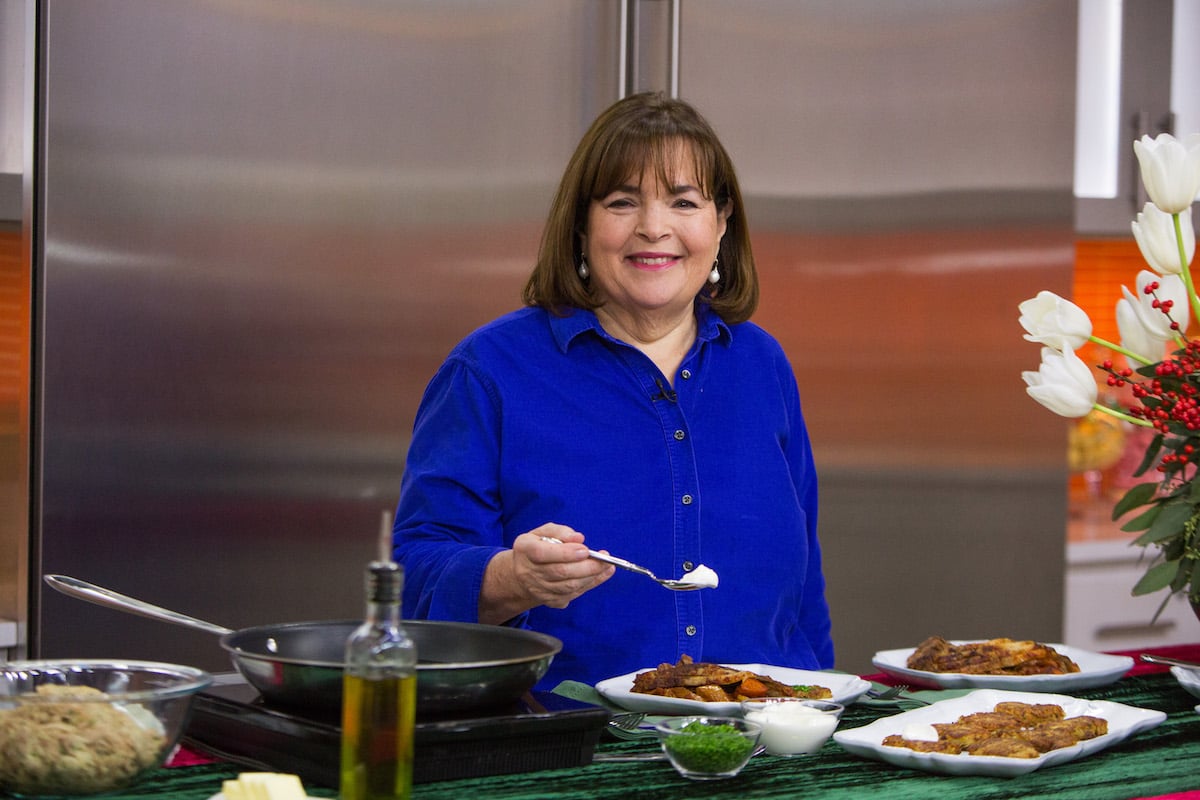 Ina Garten most famous recipe No. 1: Perfect Roast Chicken
Possibly Garten's most famous recipe of all time is her Perfect Roast Chicken. She has multiple Barefoot Contessa roast chicken recipes but this one is the original. The one that started it all. 
Garten originally included the recipe in her first-ever cookbook, 1999's The Barefoot Contessa Cookbook. More than 20 years after the cookbook hit shelves, Garten's roast chicken is famous. It's her entire cooking philosophy wrapped up in one dish. It's a simple take on a classic recipe packed with flavor. 
Ingredients for Perfect Roast Chicken: 
1 (5 to 6 pound) roasting chicken
Kosher salt
Freshly ground black pepper
1 large bunch fresh thyme, plus 20 sprigs
1 lemon, halved
1 head garlic, cut in half crosswise
2 tablespoons (1/4 stick) butter, melted
1 large yellow onion, thickly sliced
4 carrots cut into 2-inch chunks
1 bulb of fennel, tops removed, and cut into wedges
Olive oil
Ina Garten most famous recipe No. 2: Beatty's Chocolate Cake
Garten's most popular recipe on The Food Network's website is her chocolate cake. First seen in her Barefoot Contessa at Home cookbook, this dessert's become one of Garten's most famous recipes. 
Like her roast chicken, Garten takes a classic dish and amplifies the flavors. How does she do it? With coffee. Freshly brewed coffee is added to the batter and instant coffee powder is used in the frosting. 
Ingredients for Beatty's Chocolate Cake: 
Butter, for greasing the pans
1 3/4 cups all-purpose flour, plus more for pans
2 cups sugar
3/4 cups good cocoa powder
2 teaspoons baking soda
1 teaspoon baking powder
1 teaspoon kosher salt
1 cup buttermilk, shaken
1/2 cup vegetable oil
2 extra-large eggs, at room temperature
1 teaspoon pure vanilla extract
1 cup freshly brewed hot coffee
Chocolate Frosting:
6 ounces good semisweet chocolate (recommended: Callebaut)
1/2 pound (2 sticks) unsalted butter, at room temperature
1 extra-large egg yolk, at room temperature
1 teaspoon pure vanilla extract
1 1/4 cups sifted confectioners' sugar
1 tablespoon instant coffee powder
Ina Garten most famous recipe No. 3: Flag Cake
The Barefoot Contessa's patriotic cake has become a Memorial Day and Fourth of July staple for many. Featured in her third cookbook, Barefoot Contessa Family Style, Garten uses blueberries and raspberries to mimic the stars and stripes on the American flag. 
Ingredients for Garten's Flag Cake: 
18 tablespoons (2 1/4 sticks) unsalted butter at room temperature
3 cups sugar
6 extra-large eggs at room temperature
1 cup sour cream at room temperature
1 1/2 teaspoons pure vanilla extract
3 cups flour
1/3 cup cornstarch
1 teaspoon kosher salt
1 teaspoon baking soda
For the icing:
1 pound (4 sticks) unsalted butter at room temperature
1 1/2 pounds cream cheese at room temperature
1 pound confectioners' sugar, sifted
1 1/2 teaspoons pure vanilla extract
To assemble:
2 half-pints blueberries
3 half-pints raspberries