3 of the Best 'The Bachelorette' Episodes
Here are 3 of the best 'The Bachelorette' episodes in the franchise's history.
Not many television shows can boast nearly two decades worth of episodes, but with a hefty 17-season run, The Bachelorette (a spinoff of the hit show, The Bachelor) has been dazzling television screens since its debut in 2003 and is still going strong in 2021. With its long, continuous run, viewers have long pondered which are the worst and best of all The Bachelorette episodes.
But with so many The Bachelorette seasons and episodes, it's hard to choose which ones are truly the best. Below, we'll be talking about which ones have really brought viewers to the edge of their seats.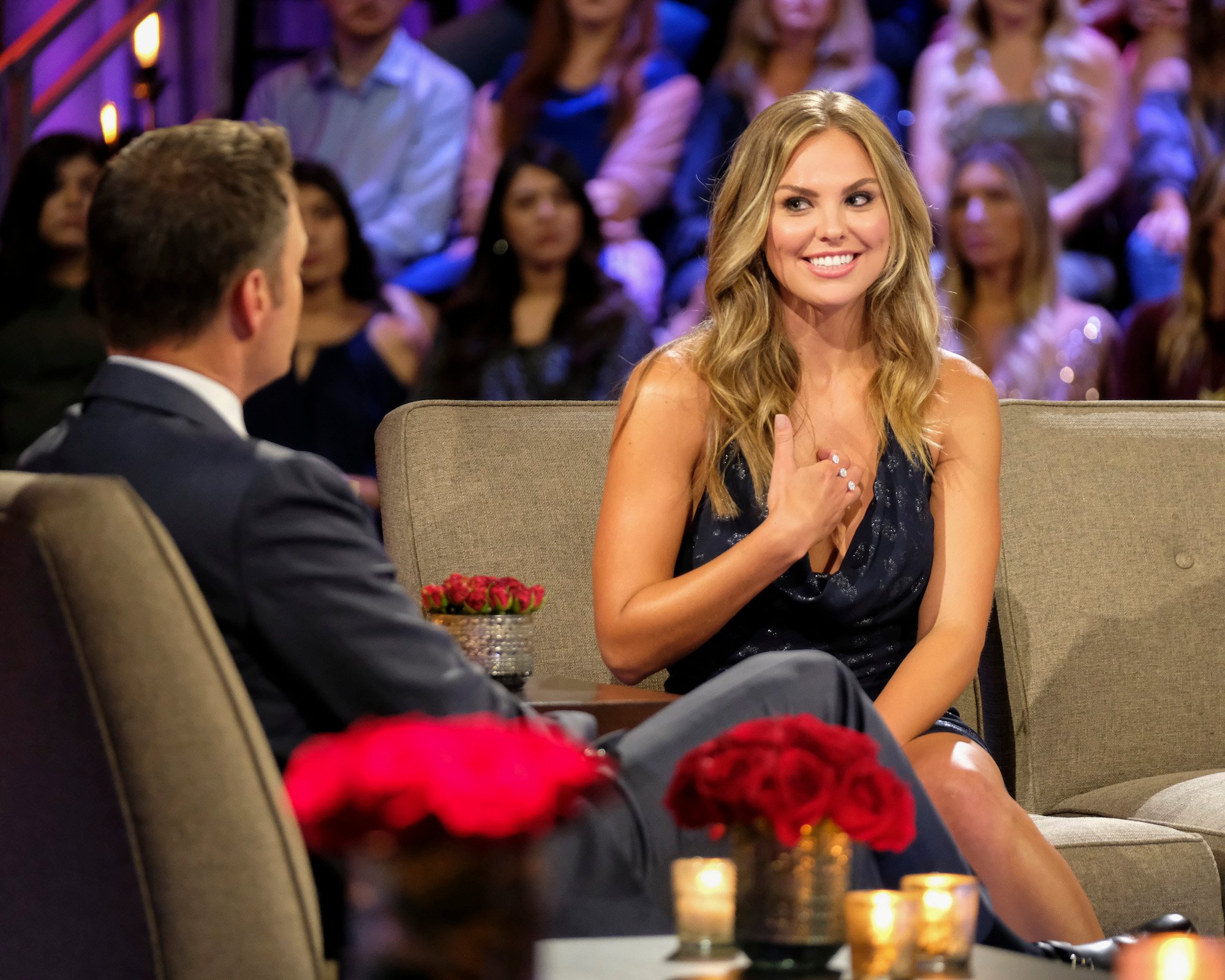 Andi Dorfman – Season 10: 'After the Final Rose' 
In this heart-racing recap, Andi Dorfman sits down with Chris Harrison to talk about her two bachelor picks in season 10. One aspect of this season that viewers found out was that she and Nick Viall slept together – despite him finishing out the season as first runner-up. According to ABC News, Dorfman revealed to Viall that, despite sleeping with him, she realized that she never loved him, and was happy with her final pick: Josh Murray. 
Viall has since explained that he regrets revealing that he slept with Dorfman in an interview with People:
"People are well aware of the fact that Andi and I slept together, as well Kaitlyn [Bristowe] and I," he said, "but I slept with two women that at the time I felt deeply for and thought there was a good chance I could end up with."
With emotions surging at an all-time high, this episode certainly ranks as one of the best episodes of the long-running reality show.
Hannah Brown – Season 15 'After the Final Rose' 
Who is the most popular bachelorette over all of The Bachelorette seasons? There's a real case for Hannah Brown to be considered the most popular bachelorette. She also has one of the best Bachelorette episodes of all time.
Hannah Brown sits down in this emotional recap of season 15 of The Bachelorette, proving that this might be the best episode of the show yet. In this recap, Brown reminisces about Tyler's heartbreaking elimination, her confrontation with Jed's ex-girlfriend, and Brown finally asking Tyler out in the heartwarming conclusion to the show. Not to mention, it was here that Brown admitted to having sex with Peter Weber multiple times – in a windmill, no less, something that Brown faced a lot of criticism for, according to Popsugar.
"I never thought that would be something that's so open to the public, but I can own that and I'm not ashamed of that," she says in an interview with The Hollywood Reporter. "They are conversations that need to be had and I realize why people who are in the public eye don't talk about [sex], because of the criticism that comes with it. 
This recap proved just how high emotions ran in this electric season and left audiences bidding an emotional farewell to the characters they'd come to know and love throughout the season. If you ask fans what's the best season of The Bachelorette, they might have a hard time ignoring Brown's season.
Ali Fedotowsky – Season 6, Episode 6 
Entertainment Weekly said it best: "Most. Dramatic. First 20 Minutes or So. Of The Bachelorette. Ever." In this shocking episode, we watched as Jessie told Ali Fedotowsky about her dirt on fellow Canadian contestant Justin: that he has a secret girlfriend back at home.
NJ reported on Fedowsky's thoughts in a sit-down with Chris Harrison, allowing her to unveil the news. "Justin was acting the entire time he was here," Ali said. "Everything he said was basically a lie. He was so sweet and so nice. He said 'I'm here for the right reasons' so many times. What a jerk. I'm just pissed."
After this bombshell, Justin was removed from the show after trying (and failing) to defend his actions. The rest of the episode showed that Ty finally landed a date with Ali and the rest of the guys oil-wrestling, where Craig finally seemed to land on top. This episode definitely showcased the highs and lows of The Bachelorette drama, landing it as our personal favorite episode of this drama-filled show.