3 Shows Like 'The Dropout' To Watch While Viewers Await New Episodes
Hulu's The Dropout releases new episodes weekly instead of all at once, like on Netflix, so viewers want shows like it to watch while they wait. Luckily, there's no shortage of true crime dramas available for streaming in 2022. Elizabeth Holmes (portrayed by Amanda Seyfried) and Sunny Balwani (Naveen Andrews) defrauded investors out of millions of dollars in real life. The couple's crimes came to a head the same summer that Anna Delvey scammed New York's elite. However, neither party did as much damage as Richard Sackler — portrayed in Hulu's Dopesick. Netflix has another new true crime show like The Dropout with Bad Vegan, streaming now.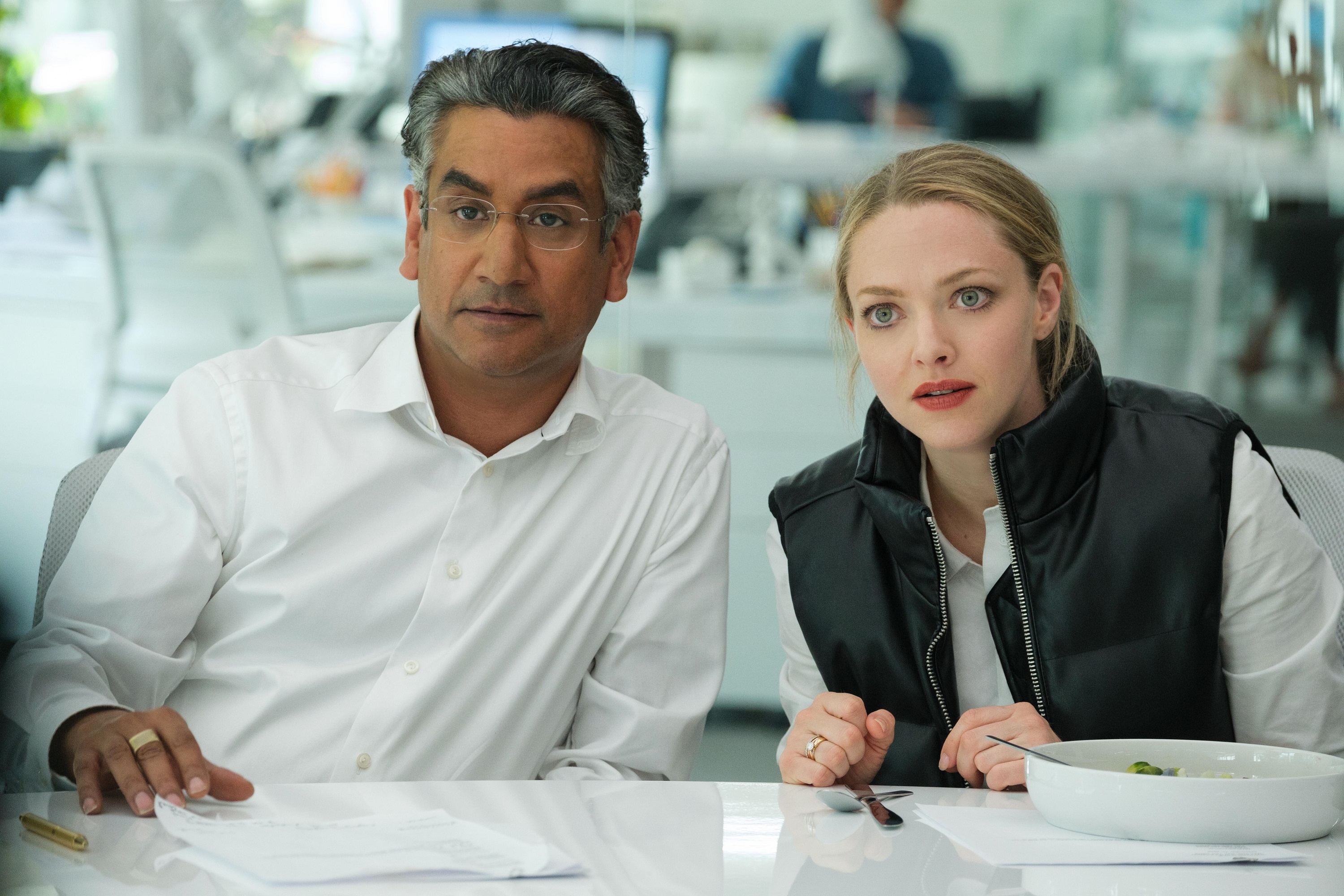 'Inventing Anna' is a Netflix show like 'The Dropout'
For viewers who enjoyed the first several episodes of The Dropout on Hulu, Inventing Anna is a similar true crime show like it. The fake German heiress, Anna Delvey, led New York's socialites to believe she had a massive trust fund. She swindled hotels, banks, friends, and even Fyre Festival creator Billy McFarland. The Netflix series is more dramatized for television than The Dropout on Hulu. Julia Garner portrays Anna Sorokin (aka Delvey) with her unique German-Russian accent. Plus, Shonda Rhimes created the true crime series, so it's sure to be full of twists and turns.
"This story is completely true, except for the parts that are totally made up," the Netflix trailer reads.
Each Inventing Anna episode begins with the same disclaimer. However, when Showbiz Cheatsheet fact-checked the Netflix series, we found that many characters accurately portrayed their real-life counterparts. The real-life Rachel Williams (Katie Lowes) profited handsomely from her book deal about Anna Delvey. Additionally, the real-life journalist who inspired the series was pregnant and conned before she wrote the New York Magazine article about Sorokin.
'Dopesick' is a similar show to 'The Dropout', which are both streaming on Hulu
The Elizabeth Holmes character in Dopesick on Hulu is Richard Sackler. Although Holmes created the company, Theranos, Sackler inherited an entire pharmaceutical company, Purdue Pharma. His fraud could be considered worse than Delvey or Holmes because the drug he marketed led to the deaths of hundreds of thousands of people. Sackler insisted that OxyContin was non-addictive, although there was no research to back up the claim. 
Dopesick dives into the depths to which Sackler went to market the deadly drug, making his company billions in the process. The true-crime drama features Michael Keaton, Michael Stuhlbar, Peter Sarsgaard, Kaitlyn Dever, Rosario Dawson, and Will Poulter. All eight episodes of Dopesick are currently streaming on Hulu. The show is also a dramatization of real-life events, like The Dropout.
'Bad Vegan' is a true crime documentary on Netflix
Netflix's Bad Vegan tells the story of Pure Food and Wine, a Vegan restaurant created by Sarma Melngailis. Unlike The Dropout, Bad Vegan is a documentary-style show, not a drama. However, it's another story of fraud by a couple who wanted to be rich and famous. When an employee began asking questions, the owners fired him. It sounds a lot like The Dropout. All four episodes of Bad Vegan are currently available for streaming on Netflix. It's a quick binge while viewers await the next episodes of The Dropout.
RELATED: 'The Dropout' Episode 4 Real-Life Facts: Theranos Made Its Way Into 41 Actual Walgreens Stores