3 Things 'Grace and Frankie' Fans Want to See From the Final Episodes
The longest-running original series on Netflix, Grace and Frankie, will end with 12 more episodes sometime in 2021. In a surprise release, the streaming platform shared the first four episodes of season 7 with fans earlier this month. Now that viewers have had time to digest the sneak peek, they have thoughts about how they want the rest of the season to play out, or, at the very least, fans know what they'd like included in the show. 
'Grace and Frankie' fans want to learn more about Mallory and Coyote's relationship 
The show might be all about Grace and Frankie, but some fans want to see more from Mallory and Coyote. More specifically, they want to learn more about the romance they shared as teens and how things ended. Season 1 of Grace and Frankie heavily hinted at an old romance and a present-day flirtationship, but fans note the writing team seemed to abandon it later in the series.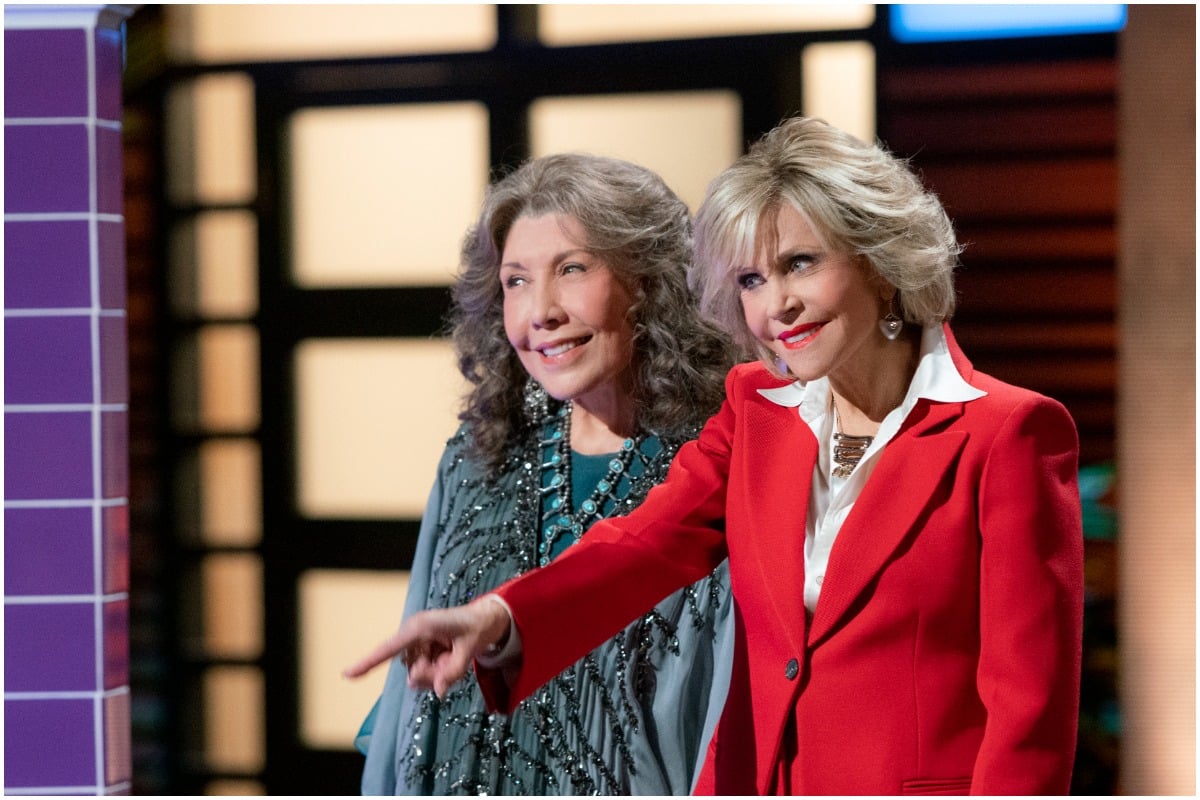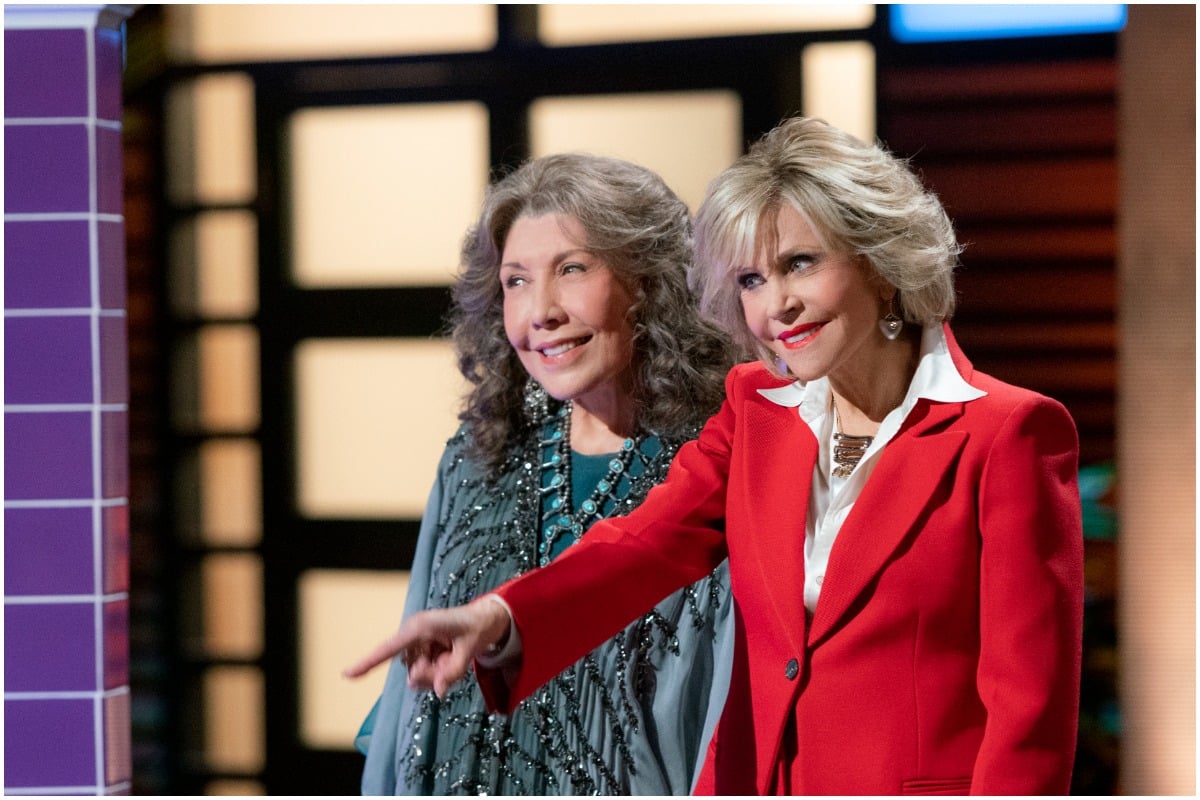 Still, it was an interesting side story. Fans are hopeful that the writers haven't dropped it completely. At the very least, a flashback that further explains what happened between them when they were younger would be nice. While viewers don't necessarily want to see Mallory and Coyote get together, they want to understand the dynamic that was so heavily featured during season 1 of the show. 
There is one guest star fans are desperate to see on the show 
While fans are mostly OK with how whichever way Marta Kauffman decides to end the beloved series, they want one guest star to appear on the show. For six full seasons, they've waited for Dolly Parton to join her former castmates, Lily Tomlin and Jane Fonda, for a cameo. It's the last chance for Parton to appear, and fans can't imagine the show ending without it happening. 
Thankfully, it looks like it is going to happen. During an appearance on Watch What Happens Live With Andy Cohen, Parton assured fans that she would finally turn up on Grace and Franke. She is keeping some things secret, though. She did not mention how the production team will incorporate her into the show or whether she'll appear in more than one episode. 
Lily Tomlin is hoping for an epiphany during the final season of 'Grace and Frankie' 
Fans aren't the only ones who have ideas about the show's final season. Lily Tomlin has her own thoughts on how the show should end. In an interview with Variety, Tomlin said she hopes Grace and Frankie come to some epiphany about how much they owe other people. During the 2019 interview, she said she envisions Grace and Frankie "going out swinging."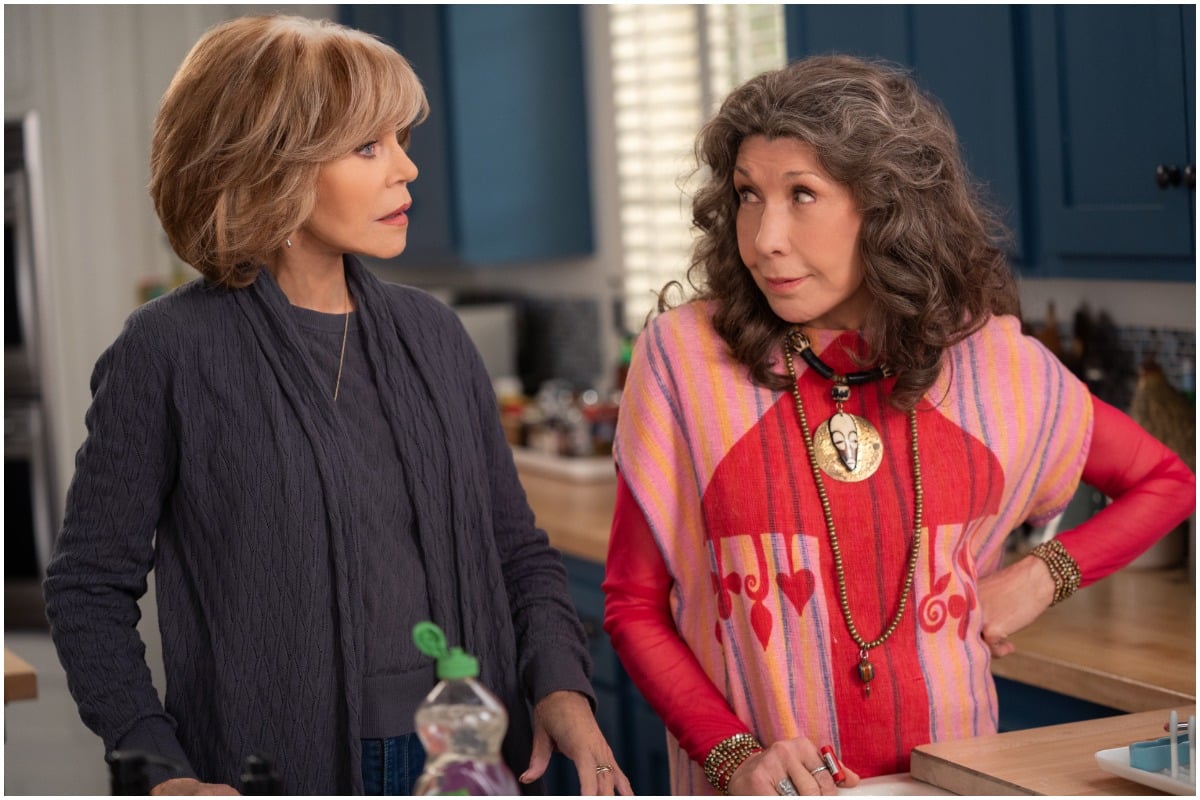 When Tomlin spoke with the publication, the plans for the final season hadn't been set. Netflix initially planned on releasing the show's farewell season in early 2021, the coronavirus (COVID-19) pandemic thwarted the plans. When much of Hollywood shut down in March 2020, the cast had just begun filming the final season. They only returned to the set in June 2021.