3 Things You Probably Didn't Know About Former Beatle George Harrison's Son Dhani Harrison
It's been eighteen years this month since guitarist, singer, songwriter, author, and actor George Harrison left us. The former Beatle died in 2001 of throat cancer that had metastasized. He left behind his wife, Olivia, 71, and their son, Dhani, 41, who is an established artist himself and a dedicated curator and custodian of his father's songs.
Find out a few other things about Dhani Harrison that you may not have known, including his surprising net worth.
Dhani Harrison was married but is now divorced
Dhani married Icelandic psychologist and former model Solveig 'Sola' Káradóttir in 2012 at his family's Friar Park estate in Henley-on-Thames. In attendance were actor Tom Hanks and the two remaining Beatles, Ringo Starr and Paul McCartney. The bride wore, naturally, a gown designed by Stella McCartney.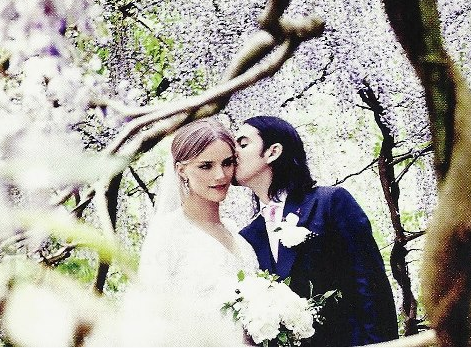 The couple walked down the aisle to Led Zeppelin's The Rain Song at the ceremony. "We decided to use the music off Dhani's father's jukebox," stated the bride at the time, of walking down the aisle to this particular song.
Sadly, four years later, the couple went their separate ways, citing irreconcilable differences in divorce papers. TMZ reported in 2016 that a prenuptial agreement laid out how much Káradóttir would receive after the divorce, although exact sums were not made public.
Dhani Harrison is a musician in his own right
Like the other Beatles' sons, including Sean Lennon, James McCartney, and Zak Starkey, Dhani inherited his famous father's musical talent, and is constantly churning out music. In 2017, he released his debut album, IN///PARALLEL.
He had, up until that point, worked musically on projects including the tribute concert for his father, Concert for George. In addition, he worked on music, in collaboration with seasoned engineer and composer Paul Hicks, for soundtracks including Beautiful Creatures, Learning to Drive, and Seattle Road.
His latest single is Motorways (Erase It), and he opened up on tour in the summer of 2019 for Jeff Lynne and the new Electric Light Orchestra (ELO) to play it live for fans.
"I've played with him live," Dhani told Rolling Stone in June of Lynne, "but I've never played with him in his band. I played with Jeff and Tom [Petty] a lot — things like the Rock and Roll Hall of Fame the night they did dad's induction. But their band is fantastic, this version of ELO."
He's worth $275 million
Dhani Harrison's net worth is $275 million, according to Celebrity Net Worth.
The songwriter told starwars.com in 2017 that he has been a lifelong fan of the movie franchise.
"I grew up with Star Wars, first of all, obviously. As did everyone. I just have so many wonderful points of entry into the Star Wars universe. Russ and Carol Titelman, who were producers back on A New Hope… Russ Titelman produced one of my dad's records. So they were like my connection to the Star Wars universe when I was a kid."
"And … a dear old friend of mine, who was actually my first friend when I was a kid at nursery school, he grew up to be a producer on Rogue One — Simon Emanuel. And on The Force Awakens. … he did all the Harry Potter films, and he invited me to the Rogue One premiere."
"It was just like going with an old childhood friend to see this wonderful universe that we've grown up in, and kind of feeling like, "Oh, we grew up and it stayed the same."
Read more: What is the Net Worth of John Lennon's Son Sean Lennon?