'30 Rock' Had a 'Real Housewives'-Inspired Episode
TV shows often cross paths in Hollywood, yet it's still fun to watch it play out when it happens in our favorite shows. Especially ones that aren't similar in genre or storyline.
Much like the style of Real Housewives playing a role in an episode of 30 Rock. Fans are used to liberal Liz Lemon and conservative Jack Donaghy running the show, making several jokes by the minute, and their back-and-forth antagonistic relationship.
What fans didn't foresee was an incredible episode with a likeness to Real Housewives after Tracy Morgan had to take eight weeks off. 
'30 Rock' overview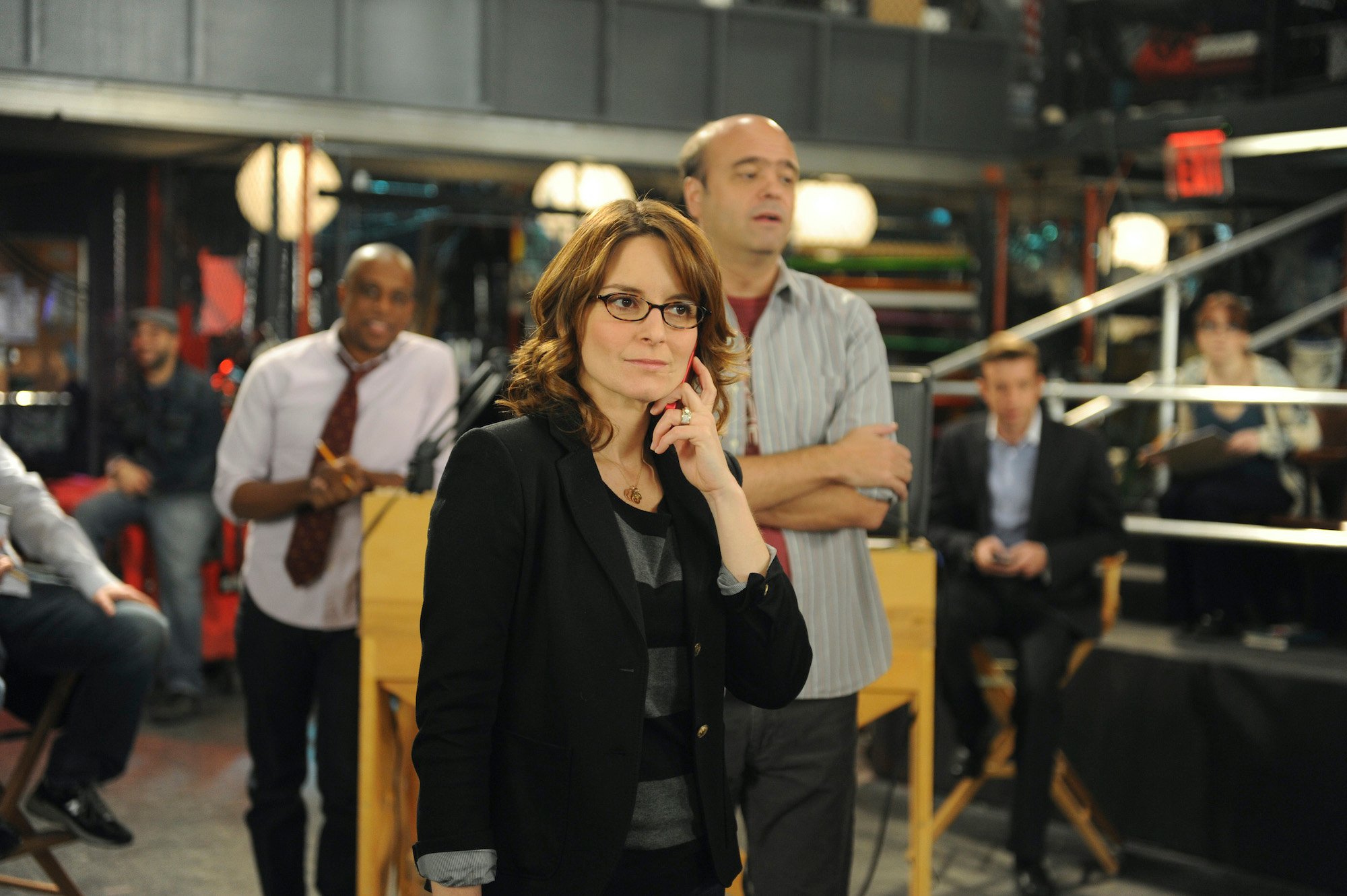 30 Rock is a satirical comedy full of its own absurd drama, although it isn't as highly criticized for it since it isn't considered reality TV. Nonetheless, Tina Fey plays Liz Lemon, who works for a jerk (at first) and deals with arrogant and high-maintenance actors at her job as a head writer for a comedy show.
The show captures the shenanigans of being behind-the-scenes of a comedy show, with many finding similarities to Saturday Night Live (SNL). However, it's not much of a secret that Liz is based on Fey, SNL's previous head writer. 
Despite its immense success,  fey thought the show would fail early on in season one. Yet,30 Rock has since made it seven seasons before calling it quits. 
A summary of 'The Real Housewives' 
Bravo's Real Housewives is a series of several 'housewives' in different regions of the U.S. As a reality TV show, the wives are known for getting themselves into a lot of drama, fights, divorce, arguments, and scandals. There's also a lot of laughter, shopping, friendships,  and other entertaining 'realities' of wives with a ton of money to spend.
Due to its absurd drama, however, many viewers question its authenticity. 
For instance, E Online reports that Gloria Steinen thinks the show is just about "women, all dressed up and inflated and plastic surgeries and false bosomed and an incredible amount of money spent, not getting along with each other." On the other hand, Cynthia Bailey thinks it "allows women to be their truest selves. We see the mess, we see their amazing friendships and everything in between."
Either way, the reality show is all drama all day, and fans can't get enough it. Even more so since the same drama has made its way into 30 Rock's "Queen of Jordan" episode. 
How one episode of '30 Rock' was made in the style of 'The Real Housewives' franchise
Mixing the satirical comedy of 30 Rock and Real Housewives' nonstop drama, the "Queen of Jordan" episode was born. The episode name is also the name of Morgan's wife, Angie's reality show. The name alone is a worthy title for a show representative of reality TV and the insane amount of drama that seems to center around only a handful of people. Not to mention what follows.
The show highlights typical reality dramas by making Jenna obsessed with creating drama for her new website. Angie puts TGS in jeopardy by promoting herself over convincing Jordan to come home. An elementary school teacher is then getting out of jail after being charged with having an affair with a student, and viewers find out the student was Frank. The entire episode screams Real Housewives approved drama. 
Better yet, Mental Floss reports that the infamous episode was suddenly created to continue Morgan's storyline because "Morgan had to take eight weeks off for an urgent kidney transplant in 2011." While he was away, "Sherri Shepherd, who played Morgan's wife on the show, stepped in to star in a few episodes so that they could continue Tracy Jordan's storyline while Morgan was on medical leave."