The 3J BTS Subunit Came up With Alter-Egos for Their 'Jamais Vu' Performances
Jin, Jungkook, and J-Hope may seem like a surprising trio on the surface, but this subunit worked perfectly for the Map of the Soul: 7 song, titled "Jamais Vu." Here's what they had to say about their collaboration and their new roles within this team, nicknamed "Jan Jan Kook." 
Performers Jungkook, J-Hope, and Jin formed a subunit for 'Jamais Vu'
There were a few different subunits that created music for Map of the Soul: 7. Singers V and Jimin teamed up to create 95s, and their song "Friends." Rappers RM and Suga dropped the song "Respect." 
For the first time ever, J-Hope, Jin, and Jungkook released a song together, titled "Jamais Vu." Then, for one BTS YouTube videos, the idols reunited to talk about their song and some of their roles within their team.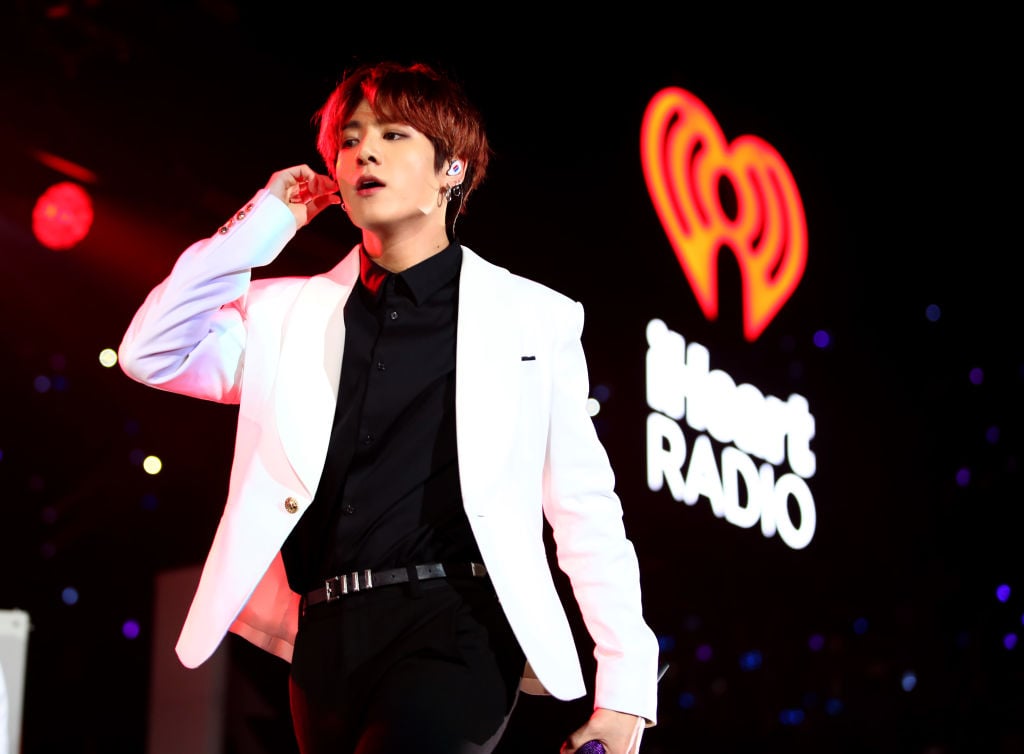 The K-pop idols gave each other roles within 3J
After introducing their subunit for one YouTube video, these idols started discussing different names that could be used to describe them. Because 3J is inspired by their stage names, J-Hope, Jin, and Jungkook, the youngest of the group decided to use that for a nickname. 
"For me," Jungkook said, "This is the new '3J,' right? So I'll take my 'J' — Jan."
During the video, they announced their new subunit name was "Jan Jan Kook." When asked what their respective roles are in the subunit, Jin said, "I'll be the youngest." Quickly, each of the other members started picking alter-egos for this song.
Jungkook decided he'd be the oldest of the group, switching places with their roles in BTS. (Jin is the oldest member of the boy band, while Jungkook is sometimes referred to as the "Golden Maknae," because he's the youngest BTS member.)
The trio tried to come up with J-Hope's nickname/role and there were a few different choices. Jin suggested that he should be the king of the group. Finally, J-Hope said, "I'll be the vocal," because he normally raps as a member of BTS.
This song appears on 'Map of the Soul: Persona,' as well as 'Map of the Soul: 7'
This is the first time this pair of three worked together, although this song appeared one before the debut of Map of the Soul: 7. "Jamais Vu" was one song off of the 2019 release, Map of the Soul: Persona. 
"So, jamais vu is like something that you do routinely, I'm always on stage but I get up there and it's unfamiliar, like that," Jin explained of their song. This is somewhat like the opposite is "déjà vu," in which a person feels like they experienced something that hasn't happened yet.
Fans can see performers Jin, J-Hope, and Jungkook on the now-postponed Map of the Soul world tour. More information regarding their live performances will presumably be announced in the coming weeks. Until then, music by BTS, including the single "Stay Gold" and Map of the Soul: 7, is available for streaming on platforms like Spotify and Apple Music.