'3rd Rock From the Sun' Got Terrible Reviews Because of Its Sex Jokes
3rd Rock From the Sun was a TV show that followed the antics of four aliens as they tried to assimilate to life as humans living in a small Ohio town.
The show's format not only served as a tool to display John Lithgow's truly remarkable talent, but also provided the show's writers with a unique opportunity to explore humanity and speculate how strange our customs and habits would seem to intergalactic visitors.
The show provided a solid platform to explore important issues such as narcissism, racism, addiction, educational challenges, and the role family dynamics play in relationships. While many loved the show, others felt that too much screen time was dedicated to sex jokes.
A strange little show with a surprisingly long history
For six glorious seasons, fans tuned in to see what kind of hysterically funny trouble the family of misfit aliens got into. The team was led by Dick Solomon, who was played by John Lithgow. Kristen Johnston portrayed Dick's sister, Sally, and did a remarkable job exploring the challenges many women faced during the late '90s and early 2000s.
French Stuart took on the role of Harry Solomon and added a remarkable bit of physical comedy acting to the crew. Teenage Tommy Solomon, played by Joseph Gordon-Levitt, completed the family unit.
Enjoying the show wasn't easy. It often seemed that as soon as fans got hooked on the show, it moved. It was frequently placed into time slots that were considered the death knell of television. It also made a few network changes.
According to Screen Tant, the show moved 13 times before the series finally ended.
Considering how often the show's scheduling got changed, it's amazing that it aired 139 episodes. Best of all, the general style of the show never changed. From the first episode to the last it was a quirky comedy that loved poking fun at humanity.
A laugh a minute
One of the reasons so many people fell in love with the sitcom was because it was a guaranteed mood elevator. It didn't matter how bad someone's day had been, when they turned on the show, they knew there would be something to laugh at.
The show managed to turn everything, including topics that aren't typically considered funny, into a brilliant and hysterical joke. One of the better and more realistic gags was the sight of Dick Solomon having a meltdown as he tried to decide which city council candidate he should vote for.
John Lithgow has fond memories of his time on the show.
"It exploded my career," he said in an EW interview. "It exploded everybody's expectations of me. Nobody had seen me do that nonsense before, except for if they happened to remember the three times that I hosted Saturday Night Live way back in the '80s. Bonnie and Terry Turner, who created the series, had been staff writers on SNL when I did it, and we became very good friends. They created a character, Dick Solomon, for me and only me. If I hadn't done it, they wouldn't have done it. They always said they needed an actor who was a combination of Bugs Bunny and Errol Flynn — and I was the only one they could think of."
Not everyone appreciated the humor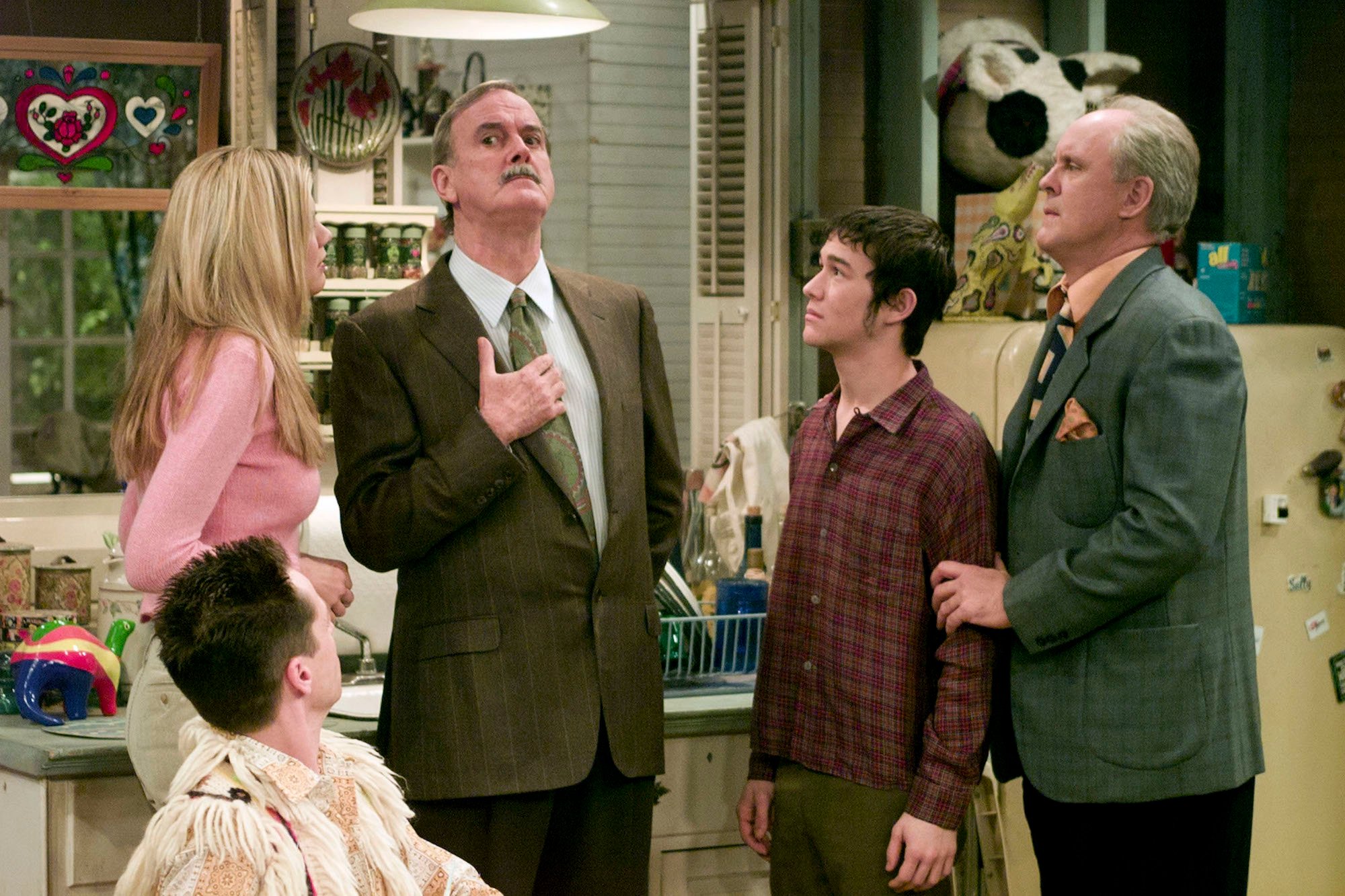 It doesn't take long for the pilot episode to reveal that the show wasn't going to back away from a good sex joke. Just a few minutes into the pilot nearly all of the characters have commented on Sally's breasts. The fact that nearly every single episode includes Dick's name in the title is another sign of how racy the writers were willing to get in exchange for a laugh.
Not everyone was crazy about the number of sex jokes that saturated the show's content. MentalFloss reported that the Cleaveland Plain Dealer reviewer felt that when the show told a sex joke the show wasn't just dirty, it was 'stone-cold bad."
That reviewer wasn't the only one who panned early episodes of the show. MetaCritic has posted reviews from multiple critics who weren't able to get past the sex jokes and see the show for the truly charming and innovative piece of work it ultimately became.
What about you? Do you enjoy how the show is peppered with sex jokes or do you wish it had taken a more PG approach?