'3rd Rock From the Sun': Kristen Johnson Described Her Depression While on the Show: 'You Can't Be Sad'
Kristen Johnston, from the well-known TV show 3rd Rock From the Sun, opened up and displayed incredible vulnerability in her book Guts, which came out in 2006.
Johnson has also described her battle with depression while filming 3rd Rock From the Sun in her book and during various interviews. Read on to learn more about Kristen Johnston's career, how she dealt with fame, and her description of the depression she endured for so long. 
Kristen Johnston's career
RELATED: 7 Things That Make No Sense About 'Sex and the City'
According to IMDb, Kristen Johnston grew up in a Milwaukee, Wisconsin suburb before making her theater debut at the Atlantic Theater Company in New York City. After a successful theater career, she secured the role of Sally Solomon in 3rd Rock From the Sun in 1996.
While on this show, she won two Emmy Awards in the Outstanding Supporting Actress in a Comedy Series category. The show ended in 2001 after a successful run. 
Johnston also appeared in several feature films from the 1990s and 2000s, like Austin Powers: The Spy Who Shagged Me (1999), Ice Age (2007), and Music and Lyrics (2007). 
Johnson also made guest appearances on various television shows, like Sex and the City, ER, and Ugly Betty. Since 2018, Johnston has starred as a recovering addict on the hit TV series Mom with Anna Faris and Allison Janney. 
How fame impacted her work and personal life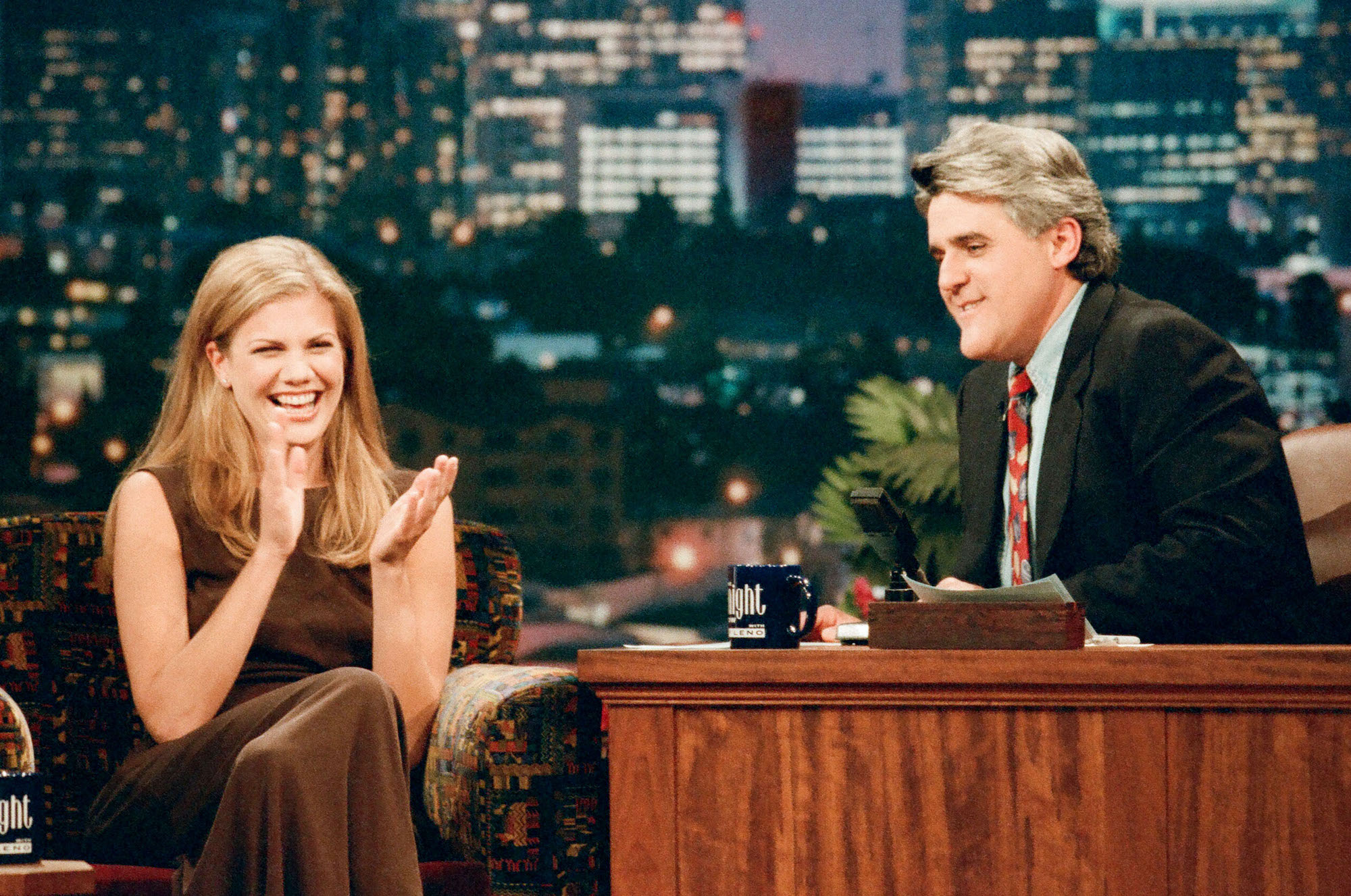 RELATED: 3rd Rock from the Sun': Why Kristen Johnston Says She and Joseph Gordon-Levitt Were 'Struggling' on the Show
Kristen Johnston rose to fame during her time on 3rd Rock From the Sun, and she describes it in an Entertainment Weekly interview as a confusing time when she lost her anonymity.
She reflects on it being especially confusing because her other cast mates were already more established, experienced, and recognizable in the industry. One cast member, Joseph Gordon-Levitt, felt his anonymity fade at a young age too, and she describes the two of them bonding over the strange transition to fame.
Both Johnston and Gordon-Levitt played extraterrestrials that came to Earth and tried to fit in with humanity on the show. 
When speaking about fame, Johnston said, "You see it happen to every person, almost. There's, like, a year when they become super famous that they either succeed and they move through it, or they fail and became a drug addict or die or whatever."
Johnston's substance abuse issues
RELATED: 4 Celebrities Besides Jessica Simpson Who Have Opened up About Their Addictions
Johnston did deal with a prescription drug addiction and alcohol abuse for many years before getting sober. In 2006, Johnston also suffered from acute peritonitis, when an ulcer from her stomach burst. When discussing this event, she told Entertainment Weekly that, "It's what Vicodin did. I don't remember exactly [how many I was taking a day] but many more than 20. Somewhere between 20 and 100 a day."
According to The New York Times, Johnson has dedicated much of her time to helping others recover from addiction issues since she achieved sobriety.
Johnston's struggle with depression while on 3rd Rock From the Sun
While talking with Entertainment Weekly, Johnston recalled struggling with depression at the height of her career with 3rd Rock From the Sun. She describes the disconnect between feeling relentlessly sad, yet receiving all kinds of praise for her work, including those two Emmy Awards. 
When asked about her struggle with depression during this time, she replied, "You can't tell anybody, 'I'm so bummed you gave me an Emmy.' You can't be sad when you're being celebrated. So it was a big conflict and there's no shrink that can understand it." 
Depression often comes with the fame and fortune celebrities experience. Fortunately, it seems like Johnston has recovered well, and has found purpose in helping others with their addiction issues.