4 'Married at First Sight' Couples That Surprised Fans By Staying Together
Married at First Sight is returning to Lifetime for season 12 in Atlanta, Georgia, on Wed., Jan. 13, 2021 at 8 p.m. EST. Before the new season premieres, let's take a look back at four of the most surprising couples in Married at First Sight history.
While some Married at First Sight couples hit it off (or don't) right away, others take a bit more of a roundabout journey to get to their final destination: wedded bliss. These couples surprised the Married at First Sight fans – and sometimes even the Lifetime experts – by staying together after inauspicious beginnings or troubles along the way.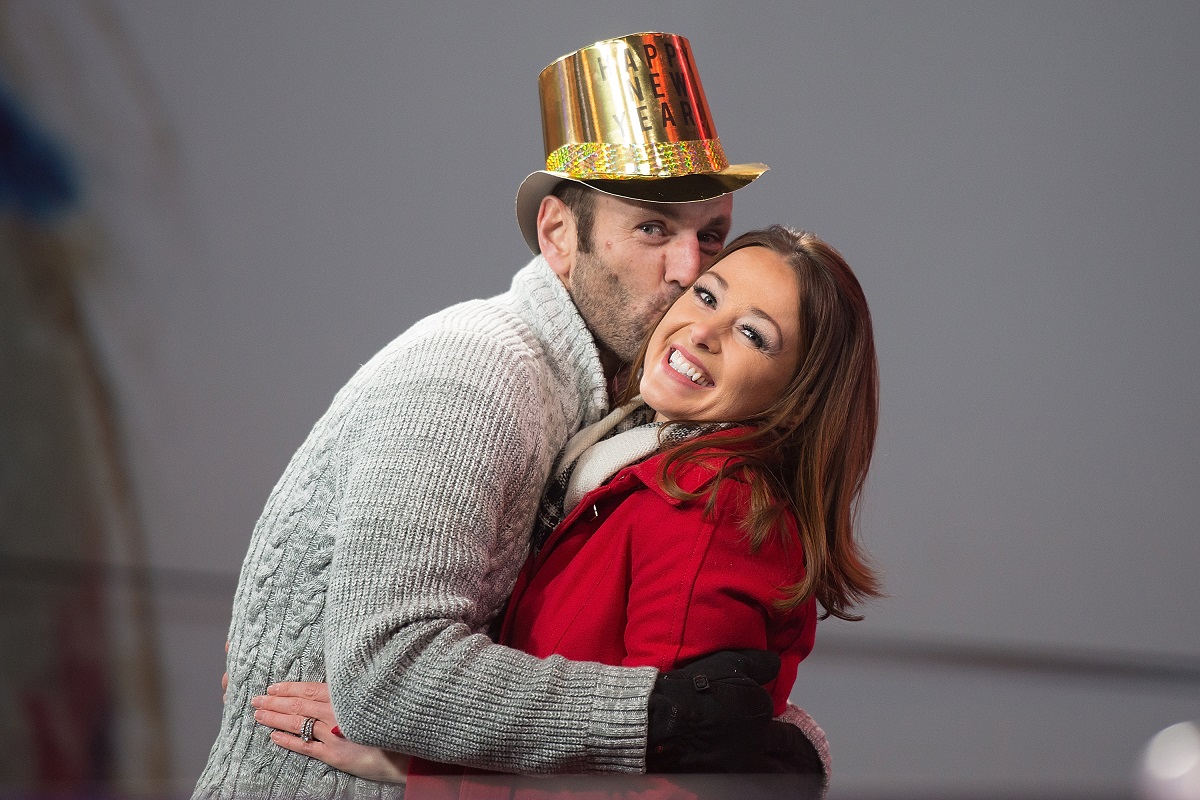 Jamie Otis and Doug Hehner
After first appearing on The Bachelor, Jamie Otis moved on to marry a stranger on the very first season of Married at First Sight in New York.
But when she first laid eyes on her husband, Doug Hehner, she wasn't thrilled (to say the very least). The bride had a bit of a meltdown in the hallway, and her bridesmaids had to urge her to continue with the reception. She admitted that she wasn't attracted to him at all, in fact.
Surprisingly, Jamie and Doug moved past Jamie's initial reluctance. As of 2021, they've been married for nearly seven years and are the proud parents of three young children. Jamie also hosts Married at First Sight: Unfiltered.
Miles Williams and Karen Landry
Miles Williams and Karen Landry tied the knot on Married at First Sight season 11 in New Orleans. While Miles and Karen seemed perfect on paper, they struggled to connect – especially physically – at first. Karen often wondered if Miles was not enough of an "alpha male" for her. Meanwhile, Miles admitted that the lack of affection from his wife made him think twice before saying "yes" on Decision Day.
But after Decision Day, Karen and Miles seemed to blossom in their marriage. They gushed about each other on Instagram and launched their own YouTube channel, where they frequently talk about how in love they are. (Not to mention, they seem cuddlier than ever).
Elizabeth Bice and Jamie Thompson
Elizabeth Bice and Jamie Thompson both had strong, fiery personalities, which is why many fans thought the Married at First Sight season 9 couple from Charlotte, North Carolina, might have an explosive split.
Beth famously shoved a table during one of their fights, while Jamie told his wife to "shut the f*ck up" in front of their castmates. And, of course, we can't forget the phrase they coined during another of their arguments: "basic Caucasian sex."
But Beth and Jamie ended up being very happy together, thank you very much. The couple moved to San Francisco together before landing in Santa Barbara, and they are hoping to have kids together sometime in the future.
Shawniece Jackson and Jephte Pierre
Shawniece Jackson and Jephte Pierre found out they were expecting their daughter, baby Laura, even before their season of Married at First Sight – season 6 in Boston – was over.
But some fans wondered if their marriage would make it, even if they were both excited to be parents. After all, Jephte often seemed to hold back from Shawniece. Later, the couple separated and planned to divorce, even removing their wedding rings for a time.
Ultimately, though, Jephte proposed formally (since he never got to do so the first time around) and bought his wife a new ring. The couple also bought a brand-new home and supported each other in moving into new careers and business ventures.