4 Moments that Prove Jin is the Funniest BTS Member
He's the oldest member of BTS, but he's also a worldwide funny guy. Here are some moments that prove Jin is the funniest member of this K-pop group.
He's the oldest member of this group, with a reputation for being super talented and "Worldwide Handsome." Jin is also pretty funny, making both fans and the other BTS members laugh onstage and during interviews. 
Here are a few of our favorite moments from Kim Seokjin.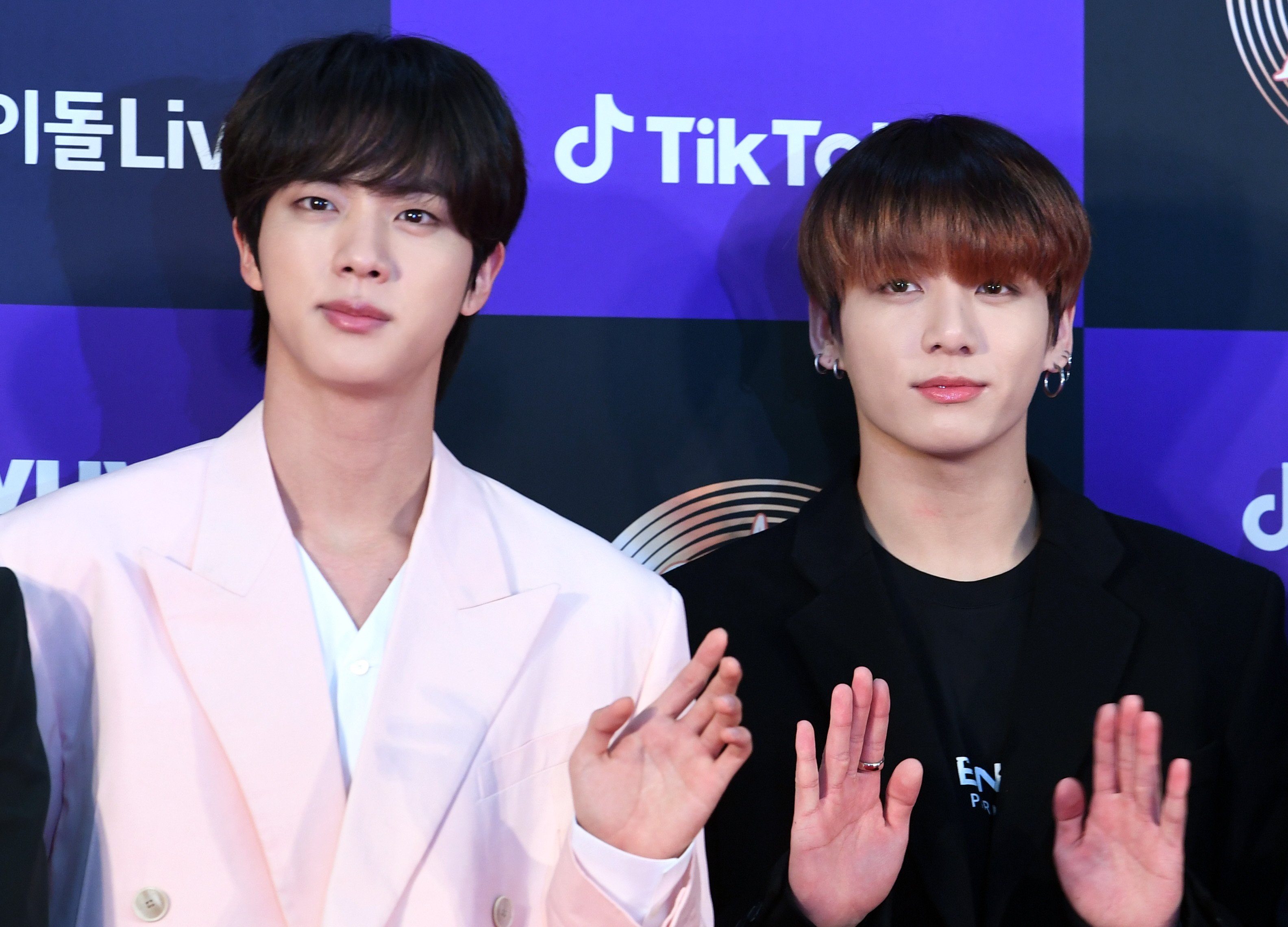 Jin spitting out his birthday cake
Not every cake is delicious. For one birthday, Jimin surprised Jin with a fuzzy jacket and a bright yellow cake. The younger member explained that he bought it because he wanted Jin to see if it was edible. Jin took a big bite without even using a fork. He spit it right out. 
"It's good," he told Jimin, who was laughing.
Jin interacting with a stingray 
These performers aren't exclusively singing and dancing. For some videos, the fans can see what they do outside of music. That includes the "BTS 2018 SUMMER PACKAGE in SAIPAN," where fans saw the members in a pool with some animals and their handlers.
Jin was hanging out with one stingray when another one came up behind him. The singer was scared of the tail and he started to scream, turning to RM for help. The other BTS members laughed in response. 
His 'Carpool Karaoke' quotes
When BTS was in Los Angeles, they stopped by The Late Late Show with James Corden, even doing a Carpool Karaoke segment. In it, the host asked RM about his English and how he became fluent. RM told the story of how he watched the television show Friends. 
All the way in the back, Jin whispered to Suga, saying that he watched Friends, too, but he's not fluent in English. Suga laughed, saying, "he memorized it to study."
When James Corden asked about the nicknames of these members, Jin was quick to mention his nickname, "WWH, Worldwide Handsome, you know?" That's so weird, James Corden said as a response, because that was his nickname when he was in school. Jin laughed.
"You're a joker guy," he told Corden. 
Jin's reaction to his video game getting unplugged
He may be the oldest BTS member, but he still loves playing video games. During one episode of Run BTS, each of the members wandered around the room doing different activities. For RM and Jungkook, that mostly involved playing basketball. For V, that meant singing along with some karaoke. 
Jin bounced from one activity to the next, even rapping for the other members with the karaoke machine. At the end, though, he settled in front of a video game. When Suga walked behind the game, though, he knocked the television over. It went black and Jin started to scream.
"You scream like in an old movie," J-Hope said, according to one translation. Jin just started yelling again.
The "Life Goes On" music video, featuring Jin, is now available on YouTube. Music by BTS, including their recently released album, Map of the Soul: 7, is available for streaming on Spotify, Apple Music, and most major platforms.